After Dinner Speakers: Summer 2015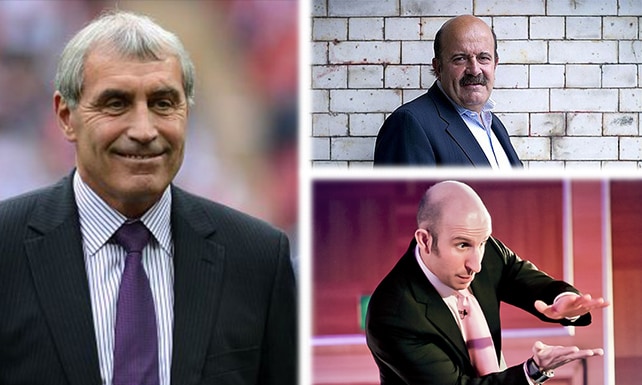 With summer being a prime time for events both in the corporate and social worlds, an after-dinner speaker to appear and deliver a speech is a wonderful addition to any function.
The Champions Speakers agency has a multitude of terrific speakers who are available exclusively through us, giving you the choice of personalities with a proven track record of providing an unforgettable entertainment experience.
Willie Thorne
One of the most experienced MC and event host on the circuit, Willie Thorne, is snooker's 'Mr Maximum', who led a wonderful career in the sport that has blossomed into television punditry and after dinner speaking. Willie is the obvious choice if you want a wonderful personality who can turn his hand to almost any aspect of hospitality at an event. Willie's experience in front of the camera has led to him to be a consummate professional in any public speaking environment and is sure to impress guests.
Peter Shilton OBE
England's most capped football player ever, Peter Shilton OBE has been between the posts for some of England's most momentous points in history, including the infamous 'hand of God' incident with Maradona at the 1986 World Cup. Peter's insight and engaging style of speech delivery make for an entertaining experience that will stick in guests' memories.
Pete Cohen
A prominent motivational speaker who has helped leading sports stars maximise their performance, including the likes of Ronnie 'Rocket' O'Sullivan, to giving employees of multinationals a huge boost in morale, Pete Cohen has become known as one of the very best motivational speakers around. An expert in human observation, Pete can identify exactly what an individual needs to succeed and gain that extra motivation to achieve peak performance. Pete's motivational speeches are a whirlwind tour of how to get the very best from your life and his intriguing take on everyday aspects of life has to be heard to be truly appreciated.
If you are interested in any of our after dinner speakers for your event this summer, simply fill in one of our online forms or call us on 0207 1010 553 today.