From humble beginnings, born from a barn in 2003, Champions has become a leading speaker bureau of over 100 experts led by two generations of the Hayes family. We have continued to hold on to our early belief that innovation, positive client relations and hard work form the foundation of success. In short, our family values drive us to provide the best services for clients, and nurture greatness in our employees.
Working with a wide range of charities, including Cure Leukaemia and Giving Africa, we at Champions believe that it is our responsibility to give back to our community. As a Patron of Rainbows Children's Hospice, we have raised over £2,000,000.00 million in support of children in need.
Over the years we as a brand have been honoured with a multitude of prestigious accolades, recognising our success. We are extremely proud of all of our achievements that reflect the exceptional level of service we provide to clients. It is our award-winning culture that sets us apart.
Image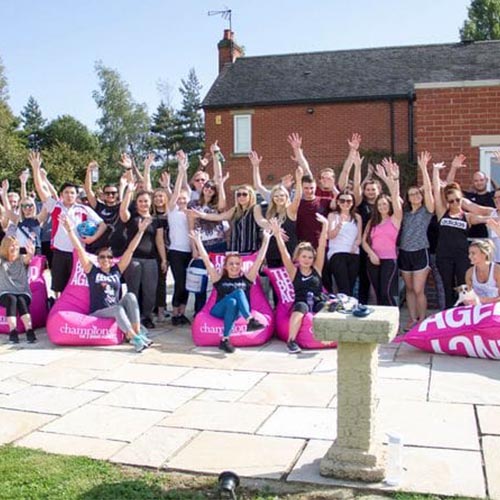 Image

Image

A Big Family
Born in a barn in Costock in 2003, our team of two has become 100+ agents and support staff embodying the Champions culture. We pride ourselves on going the extra mile for our clients, and no matter whether you're new to Champions or have worked with us before, we're keen to welcome you with open arms.
Image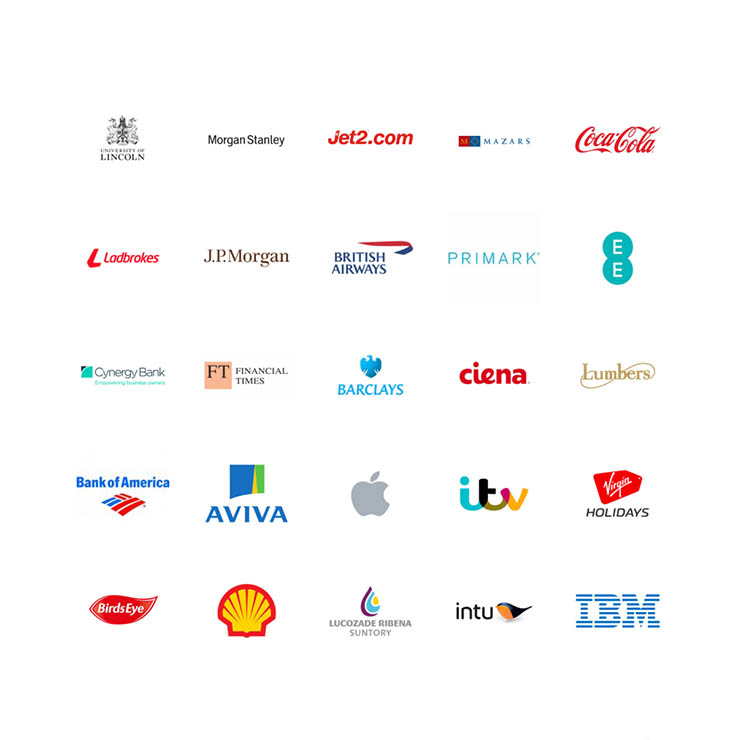 The Client Always Comes First
Champions make a commitment to our clients to offer a reliable, comprehensive service at good value, giving you everything you need to create memorable events. Supporting our clients every step of the way, our mission is to make event after event exceed expectations emphatically.
We Prioritise Wellbeing
People are the biggest asset of any business. When they thrive, business thrives with them. Wellbeing4Life help Champions employees to be their best selves by delivering a range of holistic services to support physical and mental wellbeing and resilience. Wellbeing4Life is based on four pillars: Train, Eat, Pause and Work.
Image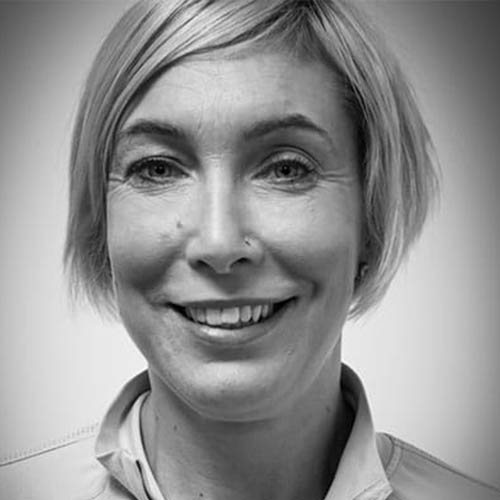 Image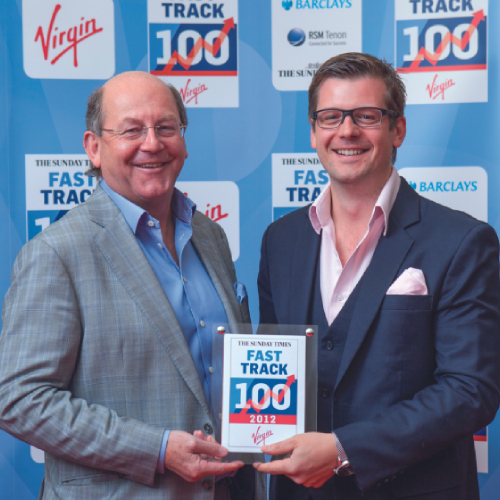 Award Winning
We've had the privilege to win some industry-leading accolades over the years. We are extremely proud that our achievements have been recognised and reflect the level of service that our staff operate at. Champions were recognised as one of the London Stock Exchange Group's 1000 Companies To Inspire Britain as well as being named in '1000 Britain's Brightest Businesses'. We were also the proud winner of the inaugural Santander Breakthrough 50 Awards, something which proudly sits in our CEO's office. Having seen a 700% increase in turnover since 2008, our only is to continue delivering our exceptional service for all our clients. 
Each year 'The Sunday Times Fast Track 100' ranks the UK's 100 private businesses with the fastest-growing sales in their last three years. In 2012, Champions were handpicked by Sir Richard Branson as the 57th fastest growing business in the UK, showing rapid growth that centres around innovation, creativity and exceptional service.
Champions CSR
Working with a host of charities who are doing amazing things, we have been able to give back to those who need it most. Playing an important role in our day-to-day activities, we have raised over £4,000,000.00 million for charities of all shapes and sizes. As Patrons of children's hospice Rainbows, we have helped to raise over £2,000,000.00 million to support children in desperate need of help. And through charity auctions, balls, sporting occasions and with the help of our in-house Charity Bid app, we have supported other great charities such as Brainwave, Cure Leukaemia, The Lord's Taverners, Giving Africa, Birmingham Children's Hospital, Great Ormond Street and the PCA Benevolent Fund, raising over £1.2 million.
Image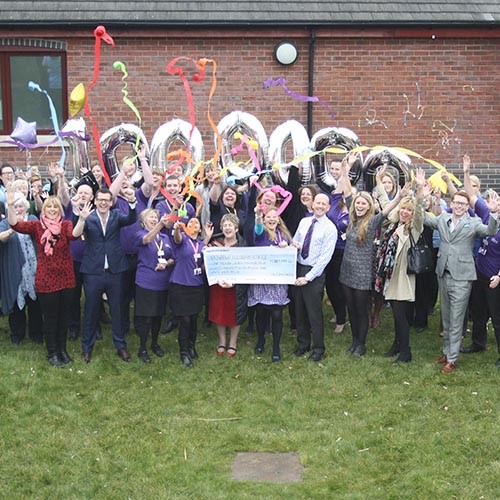 "Champions have been the largest, and longest standing, supporters of Rainbows Hospice for Children and Young People for well over a decade. In this time, they have raised more than £1.5m to fund our work and in the process putting on countless events, securing hundreds of media and press articles to promote the hospice and introducing us to many more supporters.
"Champions are a family business, in every sense possible. Founded by dad and CEO John, the Hayes family are the most talented and hard working group of people you could hope to meet.  Their ethos of doing business the right way can go some way to explain why they've dedicated themselves to raising money for Rainbows. However, it's the thought of supporting other families, families who are faced with the unbelievable prospect of losing a child to a terminal illness that spurs them on. John himself has suffered the pain of losing his sister Jane to a life-limiting illness and he experienced the strain this put on his parents and their relationship with him and others in the family. By supporting Rainbows, John knows that he is directly helping other families faced with a similar situation will get the care they need, when they need it.
"Each year, Champions create a programme of high profile events that are either in aid of Rainbows or that include some fundraising elements on behalf of the charity. In recent years these have included an annual gala ball at the Dorchester, cricket and rugby dinners, countless awards evenings and numerous golf events. In 2017, Champions surpassed their previous fundraising targets and raised over £230,000 in a single calendar year.
"I have worked for charities for over 18 years and in that time I've managed some of the biggest partnerships – including the Tesco Charity of the Year, Morrisons and Microsoft to name a few. However, none of these bigger organisations are able to touch Champions in terms of the commitment the entire business makes to raising money in support of Rainbows or the other charities that benefit from their help. I'm sure it's a cliché to say Champions by name, champions by nature – but this really is the case for the Hayes family, their colleagues, friends and associates."
- Andrew Ball, Director of Support Relations, Rainbows Hospice For Children & Young People
Employee Benefits
Competitive salary
Great team and business ethos
Professional support and training for personal development
Budget for books, software and tools
Monthly massages
Top Apple equipment
Leicester Tigers, Edgbaston, Trent Bridge, O2 and Wembley tickets and hospitality
Contributory pension scheme
On-site gym and Weekly Pilates classes
Yearly office outings and organised work socials
Weekly FOC boot camp sessions
Birthday bottle of bubbly
Free office fruit and an opportunity to meet with an in-house nutritionist monthly
Weekly cake club
Yearly Christmas party - all expenses paid for
Opportunity to work with top-tier celebrities and talent
Above & Beyond bonus scheme
£500 sick bonus