Entrepreneur, Non-Executive Director Of The British Business Bank & Dragons' Den Investor
Image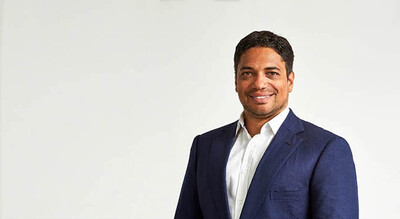 Piers Linney is one of the biggest names in British business. The visionary behind the #StartUp and #ScaleUp projects, the award-winning entrepreneur is transforming his influential career, as a serial founder and investor, into implementable advice for aspiring SMEs. A self-made success, Piers has dedicated his later career to enabling others to do the same, through no- nonsense teaching, and his involvement in several non-executive roles. Named in 2018's Top 100 BAME Leaders in Business, Piers' impact is felt across sectors, and his inspirational work makes him a pillar of the BAME community, the ideal speaker to cover topics from corporate success to defying the odds.
Backed by his professional experience in law, finance and acquisitions, as a former Senior Associate at Credit Suisse, Piers left the payroll of others to pursue his entrepreneurial spirit. Co-founding his first technology based business in 2000 was swiftly followed by the technological crash, leaving Piers two options; to give up or step up. Choosing the latter, he has since gone on to forge an epic career investing and co-founding ventures in the tech and communications sector. Developing a reputation as unapologetically determined and resilient businessman, Piers was named the Black British Awards 2014 Entrepreneur of the Year and in the 100 Most Influential BAME Leaders in Tech, proving the impact of his work goes beyond corporate success, to redefining social diversity constructs.
Recognised largely in the media for his roles as a former Dragon on BBC's Dragons' Den, not only did Piers grow his company portfolio, by investing in the number 1 fastest growing company in Tech Track 2017, but his public platform. Infiltrating the mainstream media, strengthen by his appearance on The Secret Millionaire, Piers utilised his expanded profile to champion others to success. Through his speaking engagements, Piers transforms the futures of both individuals and companies across the size scale. Offering no-nonsense advice, guided support and first-hand experience, Piers captivates audiences with his innovative approach to business; collaboration, diversity and futureproofing are the keys to success. Why not follow the lead of others like Virgin Start Up, Sage UK and NatWest, by booking a bespoke keynote speech from Piers?
Driven by his desire to pave the way for others, Piers has sat on the Cabinet Office SME Panel and acts as a non-executive director of the British Business Bank, that facilitates more than £12 billion in contributions to SME developments. Similarly, Piers is a dedicated Trustee of the UK's foremost innovation foundation, Nesta, with a £450 million endowment. Continuing to thrive in the world of business, whilst supporting the national and personal development of small businesses, Piers is an exemplary businessman, defining a generation of leaders.
A captivating speaker, who's knowledge and passion shine through each engagement, Piers Linney holds the key to transforming your success as your event speaker. Champions Director, Jack Hayes, sat down with Piers to discover his thoughts on cloud technology. Hear Piers' insight, in our exclusive interview. 
In August 2023 we sat down virtually with Piers Linney and discussed why AI is so critical to business. Watch our Exclusive Interview with Piers Linney.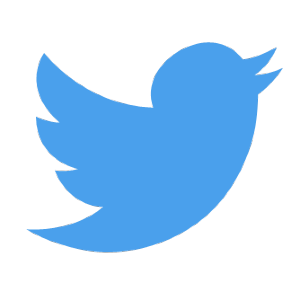 twitter
40.5K
How to hire Piers Linney
Contact the Champions Speakers Agency to provisionally enquire about hiring Piers Linney for your next event, today. To get in touch, simply call an official booking agent on 0207 1010 553 or email us at [email protected] for more information.
** We do not accept requests for autographs, signed merchandise, fan mail, birthday messages or any other non-commercial contact with the speakers or acts. Each speaker on the website may not have necessarily worked with Champions in the past but are known to perform such engagements within the industry.
Piers' official speaking topics are listed below.
Dragons' Den
Personal journey and experience
Business management
Business growth and success
Creative business thinking
Diversity and inclusion
Future of work and employment and impact of technology
FEEDBACK FROM VIRTUAL EVENTS & WEBINARS:
During the COVID-19 pandemic, Piers attended many virtual events, booked as the exciting guest speaker. Read the feedback he has received below.
"Really good feedback, viewers are finding the sessions extremely applicable to their situations. I have had numerous recording requests and we are seeing a high volume of multi-session registrations." 
"The event was fantastic. Thanks very much for your assistance with organising Piers. He was very engaging, insightful and an absolute pleasure to work with." – Steve, Leading Authorities
"Thank you for your great talk this morning, it was truly enjoyable to learn from you!" 
"Really engaging, his message really spoke to me as a person and I feel charged to think like an entrepreneur in my day to day work, not just for the Growthathon. Thank you". Lucy, Allocate Software
""Really enjoyed your talk at the Very Group this morning. I'm working hard to navigate my own biases and privileges and trying to raise my toddler in the same way."
"Wanted just to drop you a quick note to thank you for spending time with us all this morning – as I said in the wrap up way to many golden nuggets in there to even try to pick them out, most of all having an external voice really bring things to life around making things happen – regardless of the growthathon – was brilliant. Thank you again and definitely hope our paths cross at some point soon." - Nick, CEO, Allocate Software
"We invited Piers to talk to our colleagues about diversity and its importance in business at our first ever digital internal conference. We're at the start of our journey when it comes to talking about race and ethnic diversity in the workplace and Piers pitched his session perfectly for our colleagues. His session was informative, insightful and inspiring and garnered fantastic engagement and feedback from colleagues, with several describing it as the best presentation they've seen during their time with the business. We'd have Piers back again in a heartbeat, on any one of the wide variety of subjects on which he's an expert!" - Lauren, The Very Group
"We invited Piers to join in our conversation on ethnic diversity and race in the workplace and to share his thoughts on the role organisations have and actions they can take to ensure that they can access a more diverse pool of talent. Piers is a fantastic speaker and has an easy, upbeat and frank way of speaking about serious issues. With Piers, we had an open, honest and enlightening conversation with really good engagement from the online audience. It was very interesting hearing his own story which was truly inspiring. It was a popular event and the feedback on the session has been extremely positive. More importantly, Piers left us with lots to think about. One big take away from the session was "when hiring, don't just hire yourself". It was a fantastic Session!" - European Bank for Reconstruction and Development (EBRD)
"Piers is a fantastic speaker and has an easy, upbeat and frank way of speaking about serious issues. With Piers, we had an open, honest and enlightening conversation with really good engagement from the online audience. It was very interesting hearing his own story which was truly inspiring. It was a popular event and the feedback on the session has been extremely positive. More importantly, Piers left us with lots to think about. One big take away from the session was "when hiring, don't just hire yourself". It was a fantastic Session!" - African-Caribbean Network, EBRD
"Piers was a fantastic guest speaker for our event. His wealth of experience, coupled with his insight into future trends, was on point for our audience. We were looking for a celebrity who is also an expert, and that's what we got. We had a great experience with Piers throughout, from the initial briefing call to the event itself. He made a real effort to understand our company and our product, and the care he took in tailoring his content for our event really shone through." - Gloria, Marketing Manager, OneStream Software
"Nothing but great things to say about Piers. The Conversation was right on the money, and provided us with a good balance of thoughts on the topic in question, as well as experiences that he has faced throughout his career as a mixed race man. Piers is also really easy to talk to, and the conversation between the three of us flowed quite naturally, which is always a much better listen for the audience. We have had several bits of feedback on the session, which have all been positive, so thanks to Piers for taking the time to support our BHM programme. We'll definitely be promoting it internally for the remainder of the month, as it's a conversation that will bring so much value to colleagues at Experian." - Vicky, Client Solutions Coordinator, Raise The Bar
FEEDBACK FROM IN-PERSON EVENTS:
Piers is usually booked to engage audiences at in-person events. Read his latest feedback below.
"Piers was invited to speak at our conference. The focus of his content was AI, providing an overview of its current capabilities and how they might evolve over the next few years. The subject area was incredibly current for our business, uncovering a thirst for more insight across the audience. Piers had a deep knowledge of AI, answering surprisingly advanced questions with ease, his delivery was engaging and held the audience right to the end." - Adrian, CEO, Taylor Rose
"Piers presented 5 incredibly valuable actions to enable a business to scale for IT Glue's EMEA Managed Services Provider audience and the feedback received has been excellent. His knowledge of the challenges being faced at this precise moment, advice on how to overcome them, along with the mistakes to avoid, demonstrated not only the extent of his expertise and experience in our market but provided enormous value for the audience to tap into. I'm excited to hear about the plans our clients have implemented and the subsequent impact of these as a result of Piers's insights - his candid answers during the Q&A when asked about the success of his investments on Dragon's Den were a real crowd pleaser too! " - Alex, Sales Director, EMEA
"Pass my thanks on to Piers.  It was lovely to meet him and his speech was fabulous - we have had great feedback so far." - Reach Plc
"Offered a unique insight into the topics discussed based on his own experiences, and his genuine understanding of capital markets." - Thomson Reuters
 "An amazing person and speaker. So popular that we ran out of headphones and space on our exhibition stand! It was an incredible sight." - Sage (UK) Ltd
"Piers was great – really inspiring, relatable, gave excellent responses to questions. He also stayed right until the very end." - Rossendale BC
"Piers has had the biggest impact of any speaker that we have hosted in the 3 years since we have been running events…Super-efficient and easy to work with in organising, I wouldn't hesitate in working with Piers again." - Virgin StartUp
"Very inspiring speech! Loved the very genuine sharing of your journey, so many takeaways... 1, Not letting your background or where you come from hold you back. 2, Reaching out to others and nurturing their potential for success. 3, Creativity is uniquely human, develop it as that is something machines can't do. Thanks Piers for showing others what is possible." - Hiten Bhatt, BE GREAT Training & Development
"Truly an inspiring speech... Relatable to many in some shape or form. Perseverance is the key to success!" - Preeti B, Hamstead Law Practice
"Great talk last night, what really resonated was your insight into inevitable changes to industry that will affect and disrupt the current model and how adding value will be essential to every business model. Thankyou!" - Dominic Bennett, DB Sports Agency
"It was a pleasure meeting you! Brilliant talk about scaling up, hiring better talent." - Mohammad Raja, Intro-Drive Ltd
"Great to meet you yesterday Piers and an inspiring speech focussing around supporting the next generation." - Mandeep Rajput, Clydesdale / Yorkshire Bank
"The feedback from the audience was overwhelmingly positive – he was cited as one of the best speakers that we have ever had. He is uniquely placed in that he was able to draw upon his experience in the tech sector and other sectors and was able to impress upon the audience the changing nature of tech in the world of business and society in general. Piers delivers in a subtle yet powerful way – drawing up examples from his work in finance, law and as a tech entrepreneur yet he was able to refer to his humble beginnings and left the audience gasping for more. It is clear that Piers is a master of his subject and was able to draw up numerous lessons from society in general in delivering his talk. The response to his brilliant speech was self-evident in the volume and quality of social media traction on the night and thereafter for over a week. Simply superb and highly recommended – and oh by the way – he is so good and easy to work with – and understands his way around the technical side of speaking engagements." - Ninder, CEO - Nachural
"I was one of the suppliers at this week's Event Buyers Live at which Piers was the closing speaker. Please congratulate him – it was fascinating to hear his rise, and falls, and his passion for business and nurturing others." - Fiona, T-A-G Promotional Staff
"Piers was keynote speaker and customer panel host at our Small Business Live event at Cisco Live Barcelona 2019. His presentation and panel resonated extremely well with our audience and were top-rated sessions from the event programme by attendees. Piers is an insightful, energetic and entertaining speaker, with thought-provoking ideas and insights based upon his extensive business experience. His vibrance and enthusiasm during his presentation kept the audience engaged from start to end. Not only was he well received by the audience, he was easy and personable to work with, spending extra time listening to the other speakers and interacting with our team and delegates."  - Wheller, Director, Segment, Brand & Advocacy Marketing, Cisco EMEAR
"Piers was excellent - he came down to the event early and spoke to everyone that approached him, as well as speaking to the award winners themselves. He then included one of the recipients, Oli, in his speech which was a really nice touch. All in all, we're very happy! Thank you."  - James, Marketing & Events Executive, Inner Flame
"Piers captivated our client business breakfast audience with his vast knowledge, amusing anecdotes and interesting insights in to how to #ScaleUp a business. He was more than happy to network with the clients before his presentation and to be photographed with some of them afterwards. Down to earth and really personable, Piers is an ideal business speaker and we really enjoyed having him at BE Offices." - Julie Tucker, BE Offices
"We greatly enjoyed working with Piers on the Rethinking Business series we produced for NatWest. One of the things that we think really shone-through in the episodes was Piers' subject knowledge and passion for entrepreneurship. The content is a great example of the value of having a subject specialist as presenter. Piers' genuine interest in the stories of the entrepreneurs featured was clear and helped make the content really engaging. Piers was fantastic to work with; we particularly valued the preparation that Piers put in ahead of filming (including suggested contributors in his network) and his focus during the studio filming days."  - Tim Plyming, Chief Content Officer, Green Rock
"A quick note to say thank you for speaking at our event this week. The customer feedback has been fantastic and your in conversation session with Michael was excellent. Really insightful, thought provoking and injected a real buzz into the room!" - Neil, NatWest
"We've had fantastic feedback from our members on the talk by Piers at our conference. Piers connected with the audience by personalising his messages to the local area and including references from previous talks that day so his part flowed perfectly as part of the wider agenda. With Piers' experience investing in tech, it was fascinating to hear how he could see AI being applied to the finance and insurance sector. I would recommend including Piers as part of a conference or seminar as a relatable-CEO with valuable experiences to share." - Sandra, President, The Insurance Institute of Manchester.
2000 - Founded his first technology-based business
2014 - Black British Awards Entrepreneur of the Year
2013- 2015 – Invested as a Dragon on Dragon's Den
2014 - Trustee of Nesta
2018 - Top 100 BAME Leaders in Business
Non-executive Director of British Business Bank
2019 - Founded #Startup – Business growth course
"Piers Linney is a leading industry expert in starting up and scaling up businesses worldwide. A pioneering figure in the BAME community, Piers is a leading example of someone from an ethnic minority background who is leading the world of business as we know it. Having previously booked Piers for clients such as Sage, Virgin, Natwest and Cisco, it is without a doubt that Piers leaves a lasting impact on all of the audiences he delivers to as an adept speaker."