FORMER UK SPECIAL FORCES SOLDIER & DIRECTING STAFF (DS) FROM CHANNEL 4'S SAS: WHO DARES WINS
Image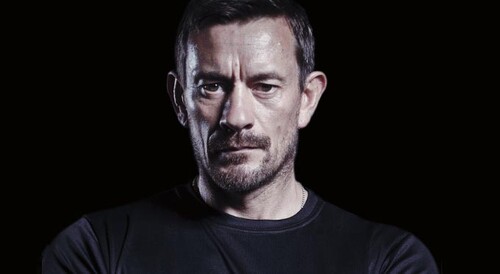 Image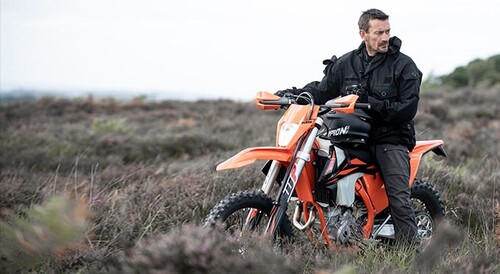 Image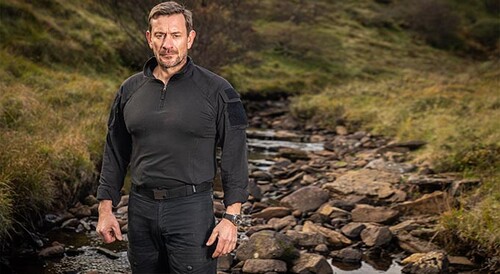 A man with military-grade mental strength, Ollie Ollerton is taking the motivational speaking circuit by storm. His expertise is fuelled by a career in the military, where he came face to face with terrorists in Iraq. Though Ollie's experiences taught him the value of staying calm under pressure, it also left him with an alcohol addiction and depression, both of which he has since overcome with mindfulness. Ollie now uses his speaking to share his story, offering audiences insight into the resilience and mental robustness needed to fight not just active gunfire, but your own mental battles too.
It was on the human trafficking mission that he was inspired to start Break-Point. After finding a true purpose, founders Ollie Ollerton and Jason Fox now use that drive to teach people the value of building each other up, rather than give in to workplace competition. The corporate coaching programme is infused with military-style training, ideal for improving a collective team's mental resilience.
Ollie believes that persistence is the key to success, so uses his experience to inspire tenacious determination, as a motivational speaker. He is a trained PRISM practitioner, a character assessment tool based on neuroscience that assists him and his team to provide the most engaging and rewarding corporate events focusing on mindset, teamwork and leadership.
Ollie shot to fame on SAS: Who Dares Wins, alongside Ant Middleton and fellow business owner, Jason Fox. The programme follows contestants as they battle the elements, fatigue and their mental insecurities to complete the replicate Special Air Service selection process. Allowing the public a glimpse into the formerly secretive operation, Ollie is well-loved for his no-nonsense yet empathetic personality. The team are the UK's first former UK Special Forces members to talk openly to media and to reveal their true identities.
His military career started with the Royal Marine Commandos, a sub-group of the Royal Navy. From there, he embarked on multiple tours, including the infamous Operation Desert Storm in Iraq. It was Ollie's formidable perseverance that set him apart, and gave him the edge for the six-month-long SAS Special Forces Selection process - out of 250 hopefuls, only Ollie and six others rose victorious from the gruelling trials. After training with the Special Boat Service, he qualified for the Special Forces Combat Frogman, a tactical group revered in the British military.
While fighting with the SBS, Ollie faced some of his greatest challenges. From counter-narcotics to hostage rescue, his mind and body were pushed to the very limits of human ability. Over the six-year period, Ollie became a pilot of the Submersible Dive Vessel, where he would sneak soldiers behind enemy lines.
After leaving the Special Forces Ollie initially worked in Iraq as a private security contractor for American TV crews, which saw him save 12 members of his vehicle convoy from armed attack while driving his vehicle at 140kms/hr en-route to Baghdad. He spent seven years as a Country Project Manager in the Middle East for major infrastructure projects, responsible for employing and training a 2000 strong Iraqi guard force.
Ollie then headed to South East Asia using his incredible military training to benefit the lives of those less fortunate while working for a charity. He was the lead command of a three-man team bravely infiltrating child trafficking rings. One such mission saw the rescue of 22 children destined for the sex trade and sweatshop labour. It was the largest and most controversial mission the organisation has ever witnessed. Those children were taken to safe houses and are now being educated in a loving, caring environment.
Ollie's motivational speeches showcase the highs and lows of humanity, where brotherhood and alcohol were the only defences against the terrors of war. His stories are truly life and death, making for a thrilling event.
Contact the Champions Speakers agency to book Ollie Ollerton for your event today. Simply call a booking agent on 0207 1010 553 or email us at agent@championsukplc.com for a free quote.
When at corporate events, Ollie is known to cover the following topics:
The Special Forces
SAS: Who Dares Wins
Royal Marine Commandos
Special Boat Service
BREAK-POINT
Fitness & Nutrition
Conquering Self Doubt
Mental & Physical Limits
See the feedback that Ollie received from the attendees of his speeches and training:
"Just a quick note to say many thanks to you and to Ollie for helping us out with last night's Business Awards. Ollie was great and very well received. I bought him a large glass of red afterwards and then didn't see him again as he was very popular with those who'd attended! I'll assume he survived! Cheers and thanks again." - Neil Hodgkinson, Hull Daily Mail

"The teams really enjoyed the talk and had a lot of questions." – Lovita SS&C

"Last night with Ollie was awesome, thank you. He inspired us all. We were all really impressed with what he said and just him as a whole, and it was really lovely that he joined us for the evening. Thank you so much for helping to make this happen. " - Charis, Wincanton.
"We were really happy with Ollie's presentation. It was clear, honest, inspiring and most of all tangible. The tips and tricks he provided were the kind that you can actually practice easy and simple."- Tetra Pak
"Ollie was brilliant, his speech was insightful, motivating and relevant. We had really good feedback from those who attended and our Project Director was very impressed. A couple of people mentioned they wanted to ask a question during Q&A but they were a bit star-struck. And some have said they are going to buy his book, so clearly Ollie made quite an impact. Ollie was a pleasure to work with yesterday so please pass my thanks and feedback on to him. From myself, and on behalf of the LM Leadership, a massive thank you to Champions and Ollie."
- LM JV
"I wanted to thank you again for yesterday. Feedback was really positive. A few people mentioned that your words really got them thinking. Some of us also want to do breakpoint and fundraise for our company charity so I'll get online and sort that." - Alice, NewDay