Five Easy Ways To Motivate Your Team
Keeping your team motivated in their work is extremely important, particularly when it comes to seeing business success. If your team or workforce are unmotivated then it can have a detrimental effect on the entire business.
With this in mind it is important to find ways to keep them happy, motivated and on top of their game. Here at Champions Speakers agency, we have a whole host of speakers who know how to keep people motivated and have provided a rundown of easy ways to keep your team motivated.
Team Building Days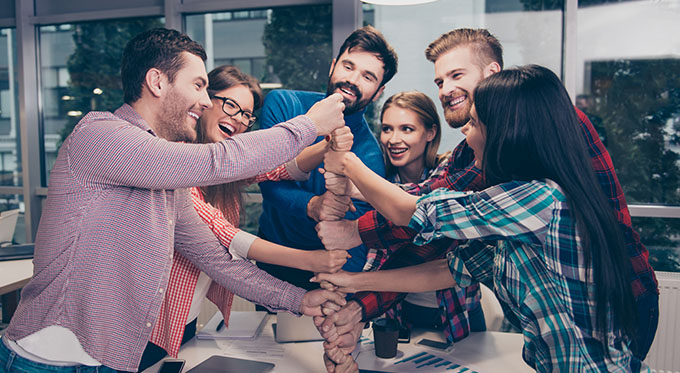 Taking your team out of the office environment and into a space where they can relax and enjoy themselves, is a great way to improve motivation. This will help them forget about their work responsibilities for a short while and connect as a team, meaning when they return to work, they will hopefully be more engaged.
However, team building does not have to be as big as going on a trip and taking part in outdoor activities. Anything that involves your team spending more time together can only be a positive, especially when viewing whoever is in charge as part of the team as well.
Be Approachable
There is nothing worse than having a boss who people are scared to talk to. If your team feel like you are unapproachable and do not have their best interests at heart, then they are unlikely to be motivated. Therefore, make sure you are regularly checking in with them in a friendly and approachable manner.
Also, ensure it isn't just work you are talking to them about. If the only topic of conversation you have with them is about work then they will think you have no interest in their actual lives, which can again leave to being unproductive. With this in mind, ask questions about their family and hobbies, and have conversations that are not simply work orientated.
Set Targets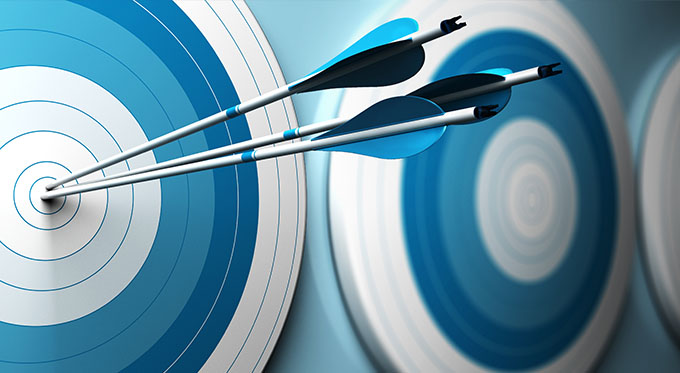 If people don't have anything to aim for then they can become disinterested and not motivated to perform to the best of their ability. Therefore, it is important to set them challenging, yet reachable targets which they can aim for.
It is likely that your team will then be motivated to reach these targets and go that extra mile to achieve them. Once they have met these targets then set new targets, and so on. If all of your team members have targets to reach then it could also spark some competitive spirit between your staff which can motivate them to try and outdo each other, something that can work in your company's favour.
Praise
People love to be told when they have done something well, therefore make sure you instil praise when necessary. If someone meets a target, exceeds expectations or has a particular success, then make sure you shout about it.
When someone receives praise, they will often want to repeat it, and therefore be motivated to work hard again. However, don't overdo it, make sure you only offer praise where it is warranted and share it out, so it doesn't look like you have favourites.
Book An After Dinner Speaker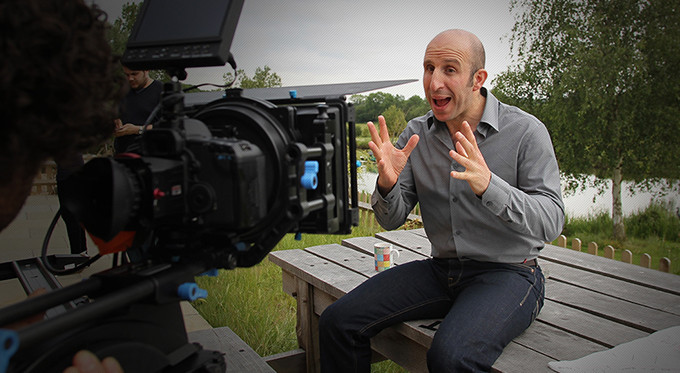 Pete Cohen is available to book with the Champions Speakers agency.
Hiring an inspirational speaker to come into your organisation and deliver a motivational talk is another way to improve your staff's productivity. Here at Champions After Dinner Speakers we can provide keynote speakers from the world of sport, politics, business and entertainment who are all able to help motivate staff.
With their fascinating anecdotes from their own successful careers they are able to inspire audiences to perform to the best of their ability.
If you would like to book any of our after dinner speakers, get in touch with Champions After Dinner Speakers Agency today. Call us on 0207 1010 553 or complete our online form today.