101 Of The Best Motivational Speakers
Looking for a list of the top 100 motivational speakers in the world today? How about 101? Read the stories of one-hundred and one of the very best motivational speakers, who can capture the imagination of all in attendance at conferences and corporate events.
Discover an abundance of inspirational stories and personalities, whose extraordinary feats have driven teams to peak performance, uncovered game-changing innovations and influenced the lives of so many.
If you are interested in booking any of the below motivational speakers, simply get in touch with a member of our team. You can click on a category below to scroll the page.
Or see our full list of motivational speakers below.
ADVERSITY
1. Derek Redmond
Derek Redmond's career-threatening injury at the 1992 Barcelona Olympic Games could have driven him to despair, instead, he turned his experience into a motivating anecdote to be used in his speeches. Audiences come away from Derek's presentations with a new outlook on life, failure and victory, driven to overcome their own challenges. Utterly captivating, an event featuring Derek is "uplifting, enlightening and inspiring".
"Derek was an absolute pleasure to work with, highly professional both in the lead-up and on his performance date. His talk was the perfect after-dinner speech where he took the audience on his personal journey from the heartache to the euphoria with lots of laughs down the way. Would highly recommend Derek as both motivational and after dinner speaker."
- Citywire
2. James Cracknell
Olympic gold medalist, James Cracknell, is one of the best motivational speakers on the circuit. Achievements include completing the 2008 South Pole Expedition and the Atlantic Rowing Race of 2005 and 2006, for Children in Need. He even became the oldest competitor in the history of The Boat Race when he competed and won for Cambridge University in 2019. This was made all the more remarkable as it followed a life-changing brain injury he suffered in a devastating road accident in 2010. James also wrote The Crossing: Conquering the Atlantic in the World's Toughest Rowing Race with Ben Fogle. James' inspirational speeches explore his life of adventure and sporting success, as well as his life-threatening brain injury.
"Excellent, natural. His talk was inspirational and really added a 'human' and emotional connection to our business-orientated agenda."
- Adobe Systems Europe Ltd
3. Martine Wright
Martine Wright is a 7/7 survivor, who lost both of her legs in the tragic event. However, Martine did not let this hold her back, and became a Paralympian. She now has an incredible 40 caps in sitting volleyball, an amazing sporting achievement which she discusses as a motivational speaker. Martine's story will inspire audiences to embrace both adversity and opportunity.
"It was a great pleasure to have met you and attended your short program on leadership. You were able to connect and engage with a large CIO/CFO group and presented like an insider talking our language. With credible evidence, you have successfully laid the seeds of positive engagement and collaboration into the mind of these leaders which I believe is critical for our success. Borrowing words from our CFO, your session was of high quality and with the right impact. Looking forward to working with you in future."
- Jojo Scaria, McDonald's Middle East Development Company
4. Terry Waite
Seized, taken hostage and held in captivity in Beirut for 1760 days, four years of which were in solitary confinement, Terry Waite's spirit and faith was tested to the limit. The experience also gave him lessons in survival that would change his life forever, areas of knowledge which he shares as an inspirational speaker. Highly inspiring, audiences are held on the edge of their seats with Terry onstage.
"The spontaneity of the standing ovation told its own story."
- ProManchester
5. Simon Weston
In 1982 the RFA Sir Galahad vessel was destroyed in Bluff Cove on the Falkland Islands. Onboard was Simon Weston, Welsh Guardsman, a name and face that has since become a symbol of determination. Simon is well known for his struggle to overcome his injuries (46% burns), and redefine his role in life. Simon's message is one of achievement, of triumph over adversity, of seizing the moment and succeeding; whilst his aim is to inspire audiences as a motivational speaker.
"Simon was fantastic and very well received- everyone I have spoken to so far has been saying how inspiring they found him- we even had a resident in the audience who was in hospital at the same time as Simon when he was first brought in with his burns- what a small world! Our Chief Executive and Board were very appreciative of him spending his time to come and talk at this very special event- as was I. He really was the perfect fit, and so adaptable and versatile, a true professional."
- Sophie Bryan, Organisational Development Manager, Central & Cecil
6. Justin Osmond
Born with severe sensorial-neutral hearing loss, Justin Osmond started life at a disadvantage. Though he has since been able to hear, decades of speech and language therapy challenged Justin's willpower. The TEDtalk and motivational speaker now spreads awareness of hearing loss, both in his speeches and through the Olive Osmond Hearing Fund. Justin can inspire audiences to rewrite their limits.
"Justin's story is truly inspiring. Discovering what he accomplished with all the challenges he faced in his life made me realize that none of us have to limit ourselves."
- Orrin Hatch, Utah State Senator
7. Alvin Law
Canadian motivational speaker, Alvin Law was born into a truly life-defining situation. Disabled by his birth mother's use of the dangerous morning sickness drug Thalidomide, many thought the life that lay before Alvin would be one of prejudice, abjection and suffering. However, thanks to personal determination and the caring and nurturing hand of his adoptive parents, Alvin has gone on to become one of the best motivational speakers in the world.
"Alvin provided the most powerful message I've ever heard from a public speaker. He is an incredibly gifted presenter ... I was blown away"
- Mark Cullen, CTV
8. Katie Piper
An inspiration to the nation, Katie Piper continues to address the issues surrounding body image and beauty ideals by sharing her journey of overcoming adversity. Fashion icon and former model whose life was completely turned upside down when she was brutally attacked with sulphuric acid. Sustaining severe burns to her face, Katie was left battling through 40 operations and a 12 day induced coma. Through her strength and passion, she has now devoted her life to helping survivors and changing the perception of beauty.
"Katie was spot on – an inspirational story on achieving triumph over adversity, told with warmth and humour. How Katie can be so compassionate given what she's been through is remarkable."
- Royal Mail
9. Charlie Gray
When Charlie Gray woke up on the 9th of September 2001, he had no idea that his life would change forever. As a survivor of the horrific 9/11 twin towers terrorist attack, Charlie speaks openly on his experiences of dealing with trauma to create an engaging and thought-provoking message for others.
"Thank you to Charlie for his presentation, and for spending over half an hour answering questions from students including the nature of communication issues immediately after the attacks, further details on the specific support that emergency teams were able to provide, marking the events with acts of remembrance, and the longer-term impact on himself as well as family and friends."
- Mid Kent College
10. Cor Hutton
Quadruple amputee, charity founder and world record holder Cor Hutton has quite the story to tell. Back in 2013, Cor was victim to a horrific sepsis infection, after she developed pneumonia. Given a 5% chance of survival, doctors were unfortunately forced to amputate both her hands and feet, changing Cor's life forever. Cor has never let such adversity hinder her as she went on to become the first female quadruple amputee to summit Ben Nevis and Mt Kilimanjaro, as well as complete the London Triathlon. She has since used her role as a speaker to inspire others to not crumble in the face of adversity.
"Cor's message lands within your soul on every possible level. I have the pleasure to watch Cor time and time again hold a room, hold every person within the palm of her hand. It changes where people operate from as human beings. I am delighted and honoured that Cor is part of the Reach Your Peak event and every time she presents we have no dry eyes in the room. How Cor uses her life experience is nothing short of inspirational – it's real, it's raw and it's heart-wrenching, but makes you feel truly amazing and aware that your life has to have purpose and meaning to it."
- Stevie King, Reach Your Peak Events
11. David Festenstein
David Festenstein was a victim of a life-changing stroke which left him paralysed on his right side. However, this didn't stop him from making the most of his life and inspiring others to do the same. David's pioneering communication model shocked medical professionals at the speed of his recovery. He has since encouraged thousands to improve their lives by creating the "7 Steps to Recovery Model". A top motivational speaker, his presentations, enthusiasm and personal story strike a chord with many. 
"David is one of the most inspiring speakers I have heard in my clinical career. He speaks from the heart and communicates with such a level of authenticity that he caused a paradigm shift in the way I view my patients and the world. He has given me a renewed sense of purpose and hope at a time when the NHS is awash with demoralisation and constraint. I truly believe that what David speaks about will empower patients and staff to trust themselves and bring their worlds together."
- Mr Hiro Tanaka, Clinical Director of Orthopaedics
12. Tanni Grey-Thompson
Former Paralympic wheelchair racer, Tanni Grey-Thompson, has a gold standard drive to triumph. Tanni was born with a Spina Bifida, before becoming one of the most successful paralympic athletes in the UK. Since the 1992 Barcelona Paralympic Games, she has won a staggering 11 gold medals - and today reveals the mindset needed to achieve prolonged success in her motivational speeches.
"Very engaging and open about her experiences. She had some very clear messages. Tanni was also very funny, and giving of her time."
- Leadership Foundation for Higher Education
ASTRONAUTS
13. Chris Hadfield
As the first Canadian to walk in space, Chris Hadfield is one of the most widely recognised astronauts in modern history. Starting his career in the Royal Canadian Air Force, he joined Canada's astronaut programme in 1992. Chris was inspired by the Apollo 11 mission, a lifelong drive that motivated him to chase his dreams into space. Now, Chris encourages audiences to chase their own dreams.
14. Helen Sharman
A phenomenal figure in history, Helen Sharman is an out of this world speaker and the first British astronaut to travel to space. Undergoing a rigorous selection process which put her psychological, medical and physical ability to the test, Helen now shares her unique story and experiences to motivate people worldwide.
"The feedback from our event has been overwhelming. You proved a huge hit and very inspiring. We were so thrilled that you were able to join us and even more delighted by your words of wisdom, all delivered in a beautifully self-deprecating way and with a great sense of humour."
- Leading Investment Bank
15. Tim Peake
Fearless astronaut, Tim Peake, captured the hearts of the nation when he publicly documented his journey to space, engaging the world with his travels. As the second British flag bearing astronaut, Tim's career has inspired a generation, while his down to earth personality has made him a star on stage and screen, with his famous #CosmicClassroom series on YouTube inspiring millions of young people at schools and universities across Europe. 
16. Buzz Aldrin
Buzz Aldrin once went where no man had ever been before; to the moon. Pioneering space travel for all those who followed in the path of Buzz and his crewmate, Neil Armstrong, Buzz has a special place in global history. An out of this world speaker, he now shares his experience of space travel with enchanted audiences. From the Gemini Programme in 1966 to Buzz's Apollo 11 mission in 1969 alongside Neil Armstrong, his life story makes for an incredibly inspirational speech. Few motivational speakers' stories start with the earth and end with the stars.
BUSINESS
17. Jonathan Gabay
Jonathan Gabay often talks as a keynote speaker, sharing his marketing and brand psychology expertise. With over 30 years experience at the top-level of branding, having worked as Group Creative Lead at Saatchi and penned a series of books including the best-selling Brand Psychology, Jonathan can offer a fresh and effective insight to companies around the world. He is regularly sought to pass on his insight to media outlets including CNN, Bloomberg and the BBC.
18. Piers Linney
Having made his fortune in cloud-based technology, Piers Linney became one of the country's best-known entrepreneurs and investors. He has been on the panel of BBC's Dragon's Den and gone undercover on Channel 4's Secret Millionaire in recent times, in addition to his pioneering role in British business. He has been awarded the Entrepreneur of the Year award at the Black British Business Awards. Offering unique insight into the future of business and the economy, Piers is a sought-after motivational business speaker able to give practical advice to business in areas such as scaling up and embracing technology.
"Great talk last night, what really resonated was your insight into inevitable changes to industry that will affect and disrupt the current model and how adding value will be essential to every business model. Thank you!"
- Dominic Bennett, DB Sports Agency
19. Carrie Grace
A passionate believer in spreading joy and kindness throughout the world, Carrie Grace is a former teacher turned motivational speaker on a mission to help others create a better world. Carrie's keynote speeches provide tips on how to let kindness loose into your life to create better work cultures, happier employees and a more joyful life. Her popular keynote on rejection has provided many professionals with the guidance to get back up on your feet after facing a knock in confidence.
"What I love most about Carrie's speaking is that she's so genuine. She speaks from an honest place in her heart every time, and I feel like I'm sitting down listening to a friend."
- Nancy Ray, Founder of Nancy Ray Photography
20. Jermaine Harris
After being involved in a major car accident, Jermaine Harris' life was unexpectedly turned upside-down. The event left such a lasting impression that Jermaine vowed that he would never go back to his destructive lifestyle. Now the founder of The Empowered Results Programme and an award-winning speaker, Jermaine uses his own life lessons to coach individuals to do better in life and in business. Jermaine's most influential talks involve how to overcome adversity, taking control of your life and achieving business success.
"Jermaine helped me and my team to the next level. His daylong session helped by the team to break down obstacles and truly design their own destiny. The team has grown both in size and spirit since Jermaine's session and it continues to go from strength to strength. It wasn't 'positive thinking' it was real strategies to help you take control of your life and business. We all left feeling energised and we can't wait until the next session."
- Emma Payne, Forever Living
21. Heath Slawner
A master of the Start With Why message, Heath Slawner is an extremely influential figure within business, who has been motivating corporations for over ten years. Heath engages every audience with his energy and works to unite businesses with a shared sense of purpose, effortlessly lifting performance to an elite level. Heath's unique perspectives and expertise surrounding leadership, influence and trust have seen him boast an impressive track record of success.
"Heath captivated over 300 seasoned corporate veterans…I would recommend Heath over and over for his wit, style, content, and attention to detail. Aside from that, he's just a really great guy."
- L. Dibacco, Corenet
22. Khadija Kalifa
Entrepreneur and CEO of Opal & Pearl, Khadija Kalifa stepped into the spotlight during the 2018 series of The Apprentice. Having founded her own eco-friendly cleaning business, delved into property management and established herself as a leading inspirational speaker, Khadija is well on her way to building an empire. She is the ideal speaker to inspire an audience with her story, and motivate them to work hard to achieve their own goals.
"Khadija has delivered a variety of sessions to both large and small groups of 14-18-year-olds over the last year. Her presentation was exactly what I asked for in terms of engaging young people, inspiring them to achieve more and motivating them to work harder, all coupled with a business/entrepreneurial message. Khadija is a remarkable young woman with a fantastic ability to engage with young people. I would recommend her unreservedly."
- Dennis, Ormiston Bushfield Academy
23. Indra Nooyi
Former CEO of PepsiCo, Indra Nooyi spearheaded the beverage giant to global success. She was pivotal in their diversification into the health industry, before she left the role in 2000 to join the Board of Directors at Amazon. As an inspirational woman in business, Indra's journey from humble beginnings in India to a world-class business leader has resonated with many audiences around the world. Motivating and inspiring others to aim high and be fearless in business, Indra is an excellent choice of after-dinner speaker.
"The most appropriate way to describe Indra Nooyi, chairman and CEO of PepsiCo, is 'world-class leader.' Her sharp strategic mind, tremendous market insight and humanitarian contributions all combine to make her a rare executive among the global corporate giants."
- Howard Schultz, Former CEO & Chairman of Starbucks, for TIME
24. Daniel Biddle
Out of all of the things Daniel Biddle could've taken from being the most injured survivor of the 7/7 terrorist attacks, he chose to take away a positive mindset and is now on a mission to make a difference as a motivational speaker. Despite the injuries that nearly took his life on three occasions, Daniel has now set up Nationwide Access Consultants Ltd where he helps UK businesses with accessibility and inclusion issues. With a heart-wrenching story to tell, Daniel can leave audiences with an entirely new outlook on life.
25. Richard Reed
From selling smoothies with his three members of staff at a music festival to a turnover of more than £200 million a year and a workforce of 350 people, Richard Reed is an ideal motivational speaker for aspiring business people and entrepreneurs. A highly successful businessman, he also reflects on how his business gives 10% of its profits to international charities through the Innocent Foundation and also gives insight into his views on sustainability and the environment.
"He was energetic and passionate and his message was inspiring. Great insight and brilliantly presented. Some clear and helpful statements. It was entertaining while at the same time very inspiring. Amazing personality and opened my mind regarding how to develop your business. Inspirational story."
- Permira Advisers
26. Linda Moir
Ensuring that the first Great Britain Olympic Games since 1948 ran smoothly is no small feat, yet Linda Moir's HR and customer service expertise guaranteed just that. Responsible for nearly 10 million spectators, she is credited for the top class service at the 2012 London Olympic and Paralympic Games, where she managed 15,000 volunteers. Linda's motivational speeches explore how attitude and teamwork are key to excellent customer service.
"Linda did an amazing job for us yesterday. Everyone was buzzing for the rest of the day and evening. Her story had such an impact and the key messages have made it into everyone's presentations today without any instruction. We are super delighted and I think having an external speaker will be a key feature I am sure for any future conferences. Thank you again."
- Andrea, Benefit Cosmetics
27. John Bird MBE
Despite being born into poverty, John Bird turned his life around to become an incredibly influential businessman. John is the founder of The Big Issue, a magazine designed for homeless people to sell and earn money. As a motivational speaker, he shares his Cinderella story of rags to riches, and what drives him to serve the homeless community. Audiences come away inspired to help others.
"Johns presentation was inspiring in as much as he was honest, real and absolutely believable. The audience listened intently and the way he presented kept their attention. The content really made you think and was totally relevant to the "Challenging Perception" theme of the conference."
- Amanda Bailey, Just Lincolnshire
28. Christer Holloman
Christer Holloman is an inspirational business innovator and entrepreneur. With over 15 year's experience, he has built, sold and advised companies in both Europe and North America. Christer's style as a motivational keynote speaker is one of a kind, with knowledge of big business like no other. His infectious attitude and hands-on advice make for a phenomenal performance.
COACHING
29. Chris Barez-Brown
One of the most inspirational speakers from the Upping Your Elvis team, a corporate training programme, Chris Baréz-Brown is best known for "shaking things up". Chris's presentations are renowned for being energetic and hard-hitting, performance traits that make him completely engaging to the audience. A business expert, Chris can inspire corporate audiences to improve their day to day organisation.
30. Rob Paternostro
Rob Paternostro is one of the most successful Leicester Riders coaches in the history of the sport. Having won the BBL Coach of the Year for the 2008/9 and 2012/13 seasons, he has even been inducted into the Southern New Hampshire University Hall of Fame. As a player himself, Rob averaged 25 points a game, with two seasons racking up an incredible 1000 points. 
31. Frank Dick OBE
Frank Dick is the Chairman of Athletes and former Director of Coaching for the British Athletes Federation, two positions which reflect his sporting influence. Dedicated to personal development, Frank is the best motivational speaker in his field, capable of improving the perspective of his audience. Having previously coached international sporting stars, the Chair of the IAFF Academy is the ideal corporate speaker.
32. Chris Boardman MBE
Chris Boardman is a retired British cyclist who now works as an after-dinner speaker and motivator, sharing his incredible experience of competing at the peak of his sport. However, this isn't his only profession, as he has opened a famous cycling shop. Chris' keen business mindset and experience of elite sport make him a truly engaging speaker, who can confidently talk on a wide range of topics.
"Chris proved a superb choice of keynote speaker at our seminar. We delivered on the brief in an engaging, inspirational and entertaining fashion which really helped us set the tone for the rest of the session."
- Head of Marketing & Insight, Ebiquity
33. Jim Lawless
Empowering and inspiring over half a million people across five continents, Jim Lawless is a leading authority in the fields of change and performance change. From designing extremely successful programmes with major companies including Apple, BT and Barclaycard, to his bestselling book Taming Tigers, Jim is up there with the greatest business motivational speakers.
"I am being approached all the time with new ideas and challenges from those who heard you speak … I love it!"
- John, Vodafone
34. Pete Cohen
Pete Cohen is a sought after motivational speaker, who has established himself as a household name within publishing and broadcasting. Connecting with audiences on a personal level, Pete is an expert life coach equipped with the personality and skillset to change people's lives. Pete perfectly combines his infectious personality and enthusiasm with his expertise as a life strategist, human behaviourist and best-selling author to inject energy and increase productivity within a team.
"The session was what we really needed to refocus and re-energize our team. Pete helped us address some of the issues that have been inhibiting our performance and provided us with strategies to realise our potential and increase our productivity."
- Royal Bank of Scotland
35. Charles Van Commenee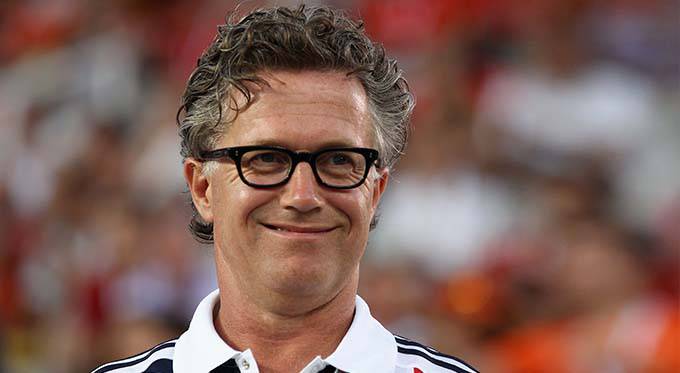 Charles Van Commenee is the former head coach of Team GB. Well known for his game-changing motivational techniques, he knows better than most how to drive peak performance. Charles' incredible journey can inspire teams to push their capabilities, whether in athletics or business. Charles is focused on coming first no matter what, which earned him the nickname, The Volcano. A motivational speech from Charles will demonstrate raw passion, as well as a meticulous skill set that has made him one of the most renowned performance experts in the world.
"Charles delivered a one-hour presentation on Leadership and Coaching at our annual conference. His messages and core themes were perfectly aligned to what we expect from our leaders and his coaching philosophy was one that we can all learn from and apply. His no-compromise approach to accountability will ring true to any organisation that is serious about performance."
- Santander Corporate Banking
36. Dave Brailsford
The founder of the 'marginal gains' philosophy, what better speaker than Sir Dave Brailsford for promoting self-improvement and reaching peak performance. The man behind the success of the Great Britain Cycling Team, Dave made British Olympic history when Team GB took 16 gold medals at the 2012 London Olympic Games. With incredible wisdom on continuous improvement and strategy, Brailsford can target his motivational speeches to both sport and business organisations of all sizes.
EDUCATION
37. Dr Sam Wass
An expert in psychology, in particular, children's development, Dr Sam Wass found fame on Channel 4's Secret Lives of Four Year Olds. Aside from the documentary on child behaviour, Sam has also worked with families whose children have autism and ADHD, to adapt their day to day living to the conditions. As a motivational TEDTalk speaker, Sam keeps audiences enthralled with his insightful topics, like mental health, stress management and educational success in young people.
"Asking Dr Sam Wass to be a keynote speaker at each of our four Annual Conferences was one of the best decisions we've ever made. Absolutely every delegate raved about his presentation. These were experienced teachers of young children who were blown away by the science and research Sam presented so powerfully. Absolutely spot on the brief, Sam covered a huge amount of information in the most engaging way, keeping a huge audience gripped for the whole morning - it was intense yet good-humoured. With authority and humility in equal measure, Sam was the ideal speaker for this knowledgeable audience. And if that wasn't enough he then, generously, spent his entire lunchtimes talking to individuals, posing for selfies and signing books."
- Lynda, Early Excellence
38. Rosie Hamilton-McGinty
Rosie Hamilton-McGinty is a brilliant motivational speaker and best-selling author. An expert in child development, she has published multiple books on child development and education. Widely respected on the circuit, Rosie is regarded as an authority on not just youth development and upbringing, but corporate teamwork cohesion. From stress management to leadership, her insight is the key to "a winning attitude".
"I can highly recommend Rosie. I recently attended one of her lectures and came away with lots of interesting 'nuggets' to bring back to the Company, including her book 'A Winning Attitude'! Rosie is extremely professional, knowledgeable, warm and friendly. I would certainly not hesitate in recommending Rosie to anyone."
- Jane Barry, Managing Director at Liberty HR Recruitment Ltd
39. Matthew Burton
Matthew Burton's dedicates to educating the next generation is not just commendable, but inspiring for all those who hear his story. Since shooting to fame on Educating Yorkshire, a Channel 4 documentary about the students of Thornhill Community Academy, he now opens people's minds to teaching as a motivational speaker. Matthew is best known for his work with Musharaf, a student with a stutter.
"Dear Matthew, I just wanted to say a huge thank you for your invaluable contribution to The Skills Conference yesterday. Feedback from delegates has been very positive, and this would not be possible without our incredible line-up of speakers."
- Giles Hall, BKSB
ENVIRONMENT
40. Dr Jane Goodall
Dr Jane Goodall is best known for her study on chimpanzees in Gombe National Park, Tanzania, which resulted in a greater understanding of the commonly secretive species. Inspired to continue her studies, Jane set up the Jane Goodall Institute in 1977, which endeavoured to protect chimpanzees and their habitats. A UN Messenger of Peace (2002) and Dame of the British Empire (2004), Jane is a captivating motivational speaker who specialises in environmental impact.
41. Pen Hadow
Winner of the Best Global Adventurer and Hero of the Environment by Time Magazine in 2009, Pen Hadow is one of the most renowned explorers in modern history. His mission from Canada to the North Pole showcased Pen's unwavering determination, an experience that he shares with audiences as a motivational speaker. From animal conservation to the melting ice caps, Pen doesn't just traverse the world but is committed to saving the environment too.
"I was responsible for hosting a very important industry event and was looking for a guest speaker on the subject of leadership but at an affordable price. Pen was simply brilliant. This is a man who is truly inspirational. If you want a speaker who can lift your spirits and demonstrate how to achieve the impossible against all odds then Pen should be on your list as first choice. Thank you Pen!"
- Carol Jolly, Executive P.A., Chorley Building Society
42. Francesca Martinez
"Comedian" and "environmental activist" aren't two job titles that usually go hand in hand, but Francesca Martinez proves that we are all responsible for the wellbeing of our planet. Since organising This Changes Everything with Naomi Klein and Russell Brand, she is at the forefront of the climate change movement. As a motivational speaker, Francesca can discuss a range of social issues, from sustainability to discrimination.
"Francesca's speech was the hit of the evening – funny, personal and very inspirational. Everyone singled her out and said what a great speaker she was. Her impact was amazing and we'd love her to come back next year."
- World Economic Forum
43. Chris Packham
Seasoned wildlife campaigner, and photographer, Chris Packham is one of the best-loved BBC broadcasters known for his innate passion for nature. Encouraging others to fight climate change and champion conservation is what drives much of his work, whether it be a corporate or individual audience. Chris is led by his motivation of protecting the environment and aspires to bring the topic to the forefront of the conversation.
EXPLORERS
44. Roz Savage
Roz Savage is one of the most influential adventurers on the planet. As the first woman to row solo across three oceans - the Atlantic, the Indian and the Pacific - Roz how inspires audiences to embrace their own challenges. Over 3.5 million strokes, and 11,000 miles, Roz proved that the only thing limiting people is their perceived capabilities. She was also the first woman to row solo from California to Hawaii.
"Roz was energetic, passionate, engaging and real. Her connection with both our employees and our clients, and the dialogue it sparked both within the room and beyond was tremendous. Everyone left with a little optimistic spring in their step, inspired to make changes and live their lives a little differently. It was an amazing experience to share her world for that hour."
- Jill Ford, Credit Suisse
45. Felix Baumgartner
Felix Baumgartner was crowned the world's highest skydive, following his jump from the Earth's stratosphere. Since he was a child, he had dreamed of skydiving from the highest point possible, and in 2014, thanks to Red Bull, he achieved just that. With a story like Felix's, audiences are enamoured by his infectious passion for adventure and incredible life story. Felix can inspire audiences to achieve their dream, as he did.
46. Pedro Algorta
More than just a businessman, Pedro Algorta's incredible story of survival inspires audiences to embrace every opportunity. Pedro survived the Uruguayan plane crash that unfortunately killed 30 people, leaving him and his colleagues stranded for 70 days in the cold snow-capped mountains. This motivational speakers presentation originates from 4000 metres up a mountain, a truly unique insight that no audiences will have heard of before.
47. Benedict Allen
Benedict Allen is a British born explorer and great motivational speaker, whose stories originate from some of the most challenging places in the world. Benedict has travelled the globe and visited some of the most exotic and remote locations, accumulating to create a unique perspective on life. Whether he is on the stage of halfway up a mountain, Benedict is always composed and engaging.
"We were enthralled by Benedict's keynote presentation at the conference. Benedict scored by far the highest marks of all the presenters. He was described as inspirational, an excellent spirit lifter."
- UK Marketing Manager, Progress Software Ltd
48. Charlie Pitcher
Charlie Pitcher is an incredible world-record-breaking rower. A man of many talents, he is also a determined runner whose experience traversing some of the most extreme climates in the world have shaped him as a motivational speaker. When attending events, Charlie can inspire audiences of all ages and backgrounds with his action-packed stories of the wide, blue ocean or the open desert.
49. Dan Howie
Oxford Brookes graduate Dan Howie is an extreme sportsman and motivational speaker, who has faced some of the toughest challenges on the planet and raced across some of the most dangerous oceans in the world. He is ideal for motivational seminars to show his experiences. A speaker like Dan can keep audiences on the edge of their seats all event long, handing on every close-call and successful missions.
50. Joe Simpson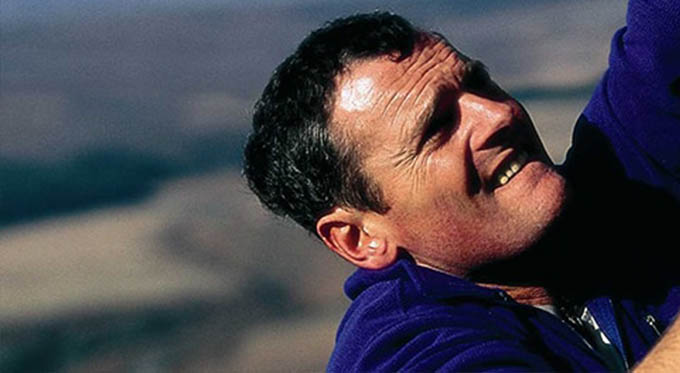 Joe Simpson elevated to stardom after a near-fatal mountaineering accident whilst traversing the Andes. His account of the ordeal has become one of the most inspirational stories on the after-dinner speaker circuit, so much so that his story had been made into a feature-length film and documentary, Touching the Void.
"Shrugging off jet lag, Joe proceeded to captivate our entire sales and service teams, holding them in the palm of their hand."
- Customer Service Manager, Abbott Diagnostics
51. Andy Cave
Andy Cave is a mountaineer and top motivational speaker. Andy left school at 16 with no education, however, an extreme passion for exploring and determination to push himself resulted in Andy becoming one of the most famous extreme sportsmen in the world. Armed with stories from the mountain tops, Andy's motivational speeches enlighten audiences to the possibilities at our fingertips.
"Thanks so much for speaking at our conference, we received great feedback following the event – Our brokers were clearly able to draw some strong parallels between your experiences and the challenges they face in business. It provided a great close to the conference, pulling together our key theme of working together to overcome challenges."
- BNP Parabis
52. Ranulph Fiennes
Greatest living explorer, Sir Ranulph Fiennes, was the first person to reach the North and South poles, a staggering achievement. From fighting in the SAS and being the youngest ever captain in the British Army to discovering the lost city of Ubar and summiting Everest on multiple occasions, Ranulph's extraordinary life is straight from a novel. Now he captures the imaginations of audiences around the world with his incredible anecdotes, motivating them to reach for the impossible and seek adventure.
"Fabulous – a remarkable man who gave a brilliant presentation and was a delight to deal with. Nothing was too much trouble and the talk was as good as it gets – inspirational, witty, humbling and enthralling. You won't do any better than having Ranulph Fiennes as your guest speaker".
- Consort Medical
53. Dame Ellen MacArthur
After single-handedly sailing around the world, Dame Ellen MacArthur has earned herself a reputation as both a motivating and inspiring individual. Having broken the record for the quickest circumnavigation of the globe and becoming the fastest solo voyager to reach the equator, Ellen is considered to be one of the most valued female sailing figures in the world. Able to supply audiences with compelling tales of her travels, Ellen is the perfect motivational speaker.
"Truly humbling and human, really moved everyone and made them hold up a mirror to themselves."
- Involve
54. Bonita Norris
Having scaled the highest heights across all seven continents and stood on top of the world, upon the summit of Mt Everest, Bonita Norris is one of the UK's leading adventurers. She has spoken at hundreds of events over her numerous years as a speaker, and has been touted on numerous occasions as the most inspirational speaker event organisers have ever come across. Bonita has led expeditions around the worlds largest and most dangerous mountains, building up to thousands of hours of mountain-climbing under her belt.
"One of the most inspirational speakers I have met. Totally applicable experience for a leadership programme. Eloquent and modest she totally drew the listeners in. Some of us forgot where we were, we were so enthralled. Absolutely fantastic."
- Rachel, Thales Learning and Development
55. Jack Sutcliffe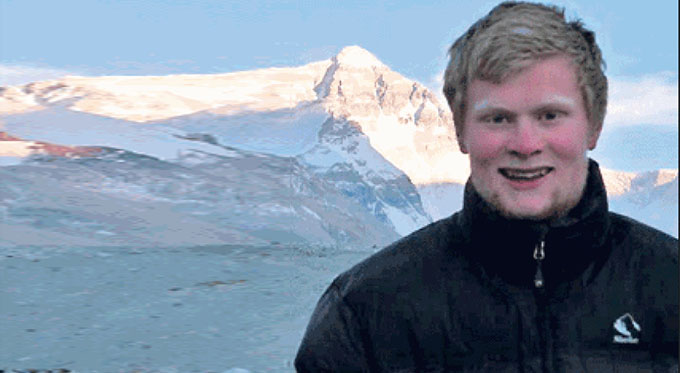 With a history of undertaking some of the hardest physical challenges on earth, Jack Sutcliffe has climbed a multitude of peaks in the Alps, cycled from Lands End to John O Groats and swam the English Channel alongside his siblings. However, when Sutcliffe decided to climb Mount Everest via the fearsome Northern Ridge, Jack would join an elite club of mountaineers to make it to the summit, as well as only the second Briton to do so. Jack's amazing accomplishments make him one of the best speakers on the circuit. Jack loves to share his experiences with others and enjoys motivating others to achieve their goals no matter how far away they seem.
"Jack truly was as inspirational as you could ever hope to hear, a great message in mental toughness and persistence and perseverance."
- Bursar, Sherborne School
56. Hannah McKeand
Hannah McKeand is the fastest ever person in the world to travel to the south pole solo. During the mission, she pulled a sledge that weighed an excessive 100 KG for nearly 700 miles. Hannah started her journey on the antarctic coast and reached the South Pole within just forty days, an incredible feat few would be capable of. No matter the challenge, Hannah has shown she has the mental resilience to overcome it.
"Hannah gave us a fascinating insight into her remarkable journey – proving that you can do almost anything if you have the spirit and courage to go out there and succeed."
- Bupa
57. Dee Caffari
Dee Caffari is an incredibly talented yachtswoman. She has sailed around the world over ten times, completely alone, without stopping. As if that wasn't hard enough, she is the first woman to sail the "wrong way" around the world, battling striking winds and unforgiving currents. For anyone considering a motivational speaker, the perseverance required to battle the open ocean alone makes Dee the ideal choice.
"Many thanks for the fantastic session last week at our global business council. The feedback was overwhelmingly positive and everyone was completely inspired and energised by your open, honest and refreshing style and of course the critical lessons around teamwork, motivation and leadership that apply to every one of us in our executive roles. A truly impressive and humbling presentation that went down a storm. Thanks again for a wonderful session."
- Global Business Women Leaders Council
58. Alastair Humphreys
Travelling the globe by bike, Alastair Humphreys has ridden 46,000 miles through a total of 60 countries and five continents. No matter how tough or challenging the situation, Alastair always managed to push through the pain and carry on. His efforts were even described by the legendary Sir Ranulph Fiennes as "the first great adventure of the new millennium".
"Alastair spoke recently to a group of very senior Marketing VPs and CMOs at a Google event. He did a wonderful job of engaging and inspiring the audience with them hanging on his every word for 30 minutes. He was equally comfortable presenting to his amazing photographs or handling a range of questions. I would have no hesitation in recommending him for a corporate audience."
- Google
59. Annabelle Bond
When Annabelle Bond reached the summit of Mount Everest on 15 May 2004, she became only the 4th female ever to do so. Since then, Annabelle reached the highest peaks on every continent in just 360 days. A staggering achievement on its own, she did it so quickly that Annabelle was named the fourth-fastest person to ever climb all Seven Summits and the fastest woman.
HEALTH & WELLBEING
60. Samantha Clarke
Happiness and change consultant, Samantha Clarke, works with businesses to improve their team cohesion and workplace culture. From psychology to philosophy, her methodology can be easily transferred to any industry, where she can be a catalyst for improvement. Samantha is no stranger to the motivational speaking circuit, having previously worked with Giorgia Armani and Pizza Hut, making her a confident, insightful speaker.
"It was very obvious that Samantha loves what she does and cares about helping people. She genuinely cared about the problem we were having on our team and thought very critically about what could be done to help solve it. We appreciate Samantha's hard work and dedication. She is a very talented woman and I, and my team, enjoyed working with her."
- Alexandra Middleton, Shopify Studio Team
61. Sally Gunnell
As one of the best female British Olympic athletes in modern history, Sally Gunnell has experienced first hand the benefit of peak performance and mental resilience. Prior to retiring in 1997, she ran one of the quickest 400 metres in history, beaten only by a couple of milliseconds. In the latter half of Sally's sporting career, she commentated for the BBC, covering major sports events. She now tours the speaking circuit, sharing her secrets to physical and mental strength.
"Sally was certainly a highlight. Her speech was amazing and everyone in the room was hanging on to her every word. Even the younger attendees who may not have known Sally were totally engaged throughout the speech. I spoke to quite a few people over lunch and all said how inspirational she was. Please pass on our thanks to Sally for an incredible job."
- Ann, ManPower Group
62. Lucy Beresford
Author, psychotherapist and broadcaster, Lucy Beresford, is best known as the host of Love Decoded for eHarmony, ITV This Morning's Agony Aunt and star of LBC's Sex & Relationships phone-in show. As a testament to her positive influence, she was awarded the Dating Expert of the Year 2015 by UK Dating Awards. Lucy's motivational speeches inspire audiences to take control of their emotional and sexual wellbeing.
63. Simon Sinek
You might have come across one of Simon Sinek's viral videos on social media before. Simon is a leadership guru, professor, founder of SinekPartners, author and visionary thought leader, known for being one of the most inspiring speakers in the world. His first TED Talk on the concept of WHY went on to become the second most-watched TED Talk of all time, and his 2016 interview on Millennials in the Workplace broke the internet. With innovative views on business and leadership, Simon has devoted his life to help encourage the development of a world that does not exist yet.
"Thank you for an incredible keynote on "The Biology of Leadership." Eye-opening and thought-provoking."
- SPS Commerce
64. Jayne Storey
Founder of the Chi-Performance training method, Jayne Storey is a sporting coach and mental health advocate who is known for speaking on overcoming anxiety, mental interference and maintaining form under pressure. Having helped some of the most renowned golfers, tennis players and athletes with the way they perform in stressful situations, Jayne uses her simple yet powerful approach to benefit businesses and sports organisations globally.
"Dear Jayne, I was fascinated to learn how your Tai Chi methods and Mr Nicklaus's philosophy on the game have similar traits. Thank you again for introducing this new approach to us and for your creative thinking".
- Vice President Andrew O'Brien, Nicklaus Marketing and Communications
HIGH PRESSURE
65. Jonny Wilkinson
Famed for being the hardest tackling number 10 in the world, Jonny Wilkinson is a truly influential rugby star. Credited for England's success at the 2003 Australia Rugby World Cup, he was rewarded for his hard work with the BBC Sports Personality of the Year award. Jonny was even the youngest ever Rugby Union player to be awarded an OBE in 2004. As a top motivational speaker, he is an expert in high-pressure situations, influenced by his experience of elite sport.
66. Ben Owen
Former British Intelligence Officer, Ben Owen now stars on Channel 4's Hunted as the 'Boss' presiding over the covert tracking mission. A decisive leader, Ben can teach corporate bosses to inhibit a similar skill set he used in the military in order to make quick, calculated business decisions and run a productive environment. Thinking outside of the box made Ben the success he is today, now he motivates others to escape the box they think in.
"I just wanted to let you know Ben was a huge hit yesterday and was a real pleasure to have! He genuinely is a lovely guy and even managed to have a few gins with us after his talk – I am sure he was parched answering all of the questions he had from our audience, which is really great as it means our guys were clearly engaged. We all loved him and he is absolutely hilarious, so thank you for introducing us. Thank you again for all of your efforts – great team!"
- 4Secure
67. Chris Voss
Leading FBI negotiator and best selling author of 'Never Split the Difference', Chris Voss transforms his skilful tactics into powerful keynote speeches and seminars, accessible for all. Proving negotiation isn't only for law enforcement, Chris educates his audiences on how to guarantee execution in work, at home and in relationships. Practical advice from the FBI's expert will transform your guests' abilities to handle any situation.
68. Dr Kevin Fong
Award winning scientist, Dr Kevin Fong, holds a degree in medicine, astrophysics and engineering, making him a fascinating and varied keynote speaker. As an expert in extreme environments, Dr Kevin has worked on a number of programmes with the BBC & Channel 4, exploring the limitations of humans and how to exceed them. From BBC's Space Shuttle to Extreme A&E, he has proved that we must challenge the boundaries we set ourselves.
"Everyone was very engaged with the subject and Kevin gave a masterclass in presentation delivery!"
- Manasianandco
69. Dame Stella Rimington
Inspiration for James Bond's 'Q' character, Dame Stella Rimington has lived a fast-paced life full of espionage activity. As the first female Director-General of MI5, Stella is an inspirational speaker who shares stories, during her after dinner speeches, from her time in one of the most mysterious government agencies. Having made calculated decisions in order to keep the country safe, Dame Stella is an expert in managing risk and reward in high-pressure environments.
"She was fantastic, everyone loved her and she was such a great addition to the event. Please pass on how much of a pleasure it was for us to have her attend. So interesting, such an amazing life, we really enjoyed having her speak."
- Katie, Refinitiv
70. Damien Lewis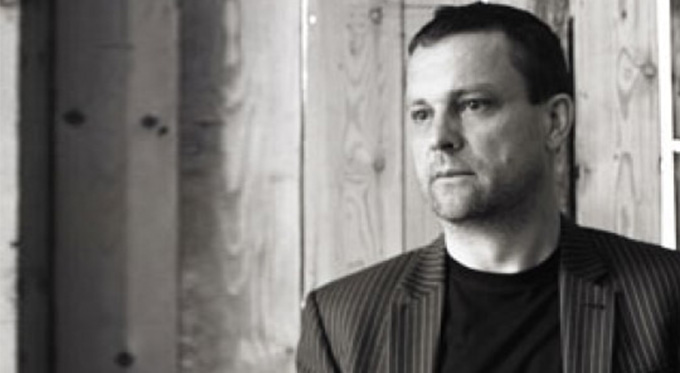 Teamwork speaker, military historian and best-selling author Damien Lewis has written for a number of British newspapers and produced several documentary films. With a catalogue of presentations as a motivational speaker, he is in high demand for events. Many credit Damien's popularity to his incredible story of frontline broadcasting, where he interviewed genocidal leaders, rebel warlords and arms dealers.
"The most dramatic story of a secret wartime mission ever"
- News of the World
HUMAN RIGHTS
71. Akala
Winner of the Best Hip Hop Act at the MOBO Awards, Akala's influence has since extended beyond music to politics. Infusing his two passions, his songs The Black Shakespeare and Nineteen Eighty-Four include cultural literary references from George Orwell and Shakespeare. Akala's political support for the Labour Party inspires young voters to embrace politics, a purpose that makes him an invaluable motivator.
72. Jonny Benjamin
When Jonny Benjamin attempted suicide in 2008, he considered it to be his only option. However, with the help of a passerby, Jonny pulled himself through and stepped away from the ledge. So overwhelmed by the strangers' selflessness, he started #FindMike, a viral campaign to find and thank his saviour, now known as Neil Laybourn. Jonny helps other sufferers with his campaign Rethink Mental Illness, combined with his first-hand experience he is an enlightening motivational speaker.
73. Malala Yousafzai
Despite being shot by Taliban gunmen in retaliation for her activism, Malala Yousafzai continues to be an advocate for female education. Since that event, Malala has delivered a number of inspirational speeches world-wide, pushing the importance of education - especially for women and children. Now the youngest recipient of the Nobel Prize Laureate, Malala is considered to be an engaging inspirational speaker who inspires some of the biggest authorities world-wide.
LGBT+ & DIVERSITY
74. Reverend Richard Coles
Reverend Richard Coles is a significant figure within the church and the LGBT+ community. A chart-topping musician turned openly gay Church of England preist, and broadcaster certainly is not your average CV, but Reverend Richard is not your average man. Advocating for inclusivity and diversity within traditional religion has garnered Richard much attention as he motivates people to live unapologetically as their true self.
"I wanted to say a massive thank you to Richard, we have had really fantastic feedback from our guests – everyone has said that Richard was very eloquent and entertaining!"
- Institute of Export and International Trade
75. Sir Ian McKellen
Famed for his role in the Lord of the Rings franchise, his work as an activist and as a six times Laurence Olivier Award winner, Sir Ian McKellen is a British cultural icon. Dedicating his platform to speaking on essential issues and supporting the LGBT+ community, Sir Ian goes beyond being an exceptional actor to being an exceptional human being. He motivates others to make themselves heard on what they believe in.
76. Ben Cohen
Both on and off the pitch, Ben Cohen has extensive experience of high-pressure situations. An open advocate for the LGBT+ community, he has shown unwavering support for decades, standing up for those who have suffered bullying. Ben's foundation, The Ben Cohen StandUp Foundation, raises awareness for the long term effects of hate crimes, a topic which he passionately explores as a motivational speaker.
"From my point of view, Ben was fantastic – he was prompt, polite and a great speaker."
- Laura Coate, McDonald Butler Associates
77. Kellie Maloney
Kellie Maloney is not just a famed boxing manager, but is actively changing the face of transgenderism. Prior to her transition in 2014, Kellie was awarded Boxing Promoter of the Year Award, reflecting her incredible influence in the sport. When Kellie embraced her true self, she was named Transgender Champion at the 2015 Glamour Women of the Year Awards. As an inspirational speaker, she uses her role in the LGBT+ community to connect with audiences and promote a more inclusive environment within sport, society and the workplace.
"It could not have gone better. Kellie was brilliant, very warm, open and interesting. She spoke without notes and told her story perfectly. We had a very diverse audience – there were Dentons staff and clients who are allies, LGBT+ staff and clients and several trans[gender] people in the audience – and everyone really enjoyed it. While she was speaking, you could have heard a pin drop. Kellie also stayed and socialised afterwards, and you could see how much it meant to people to be able to talk directly to her. We are very grateful to Kellie for coming and making it such a successful event. Huge thanks to you and Kellie for all your work on this."
- Sophie Palmer, Dentons
MILITARY
78. Ant Middleton
Having worked in several military roles, Ant Middleton can expertly discuss the importance of discipline, leadership and teamwork in the context of life and death scenarios. In addition to his exploits in the Special Forces, Ant has worked in personal security, protecting high-profile officials, government officials and celebrities. He has also embarked on a series of challenges, including climbing Mt Kilimanjaro and Mt Everest. It is perhaps, however, his lead role on primetime TV show SAS: Who Dares Wins for which he is best-known.
"We found Ant extremely engaging, he had a strong story and held great presence on the stage, he thoroughly entertained the audience and gave a clear message around leadership – this was one of the key parts of the brief, which he understood and delivered on. The Q&A session was also very interactive, with some great questions that again really engaged people. Ant was refreshingly honest in his speech, which was excellent."
- Ann, Tarmac Building Products Limited
79. Mandy Hickson
RAF fighter pilot, Mandy Hickson is the second woman in history to fly the Tornado GR4 operationally. From a young age, Mandy dreamed of being a pilot. Her ambition, commitment and determination turned her dream into a reality. Now a top motivational speaker, Mandy provides key advice to overcoming adversity, remaining calm under pressure and risk management, catering for any event or client. Quite simply, Mandy's motivational talks are known to take audiences to new heights of self-belief.
"Mandy is a fantastic public speaker. She is both inspirational and extremely well prepared. Her ability to relate her own experience working under extreme pressure and in high performing teams to everyday situations is most impressive. She tops it all with a wonderful sense of humour and great modesty. Listening to her talking about the many challenges that she has successfully overcome should be compulsory for all girls!"
- Miriam Gonzalez, Partner Dechert LLP
80. Jason Fox
Best known for his leadership role on Channel 4's SAS: Who Dares Wins, Jason Fox was a member of the Special Forces for two decades before returning from deployment with PTSD. Jason's story of surviving against the odds and close encounters with terrorists makes for a thrilling after-dinner speech. Speaking candidly about the challenges of mental health, Jason educates audiences on how to be resilient in all circumstances, cope under pressure and strive to be the greatest versions of themselves.
"Jason Fox spoke at our Company Conference. He was humble, yet inspiring, and managed to keep the audience's attention throughout his whole talk. He stimulated more questions from the team than we have ever had before for a speaker. I would highly recommend him to businesses who want to inspire their team on teamwork, resilience and positive mental attitude."
- Kay, Hasbro
81. Colonel Tim Collins OBE
Former Northern Irish military officer in the British Army, Colonel Tim Collins OBE is known as the man behind the inspiring eve-of-battle speech that is now hung in the Oval Office of the White House. The Chairman and co-founder of Pinpoint Corporate Services, Tim now reflects on his time within the army to become part of the security sector reform. He is also working to deliver motivational speeches on a similar scale to his 2003 Iraq War speech to organisations across the UK.
"Our senior management has been cascading the messages down and I have heard several of them give direct quotes from Colonel Collins' presentation."
- Camelot Business
82. Lance Corporal Johnson Beharry VC
Lance Corporal Johnson Beharry VC's inspirational story of selflessness, bravery and rehabilitation make him a sought after public personality and motivational speaker. Johnson was involved in a crossfire with rocket-propelled grenades being aimed at his vehicle. All of his crew was injured, and with driving visibility obstructed he opened a hatch in the vehicle, exposing himself to gunfire. Just over two months since the first ambush, Johnson was attacked again when another rocket-propelled grenade hit his warrior vehicle, which caused serious shrapnel injuries to his face and brain. All of these experiences make Johnson an extremely inspirational speaker.
83. Captain Edmund Addington
Captain Edmund Addington is an injured serviceman who fought during the Afghanistan conflicts in 2009. While on duty, his vehicle was targeted by a roadside bomb leaving him seriously injured and fighting for his life. After the incident, Edmund had to have twenty operations and physiotherapy, which slowly allowed him to start rebuilding his strength and nurture his resilience. Edward tells an extraordinary story, which not only teaches us how to succeed when faced with adversity but inspires audiences to embrace life's challenges.
"Ed's story touched the hearts of everyone in the audience, but it was his courage in the face of extreme adversity and his fantastic ability to overcome obstacles that resonated deeply with our professional audience."
- Marcus, RLM Finsbury
84. Chris Moon
Chris Moon MBE is a former army officer, who went on to work for the Hazardous Life-Support Organisation (HALO). His role within the unit was to supervise mine clearance in Cambodia, which led Chris to work in some of the most dangerous environments in the world. From being taken hostage to losing two limbs due to an explosion, extreme marathons to carrying the Olympic flame, Chris' stories thrill audiences.
"Your impeccable blend of humour, reflection, realism and brutal honesty was a perfect mix. It really captured the imagination of the audience and invigorated a positive mental attitude."
- Ricoh
85. Graham Duff
Graham Duff is a remarkable RAF pilot who completed display pilot tours with the Red Arrows, was deployed in Afghanistan and a member of the UK Special Forces. His post-military work as a commodities broker and an entrepreneur make him an authority on the parallels between the battlefield and the boardroom. Graham is an exceptional after dinner speaker, with audiences up and down the country praising his eloquence and charm.
"Graham was the perfect speaker for our event. His tone and manner came across superbly, a calmness when speaking about events in his life that would have most people terrified! In particular his description of how, in the Red Arrows, their desire for improvement was paramount even after the 'perfect' display. It was a great inspiration and motivation for the team. His storytelling, laced with his humour of events across so many exciting activities held the audience totally and their reaction was great. I would definitely recommend Graham."
- Kevin Gaughan, BT Openreach
86. Andy Wyatt
Andy Wyatt is a Red Arrows pilot who joined the RAF at the young age of 18. Selected above his peers, he flew the iconic English Electric Lightning, a prestigious achievement. During his time with the RAF, Andy's primary mission was to intercept Russian aircraft's during the Cold War. Andy makes our list simply due to his sheer commitment and natural talent. These days you might see him soaring in the air along with his dedicated team of Red Arrow pilots, where he has done over 300 performances.
"Throughout his time on stage, the audience was captivated, and Andy's presentation was one of the best of the day, not only in my opinion but also that of several of my colleagues who I spoke to afterwards. It is clear that Andy is a first-class orator and delivers a message that is indeed inspirational. If anyone is looking for someone to provide a motivational message, then I can thoroughly recommend Andy as the man to do it."
- Severn Trent
PERFORMANCE PSYCHOLOGY
87. John Dabrowski
Often the top motivational speakers in the world will have stories to tell, the challenges they overcame, or the adventures that changed their lives. John Dabrowski's inspiring story starts at school. Frequently chosen last to be on the basketball team, he continued and persisted, training until he was worthy of competing at the Commonwealth Games. John now uses his speeches to teach audiences the secrets of peak performance and mental resilience.
"It was a pleasure to participate in John's presentation on mental resilience. The Hilton corporate HR group in McLean, Virginia, USA enjoyed the presentation very much and appreciated the helpful, practical examples and reminders on how to build mental resilience!"
- Kimo Kippen, Vice President, Global Workforce Initiatives
88. Dr Brené Brown
Dr Brené Brown is an emotional intelligence expert, who has devoted her life to the study of thoughts, feelings and behaviour. Specialising in vulnerability, Brené has delivered a number of celebrated Ted talks, such as her talk titled The Power Of Vulnerability. Brené has also developed the Dare To Lead programme, fulfilling her passion for utilising courage in leadership. With such expertise, Brené is considered to be one of the best corporate motivational speakers on the circuit.
"Brené Brown far exceeded our expectations. Her ability to engage and hold the audience was incredible and attendees were talking about it for the remainder of the event. Attendees came away with a new understanding of the importance of vulnerability, that it is the birthplace of innovation and creativity, getting into the arena, having a go and being a participant, not a spectator, and being courageous is not always comfortable. She has an amazing ability to draw out the key findings of her research on vulnerability and courage, and present them in a way that strikes a chord with all attendees and leaves them contemplating their own lives, professional and personal, and making instantaneous meaningful changes to their actions and behaviours."
- Commonwealth Bank
89. Marisa Peer
Marisa Peer is a renowned life coach, therapist and motivational speaker. Her wide expertise helps rock stars, Olympians, rock stars and leading CEOs overcome relationship problems, childhood trauma, phobias and addiction. During Marisa's speaking presentations she has the ability to connect with each of her listeners on an individual basis making her able to connect with people on a personal level.
"Marisa helped our staff to feel confident and exude the professional air that is required to do this work and gives our sales team the impeccable reputation that we have. The talk was fascinating! I can still remember everything that she said. And I still use her methods and techniques on a regular basis."
- Katrina Judd, Founder of In+Addition & Editor-In-Chief at Style Trail
90. Jez Rose
Jez Rose is one of the best motivational speakers available today. He is renowned internationally for his work as a behavioural insight advisor, while his studies on the impact of nature on human health, wellbeing and behaviour have proved instrumental in shaping today's business culture. Jez has a wide range of talents and also is a best-selling author, award-winning entrepreneur and popular media personality, having featured on the likes of Countryfile.
"The feedback here has been quite amazing, from "where on earth did you find a guy like that" (in the best possible sense) to "this was one of our best quarterly meetings ever". Whichever way you look at it, it was a win... I found it to be educational and entertaining. Your style is completely different to any presenter I have seen before which is what made it so fresh and memorable. So from us, our thanks for a great session which fitted well into the agenda."
- Kraft Foods UK
91. Justine Hardy
A political commentator and journalist for twenty-four years, Justine Hardy has spent much of her time covering South Asia. She has had extensive experience in global cultures. Justine's time spent frontline reporting, in militant training camps and amongst religious extremists, makes Justine's thoughts on modern global affairs and international politics invaluable. Justine has addressed audiences across the world, inspiring and supporting others with her soft but effective words making her an amazing motivational speaker.
"Her sessions here are a tour de force - intellectual and accessible."
- Institute of Global Leadership, Tufts University
92. Jamie Edwards
Former-basketball player turned motivational speaker Jamie Edwards is an expert in sports coaching, peak performance and skills development. He has been called upon to help redesign the leadership and teamwork styles of some of the biggest international sportsmen and women in the world, using his expert coaching to inspire success. For businesses, Jamie's first-hand experience of team-based success makes him an authority on communication and cohesion.
"An Incredibly impressive, enjoyable and informative experience that has influenced not only the way I teach and play but also my attitude to life in general, an amazing journey which I would recommend everyone to make."
- Paul Lever, Liverpool FC
93. John Amaechi
John Amaechi is an NBA legend. Thanks to his former career as a sporting star, John can inform audiences on the necessary mindset for peak performance, from the unique perspective of an athlete. John's extensive experience of the highs and lows of winning, how to overcome failure and his psychology expertise, make him a highly sought after motivational speaker. As if that wasn't enough, John is even the founder and CEO of Amaechi Performance, a corporate training programme specialising in teamwork, inclusion and strategy.
SOMETHING DIFFERENT
94. Tony Hawks
Comedy, adventuring, media, fundraising, filmmaking, music; is there anything that Tony Hawks can't present on? The TEDtalk speaker is best known for his speech, Lessons with a Fridge, which encouraged audiences to relive his journey around Ireland with a fridge. Unbelievably hilarious, his motivational speeches are famed for their enlightening topics and hilarious one-liners. Additional achievements of Tony's include raising money for disabled children in Moldova, which earned him an MBE.
"Tony really appealed to our sense of humour and encouraged guests to live life to the max."
- Michael Page International
95. Sebastian Foucan
The founder and creator of Freerunning, Sebastien Foucan is widely known for his role in Casino Royale, where he performed amazing and exhilarating stunts in a bid to escape James Bond through the streets of Morocco. The story and philosophy behind Foucan's establishment of free-running convey important messages that span both business and social environments, recently making him one of the most sought after speakers on the circuit.
"They are hard-to-reach youngsters... We have never seen this group standstill before but they did for Sebastien. It's very hard to find a role model or someone who they'll be in awe of."
- Metropolitan Police Service: Safer Neighbourhoods Team
96. Ben Collins
The Stig, or Ben Collins to those who follow him closely, has had an incredibly successful career as a stunt driver. Racing is a discipline that requires the desire to succeed even when the odds aren't in your favour; put simply, the faster you go the riskier each choice becomes. Ben Collins is known for his ability to predict the outcome of a situation, by analysing the risks and rewards.
"We were thrilled with Ben's commitment and involvement in our events both at Silverstone and Chateau Impney; he certainly exceeded our expectations."
- Shirley, CT-Live
97. Billy Monger
Billy Monger is the young racer, who at only seventeen years old, showed more bravery than most do in their entire lives. After crashing at Donington Park, he suffered a double lower leg amputation and nearly lost his life. Just eleven weeks later, backed by F1's biggest names, BillyWhizz got back behind the wheel and continued striving for his dream to reach F1. Monger's dream motivated his recovery, and now he encourages others to let their dreams motivate them.
TECHNOLOGY
98. Inma Martinez
International motivational speaker Inma Martinez was listed as number one in The Top 10 Women Changing The Landscape Of Data In 2018 list, by Enterprise Management 360. From AI to data-mining, she is at the forefront of emerging technologies and industry advancements. Inma's TEDtalk on machine learning has received thousands of views, a credit to her industry-wide influence. As a speaker, she fuses inspiring tales with technological knowledge.
"It went great! Inma is an amazing speaker and lovely person."
- Alexandra Ciuca, CenturyLink
99. João P. Bocas
João Bocas is a professional digital health entrepreneur and international speaker. With over 25 years of experience offering relevant, practical advice to corporations, sporting stars and technology experts, João is a respected authority on consumer behaviour. As a motivational speaker, João can expand upon the strategies promoted in his professional development program, The Wellness Routine, which teaches business people how to manage stress.
"I worked with João at our major event, VMworld 2019, and was absolutely thrilled with his commitment. He was deeply interested in us as a company and invested time to understand the value of our products and our industry message. He also fully understood and focused on what is important to us. João was excellently prepared and did not only support the presentation and content with a convincing keynote but also approached employees and customers proactively to produce and publish additional valuable content. I am looking forward to further opportunities for cooperation. Thanks again."
- Jens Koegler, Healthcare Industry Director EMEA VMWare
100. Pranav Mistry
Named a Young Global Leader by the World Economic Forum in 2013, Pranav Mistry is an inspiring figure to both young CEOs and those in the tech industry. The CEO of Samsung STAR Labs, Mistry is the name behind revolutionary inventions including SixthSense and Samsung's artificial NEON humans. Having started out as an intern at Microsoft, it's evident that Pranav knows how to go from good to great, a topic in which he shares within his incredibly insightful and unique motivational speeches.
101. Richard Noble OBE
British entrepreneur Richard Noble specialises in high technology engineering start-ups and is best known as the project director of ThrustSSC. Holder of six world speed records, most notably breaking the sound barrier on land, it is clear that Richard is not afraid of high-risk ventures. Such high-risk ventures are able to be translated into key management lessons, which earns Richard a reputation as a memorable motivational speaker.
"Richard's presentation was fantastic - set the standard for the rest of the day. It was delivered in a professional & engaging manner"
- Sword APAK
We hope you enjoyed our list of the best motivational speakers. You can explore a wider range of motivational speakers, search by topic or book a speaker from this selection today. Simply contact the Champions Speakers agency by filling in our online contact form or by calling a booking agent directly on 0207 1010 553.