Why You Need To Hire A Female Inspirational Speaker
An inspirational speaker always makes for a great addition for any event, and here at the Champions Speakers agency, we have a whole host of inspirational female speakers on our roster, who can provide any occasion with a boost.
There are a whole host of benefits events can receive from hiring a female inspirational speaker, and we have outlined some of the key reasons below.
Able To Wow Your Audience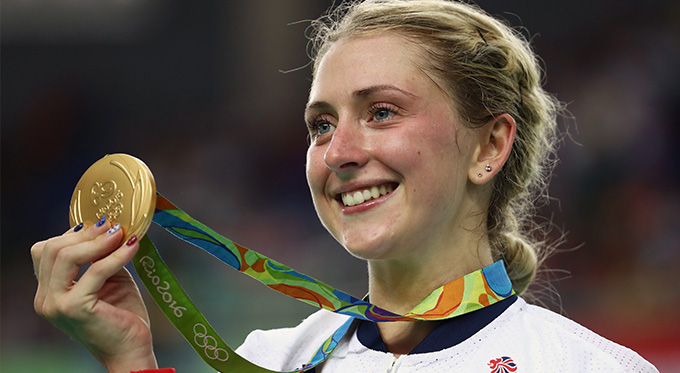 One of the best things that an inspirational female speaker can do is leave your audiences in awe. Our speakers come from a variety of different industries including sport, business, politics and entertainment. This means that no two events are the same and whoever you hire is sure to wow audiences with their tales of success.
A good example of a speaker who can do this, is Laura Kenny CBE. It is no surprise that Britain's most successful female athlete has the ability to keep audiences hooked. With four Olympic golds to her name, two at the 2012 London Games and two at the 2016 Games in Rio de Janeiro, Laura is also the most successful female track cyclist in Olympic history.
You would think that she'd be content with just these records, however she has also won seven World Championship golds, 12 European Championship golds and one Commonwealth Games gold. Her most recent victory came at the 2018 European Championships in Glasgow, this was her first major competition since giving birth to her first child, but she certainly didn't take it was, scooping two more golds for her collection.
Tell Fascinating Anecdotes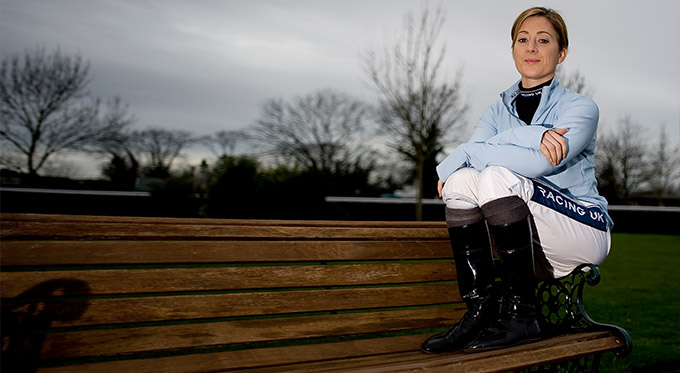 A highlight of booking any inspirational female speaker is the fascinating anecdotes that they can bring to an event. These are the things that will stick in people's mind once the event is complete and one of the main reasons why you hire them in the first place.
Having come out of retirement this year, Hayley Turner OBE, is perhaps Britain's most famous female jockey. In a sport that is best known for its male stars, Hayley has seen immense success, winning the July Cup, Nuthorpe Stakes and the Beverly D. Stakes in the USA.
As well as these achievements, she has also become well known for being the first woman to ride 100 UK flat race winners in a calendar year, a feat she managed in 2008. In the same year she competed in more than 900 races, one of only five riders to achieve this. At all of her speaking events she is able to relive these career highlights, giving her views and opinions on horse-racing along the way.
Improve Productivity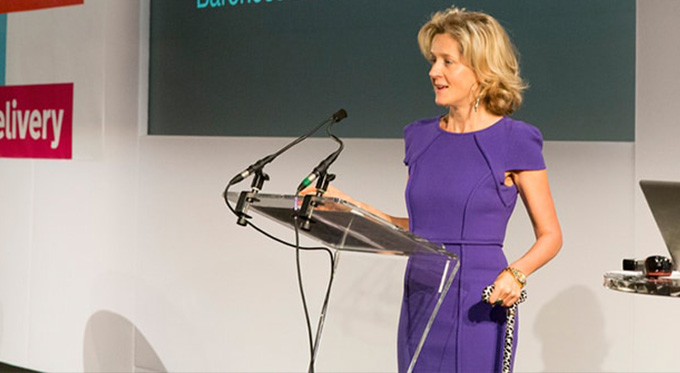 Inspirational female speakers are also extremely good at improving productivity in a company. If you feel like your staff need a morale boost or have hit a bit of a lull which they need to get out of, then a speaker could fit the bill. By sharing their own stories of success, it can inspire people to be the best they can be in their own careers and make changes to their life as a result.
The co-founder of successful travel site, Lastminute.com, Martha Lane Fox CBE started the venture in 2003 and has seen it grow significantly ever since. At all of her speaking events she is able to discuss how she grew the company from nothing to one of the most used in the UK.
Her events therefore inevitably inspire audiences, with them going away wanting to achieve similar things in their own lives.
These are not the only inspirational female keynote speakers that we can offer, and if you would like to book any of our remarkable speakers, get in touch with Champions After Dinner Speakers today. Call us on 0207 1010 553 or complete our online form and a member of our team will get back to you.