3 Inspirational Mental Health Speakers Ideal For Mental Health Awareness Week
As Mental Health Awareness Week is due to take place between 13-19 May - we have been taking a look at three celebrity mental health awareness speakers in the UK who have proven pivotal to the intense battle that 1 in 4 people around the world face at some point in their lives. Looking into the world of sport, we have found three famous faces who have helped 'change the conversation' on mental illness.
Jonny Wilkinson: The World Cup Winner Behind the Drop-Goal that Changed the Face of English Rugby Speaks Up About Anxiety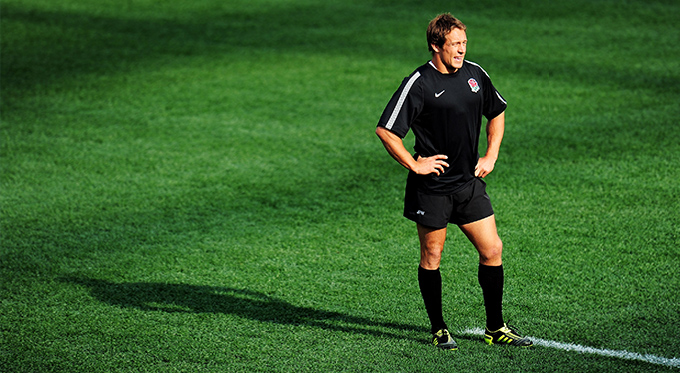 "This is the one. It's coming back for Jonny Wilkinson. He drops for World Cup glory. It's up! It's over! He's done it. Jonny Wilkinson is England's hero yet again"
An inspiration to so many, Jonny Wilkinson's hair-raising sporting story is a fixture of the history books. Less known is his intense battle with anxiety. On the face of things, Jonny is unflappable - he is the man that stepped up in the final moments of a dramatic encounter with the hopes of a nation on his shoulders - to make a stunning drop-kick that would win England the Rugby World Cup.
Jonny's experiences with mental illness resonate with so many. A heroic sportsman with such an inspiring career behind him, few would have predicted his struggles. But that is the unrelenting nature of mental health - it can be a burden to those you least suspect. For this reason, Jonny is the ideal mental health speaker for any event focusing on such themes. He is set to head up our very own networking breakfast focusing on his battle with anxiety on 30 April.
Having spoken candidly about his own struggles with anxiety, including on ITV's This Morning, Jonny offers unique insight into how he battled mental health symptoms as a top-level sportsman. Seemingly never letting his inner demons win - Jonny's story is one that is staggeringly genuine, intensely engaging and truly inspirational.
Providing insight into the effects of mental health while striving for peak performance - Jonny can help all to understand the stress of performing in a high-pressure environment and how issues can be eased. With health and wellbeing being an important topic in the workplace - Jonny can discuss areas that continue to assist him in his battle.
Dame Jessica Ennis-Hill: Iconic Olympic Champion Joined Prince William & Prince Harry for Mental Health Minute in 2018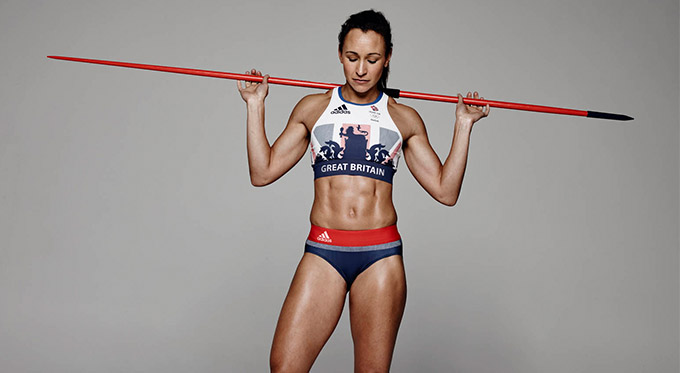 Dame Jessica helped voice the first radio ad for Mental Health Awareness Week in 2018, alongside the Duke of Cambridge, Prince Harry, Lady Gaga, Dame Judi Dench and David Hill. The one-minute long broadcast was played on all UK radio stations at 10:59 am and racked up the biggest ever collective radio audience, helping to change the conversation and stigma attached to mental health.
Prior to that, Dame Jessica Ennis-Hill helped inspire the nation, becoming a hero and poster girl for one of the most memorable events in British sporting history, the London 2012 Olympic Games. This makes her a huge draw to people from all walks of life, and the impact of her words were predictably massive.
Hard work goes into competing at the highest level and that hard work comes at a price. Dame Jessica is no stranger to putting her body and even her mind on the line in pursuit of her dreams, and throughout times of stress, pressure and pain, she carried on, showcasing her incredible mental resilience.
'She's not only the best athlete but the best looked-after athlete of anyone in the GB athletic team,' said her coach, Toni Minichiello in an interview with the Daily Mail in 2017.
A determination to achieve at the highest level is at the heart of Dame Jessica's success. Constantly striving to be in the best physical and mental shape made her a force to be reckoned with throughout her sporting career. Minichiello said: 'Jess has the confidence of knowing that when the training is in the bank she can be consistent on the track. That's good for you mentally. 'Nothing comes without hard work but when the work is done, you can stand on the start line and know – without fail – that you're ready.'
Taking a primary role in ensuring people around the world look after their minds and bodies, 'Jennis' as she is affectionately known has helped many to live healthier and happier lives. Helping to promote the mindset that made her an Olympic champion - Dame Jessica has been instrumental in helping others reach the top-level, as well as maintain a healthy life.
Former International Footballer & Mental Health Awareness Speaker, Chris Kirkland, Opens Up On Struggles with Depression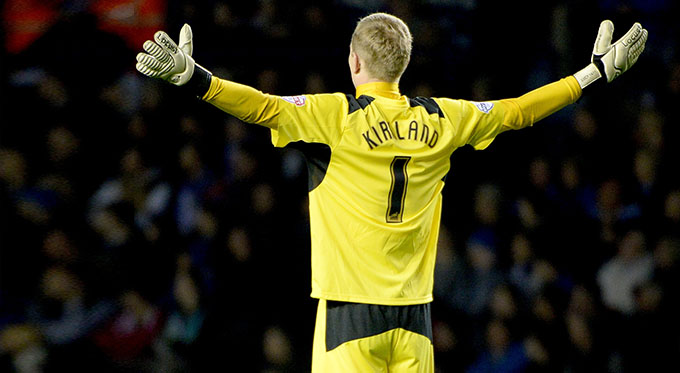 'Don't suffer in silence'. The words of former England international, Premier League and Championship goalkeeper, Chris Kirkland may seem like they've been said before - but they really cannot be said enough. Talking to someone can be the catalyst to changing one's life and battle the serious symptoms of mental health.
After retiring from football, Chris spoke about his long-suffering problems with the illness in an interview with The Guardian. Chris opened up on his struggles saying he felt: 'trapped, paralysed, desperate'.
Having won the Champions League with Liverpool in a dramatic victory over AC Milan in 2005, even starting in the massive 3-1 win against Olympiacos to get the ball rolling, injury got the better of Chris and plagued much of his career. After quitting the game in 2016 to focus on recovering his mental health, he is now back at the club where he made his name, this time as the manager for the Liverpool Womens' team.
He admits that the pressure of professional football got to him and that being only one mistake away from a hammering in the newspapers made his football career an unnerving prospect. This followed him throughout his career and Chris said of the time he spoke to Sheffield Wednesday's management deciding to end his stay at the club:
"I went in and said that I'd got problems. I didn't tell them what they were. I just said I needed to be nearer to home because of the anxiety of the travelling over there and being away. Would I get stuck in traffic? Would I have to stay over? They were all gobsmacked, even if they knew that something was not quite right."
Chris has been able to overcome the bulk of his troubles, thanks to getting the support he needed. "There was a fear. But as soon as you talk, that's when you're helping yourself and your family," he said.
One of a handful of football stars who have been forthright with their mental health struggles, Chris Kirkland helped pave the way for the likes of Rio Ferdinand, Jason McAteer, Robbie Savage and Andy Cole to make their struggles public - making him an essential role model, mental health speaker and ambassador for awareness.
We hope you found the information in this blog post useful, and have drawn inspiration from the selected stars' battles with mental health. If you would like one to feature at your networking event, corporate event or conference, you can book from an array of mental health and wellbeing speakers and sports speakers today. Simply fill in our online form or call a member of our management team on 0207 1010 553.
If you or someone you love is struggling with mental illness and need somebody to turn to - you can contact The Samaritans now via 116 123.