One Of Britain's Greatest Ever Boxing Promoters Turned Leading Transgender Champion
Image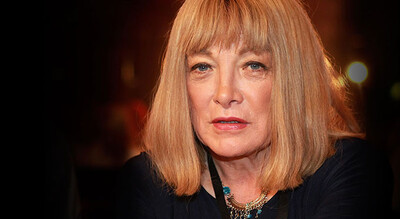 When the most famous British boxing promoter in the world announced plans to undertake gender reassignment it was a landmark moment for the LGBT community. Kellie Maloney helped change the face of transgenderism. The most high-profile name in sporting history to have undergone gender reassignment, Kellie's story was widely reported, helping to grow both awareness and support for the LGBT community. Prior to her 2014 announcement, Kellie was known as Frank Maloney. In this time Kellie made herself one of the biggest names in boxing, in managing Heavyweight Champion of the World Lennox Lewis. Her efforts helped take Lennox to the top of world boxing and pave the way for the future stars of the sport. A thirty-year career as a boxing promoter has also seen her promote popular British boxer David Haye, assisting him to a World Cruiserweight title. She was awarded the Boxing Promoter of the Year Award in 2009.
Kellie has experienced adversity over the years and is able to discuss the pressures that came with her roles in the public eye, as well as the highs and lows. Noted as a courageous character, she was named 'Transgender Champion' at the 2015 Glamour Women of the Year Awards just a year after completing her transition. The bulk of Kellie's public appearances are concentrated on raising awareness of transgender issues. In 2014 she was chosen as a housemate for Celebrity Big Brother, helping to significantly heighten anticipation.
Most recently Kellie has made a shock come back to the boxing industry, announced in January 2020. Differing from her glory days with the world title fighters, Kellie is taking on a female boxer in the infancy of her career in a bid to promote and support women's boxing. Determined to prove she has made a U-turn on previously controversial opinions, she will encourage ladies in the sport as she believes they are brave pioneers. In 2020, Kellie appeared in a heart-wrenching documentary on Amazon Prime Video, From Frank to Kellie, which explored her incredible life. Including the soaring successes and disappointing failures of professional boxing, the programme's main focus was Kellie's journey from living a lie, to embracing her real identity – Kellie, the world-renowned boxing promoter. Honest and eye-opening, audiences across the globe were touched by Kellie's story, which serves as a prime example of the power of inclusion, acceptance and living your truest life. With each media appearance, she is breaking down the stereotypes and assumptions holding the transgender community back, reflecting Kellie's importance at events.
A key role model in the LGBT community, Kellie has helped break the mould and allow for education and debate on all things gender related. Providing thought-provoking and entertaining stories focused on her life, career and a series of underlying messages useful for corporate and student events – Kellie is perfect for an array of events and conferences.
How to hire Kellie Maloney
Contact the Champions Speakers agency to provisionally enquire about Kellie Maloney for your event today. Simply call a booking agent on 0207 1010 553 or email us at [email protected] for more information.
** We do not accept requests for autographs, signed merchandise, fan mail, birthday messages or any other non-commercial contact with the speakers or acts. Each speaker on the website may not have necessarily worked with Champions in the past but are known to perform such engagements within the industry.
Feedback From Virtual Events
During the COVID-19 pandemic, Kellie attended many virtual events, booked as the exciting guest speaker. Read the feedback she has received below.
"I just wanted to say thank you to Kellie for taking the time to speak to us at Saffron today. Her talk was motivational, inspiring and at times tear-jerking. Her thoughts on how we should treat each other, as human beings above anything else was truly amazing and everyone thoroughly enjoyed listening" - Rachel, Saffron Building Society
"The session went really well. I jumped on the call early along with Kellie, so got to have my own little catch up with her, which was fantastic, and was nice to have that time to ensure everything was clear. The interview was fascinating - Kellie came across as such a natural speaker, which I think is probably in part because she has such an interesting story to tell, and amazing insight into our topic but also partly because I think she had looked at the questions we had sent and had prepped in advance, which really helped with the flow. She also felt really relevant for our business due to the fact that she had worked with Sky back when she was a boxing promoter" - Jodie, Communications Executive, Sky
"it was heartfelt, inspiring, genuine, very relatable, and probably the best speaker we had through our company's Diversity and Inclusion initiative." - Jay, Blue Crux
"Just wanted to say that the event with Kellie went really well! We've had amazing feedback already – please extend our thanks to Kellie." - Jaimin, Pacific Life
"Kellie generously told her story with such humility and strength, her powerful message humbled all of the attendees and had our CEO in tears. She shared so openly and give beautifully honest answers, it was a privilege to listen to her journey and wisdom." - Clear Score
"What a lovely fireside chat we had with Kellie for Pride. She took us through her life journey, from her childhood memories as an altar-server in her church to being a champion for the trans community. What an empowering and moving story! I love her very transparent and simple approach, the audience got to ask questions and were delighted." - Shirley, Google
"Kellie was amazing! Please can you pass on her thanks, and let her know that we thought it went really well and that we really appreciate her honesty and for joining us. She was a pleasure to work with." - Dinna, Head of Tenancy Services, Chestertons
"We've just had our lunch and learn ad Kellie was fantastic, so honest and open about her experiences. I've had a huge amount of really positive feedback so please do pass on our thanks to her." - Katy, LME
"I just wanted to pass on a massive thank you to Kellie. She did a fantastic job and the team are feeling very moved after her talk. It was a worthwhile discussion that has enlightened us all." - Leila, Regeneron
"Just wanted to say that the event with Kellie went really well! We've had amazing feedback already – please extend our thanks to Kellie." - Jaimin, Pacific Life
"Everything went really well thanks. She was really open and transparent about her journey and we had lots of engagement during the session. Definitely recommend!" - Ricky, OP Manager, Danone
Feedback From In-Person Events
Kellie is regularly booked to engage audiences at in-person events, read her latest feedback below.
"Kellie Maloney is an inspiration and an outstanding speaker. She spoke at our Rainbow Week, an event dedicated to raising awareness of LGBTQ+ issues and celebrating inclusivity, and she touched the hearts of everyone there. Kellie shared her personal story of transitioning and the challenges facing the LGBTQ+ community. Her talk was hugely educational and eye-opening and has left a lasting impact on our students and staff. Kellie was a pleasure to work with, and we do not hesitate to recommend Kellie as an LGBTQ+ Champion speaker." - Sarah King, Gower College Swansea.
"We have just finished working with Kellie on a large scale conference. The theme was around gender identity and stereotypes, and our audience was split between practitioners and members of the public. Kellie was an absolute joy to work with from the start. Kellie arrived early to conduct media interviews which she was incredibly professional at doing. Kellie spoke on a stage to 700 people for about 40minutes and absolutely captivated the audience throughout. I have had a lot of positive feedback since the event, all because of Kellie's presentation, and the way she spoke about her personal experiences. Kellie has a true talent for public speaking, and is a great name to attract people to your event. My thanks also to team at Champions UK who were easy to work with, and always communicated with me promptly." - Rhiannon, Safer Poole Partnership
"It could not have gone better. Kellie was brilliant very warm, open and interesting. She spoke without notes and told her story perfectly. We had a very diverse audience – there were Dentons staff and clients who are allies, LGBT+ staff and clients and several trans* people in the audience – and everyone really enjoyed it. While she was speaking, you could have heard a pin drop. Kellie also stayed and socialised afterwards, and you could see how much it meant to people to be able to talk directly to her. We are very grateful to Kellie for coming and making it such a successful event. Huge thanks to you and Kellie for all your work on this". - Sophie, Dentons
"It was a great evening and Kellie was candid, down to earth and a great speaker for Evolving club. Please thank her enormously on our behalf." - Xavier, The Evolving Club
"It really was an amazing event, you guys and the BRG are amazing, impressive and courageous. Both Kellie and Gareth were so open and honest, we are really priveledged to have had them visit the office and share. Thank you so much." - CMAS
'Well done to the Pride team in bringing Gareth and Kellie to ABZ. Their life stories were so, so thought provoking - huge learning for me . Utterly brilliant. Thanks." - CMAS
"Kellie was amazing, I love her sense of humour. I've already sent some feedback that I received, but here are a few extracts:
As for Kellie, she is just hilarious and such a lovely person – you picked so well as I found the diversity of panel to be brilliant.
Kellie is so honest and open about her past life and how she built up the smoke screen of a completely horrible person (she uses slightly more direct words!) to divert everyone from her struggles with her identity - struggles that very nearly destroyed her and her family.
Kellie is so open and direct and it was great to have a chat after the session :)
Kellie's talk was insightful, challenging and moving – all delivered with candour and humour."
Freddie Cormack, BP
"I wanted to thank Kellie Maloney for the attendance of our event on Friday 7th of June 2019, Ms Maloney is an absolute dream to work with, Her presence at the event was a thrill for all who attended, and it was amazing how completely at ease she makes every feel, she is charming, personable, fantastic conversationalist, very witty and a remarkably clever and brave lady… I think that Kellie actually took it upon herself to make a real point of chatting to everyone at the event and this in itself is a tremendous skill. It was amazing to be helped and guided by yourself as well as an agency, we felt very supported in our booking and recommend Champions Speakers and Kellie Maloney to everyone." - Kelly, Fine Art By Scarlett
"It was a great evening and Kellie was very candid and certainly brought home the need to talk about our personal challenges. Please pass on my thanks."- Zoe, ISS World
"Kellie's presentation was very well received by all of our employees across the 4 UK sites , and I have already received feedback from several employees commenting on Kellie's honesty and openness to discuss what is clearly still a very personal and difficult subject. Some of our employees have described her talk as "Inspirational" and it has certainly achieved the desired effect of raising the awareness of Mental Health and the need to seek help. I would recommend Kellie to others who are trying to raise the awareness of mental health and remove the stigma associated with acknowledging that "it is ok to be not ok." - Nick, Kemira Chemicals
"Thank you so much for speaking with us today, it was truly a great experience. You were very candid and very open with some very painful experiences. It takes a lot of bravery and strength to stand up in front of an audience and be unashamedly yourself. You allowed us to see a tiny part of your life, but what a life and what a story. I personally, can't wait to see the next chapter and I am looking forward to seeing more in your film when it is completed. Your passion is your gift. Thank you for sharing it with us all." - First Advantage
"Kellie was wonderful. Would you please pass on our thanks, I'm getting so much positive feedback from the team. I think a lot of people are quite emotional!" - Karen, RMN
"I just wanted to send an email to pass on our thanks again to Kellie. Her talk was amazing and we are very grateful to her for sparing some time to do this. Her story really is incredible and I am so glad has found some peace within herself at this time." - Daisy, St Mary's University