From joining the company four years ago as a member of the sales team to becoming Vice President of Sales, Cat Mitchell is now a key member of one of the UK's leading after dinner speaker agencies, Champions Speakers.
Extremely experienced at pairing famous faces from the world of sport, entertainment, business and politics with events and brands across the country, Cat has worked alongside some of the UK's most recognisable celebrities. As well as making bookings and attending high-profile events, Cat regularly spends a lot of time out of the office at external meetings with celebrities to understand what they require and ensure they are perfectly matched with the appropriate organisation.
Cat gave us an insight into what an average week looks like for the Vice President of Sales…
Monday 
"A key aspect of my job is meeting with celebrities to make bookings for them, and this is something I really enjoy. Getting out of the office to meet up with some of the biggest names in the country is certainly a perk of the job and recently I was lucky enough to work with the popular comedian Jack Whitehall!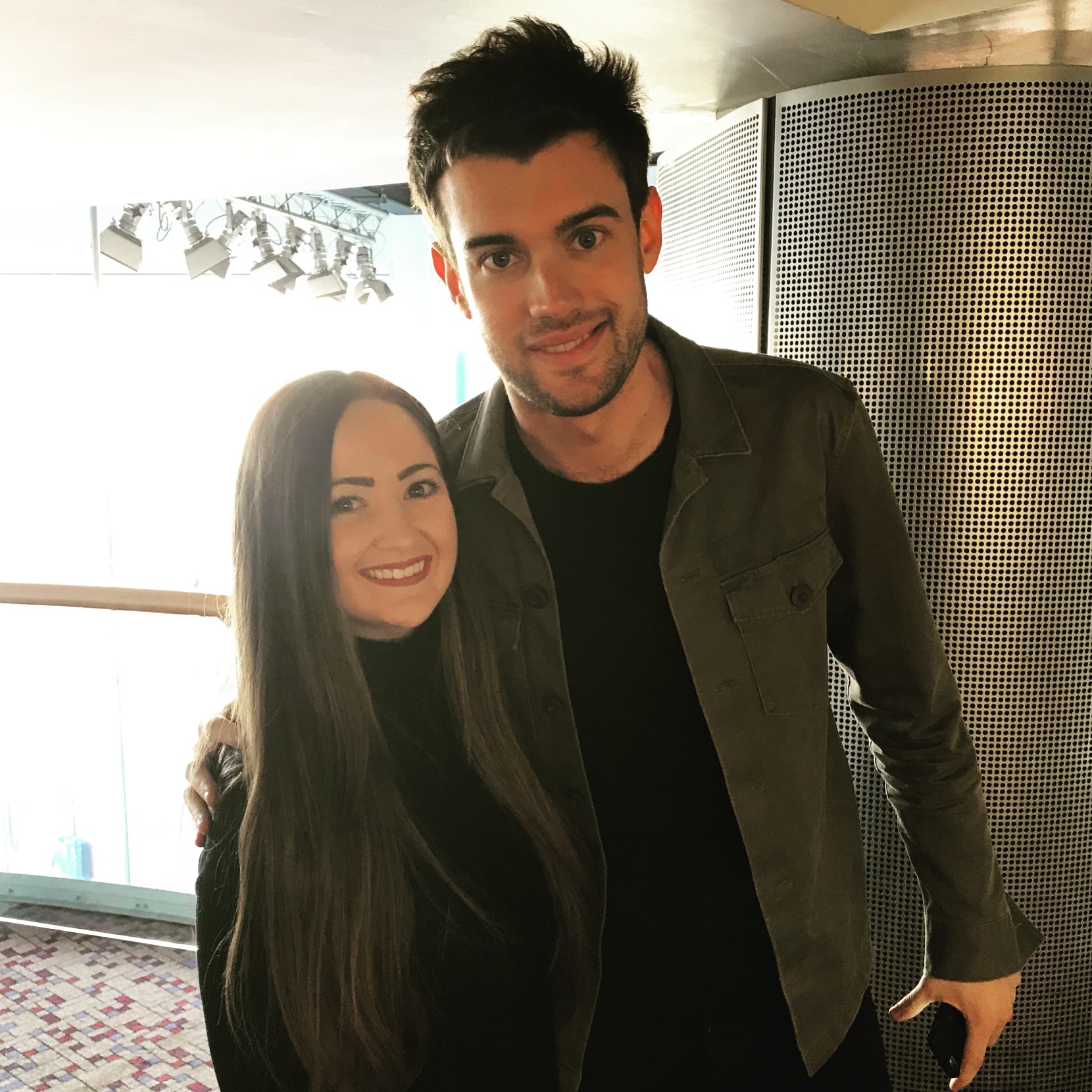 "I'd booked him for a personal appearance with one of the world's biggest phone companies. He performed a comedy set to the company's staff and I went along to make sure everything ran smoothly, and Jack's appearance went down a treat at the event."
Tuesday
"One of my favourite things about my job is being able to travel the country and attend events and shoots where my clients are working. I worked alongside Performance Communications to secure England's 2003 World Cup-winning rugby legends Mike Tindall MBE, Neil Back MBE and Will Greenwood MBE for an endorsement with the company Wolf Run who organise outdoor obstacle courses in the UK. The company discovered that 78% of people don't see their best friends regularly and they booked the guys for their Get the Pack Back Together campaign.
"I was able to visit while the guys took part on a media day for Wolf Run which was great fun to watch, although the weather was really miserable! I had to contend with plenty of mud and rain, which just goes to show it isn't all glamour working with celebrities!"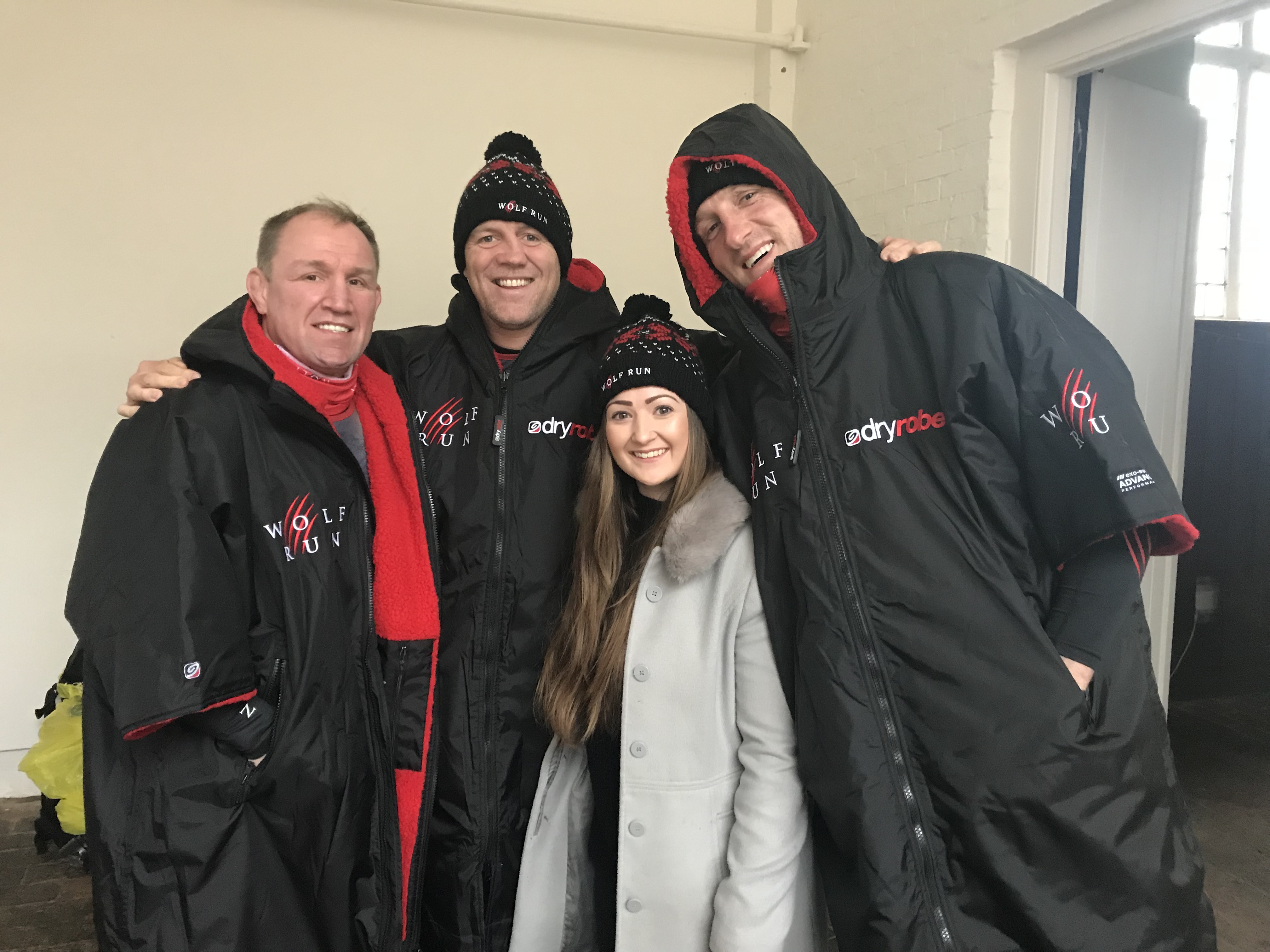 Wednesday
"As well as matching our excellent after dinner speakers with companies for brand work and endorsements, we regularly book celebrities as event hosts or entertainment. Whitbread are a huge organisation that own several high-profile companies including Premier Inn and Beefeater and they required a celebrity host for their annual awards party.
"We needed to make sure we matched them with someone who was going to be a hit and was able to secure comedian John Bishop for the occasion. Extremely professional, John was great to work with and definitely made a positive impact with audiences, especially with his fantastic ad-lib routine while hosting the event. Again, I was there to make sure things ran smoothly and the event was a huge success with 3,500 people in attendance.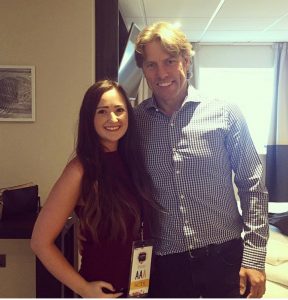 "John was really nice and just as funny as you see on the TV and it was great to work with him. In my line of work, you get used to seeing the stars away from the cameras, and you get to realise that even the most famous people are just normal like the rest of us."
Thursday
"Another day meant another event with a celebrity, today it was with television host Paddy McGuiness. I was able to secure him as the presenter for the annual Costa Coffee awards, a big event on their businesses calendar which was attended by 700 people. I had to make sure that the celebrity that was attending the event was able to deliver what Costa required. I knew that Paddy would be an entertaining and capable choice for this particular event, and he did a fantastic job for the client."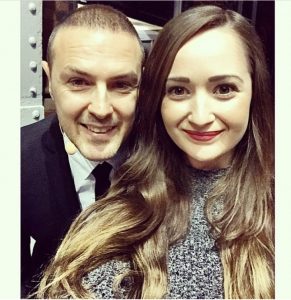 Friday
"Here at Champions, we host and organise many charity events throughout the year, which raises money for Rainbows Hospice for Children and Young People who care for youngsters who are suffering from life-limiting and life-threatening conditions. Over the years, Champions have raised over £3 million for good causes, with £1.9m of this going to Rainbows. It is my job to help invite and confirm the celebrity attendees for these events which have included the likes of William Roache MBE, Scott Mills, and Sinitta. At our annual celebrity charity ball at The Dorchester Hotel in London, I was able to catch-up with the boyband Blue and its always great to see these guys. Our events are always a huge success with plenty of money raised for charity and it's always fun attending these dinners.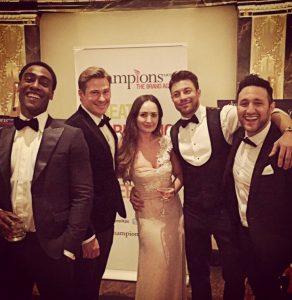 "It feels like only yesterday that I first walked through the doors at Champions and it is a privilege to have worked up to where I am today. The staff incentives and training offered here have helped me progress through the company and I love being part of the Champions family. I'm looking forward to seeing what the future holds!"
For any further information, or to book any of our speakers for your corporate event, function or conference, simply contact the Champions Speakers agency by filling in our online contact form or by calling a booking agent directly on 0207 1010 553.