It has become something of the fashion in recent years to make the move stateside at the end of a player's footballing career. When David Beckham joined LA Galaxy back in 2008, he paved the way for hordes of European stars to play out their career swansong across the pond.
For two of the biggest names in English football of the last decade, their eighteen months in Major League Soccer has just came to an end. Steven Gerrard and Frank Lampard have just announced their spells at LA Galaxy (Gerrard) and New York City (Lampard) are over and now pondering the next step in their careers. However, they are not the first British stars to decide to experience football in a different country. With fascinating experiences of adapting their game to different countries, we run through five former professional footballers and current Champions after dinner speakers who played abroad.
Chris Waddle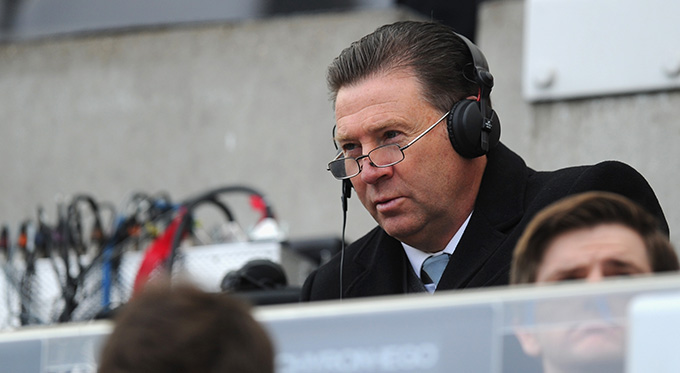 One of the most successful British exports former Newcastle and Tottenham winger Chris Waddle made a move which at the time seemed very unusual. Hoping across the channel Waddle signed for French side Olympique de Marseille. This decision was soon justified with Chris helping the side win the French Championship five times. Waddle made over 100 appearances for the team based in the south of France before returning to England with Sheffield Wednesday. Waddle once described his time with the club as 'unbelievable' and is happy to relive these experiences for audiences as a footballer speaker.
He has admitted it took him time to settle when he first arrived but with hard work and determination managed to overcome this and make a success of his bold move. His fascinating anecdotes and extensive footballing knowledge make him a great option for all type of events. The qualities Chris possessed to make his move abroad a success are transferable to all aspects of life not just the sporting world, making him the ideal person for any corporate or sociable function. A well-known face to all football fans Waddle's blend of experience and engaging personality means he is a successful speaker whatever he attends.
John Aldridge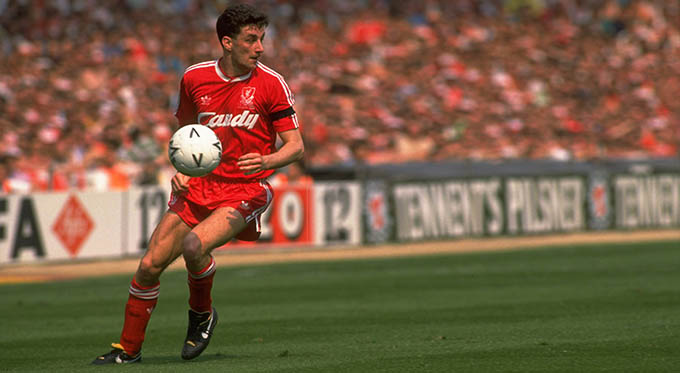 Best known for his spell with Liverpool in the late 80's, John Aldridge became the first ever foreign player to sign for Spanish team Real Sociedad in 1989.  Scoring 40 times in 75 games John was a huge success in the short time he stayed in the Basque region of Spain. Despite his success on the pitch John did face a bit of a culture shock in Spain. Some sections of the crowd showed discontent due to him not being from the Basque region.
This meant it was difficult for John to adapt to his new surroundings, his positive performances on the pitch despite the unpleasant behaviour he experienced from some sections of the supporters, shows testament to John's character. This makes him the perfect person to give talks about how to deal with difficult situations in all aspects of life. Despite the troubles he faced, overall John thoroughly enjoyed his time in Spain and received a hero's welcome when he returned to watch a game recently. John has a wealth of stories to share with his audience about his experiences playing abroad as well as his career as a whole. Covering topics such as teamwork, leadership and maximising performance John is an ideal football speaker for any event or function.
Rodney Marsh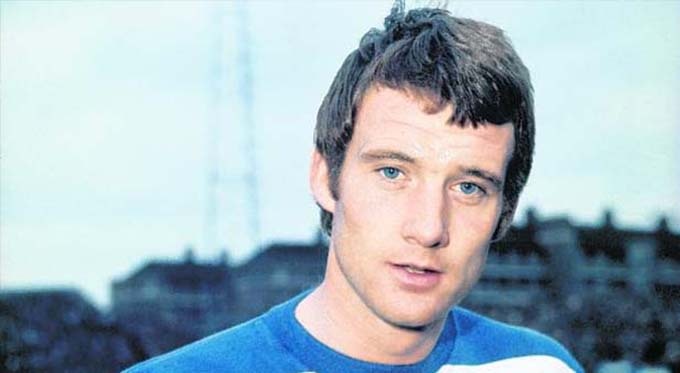 One of the first players to make the move to the USA was former Manchester City forward Rodney Marsh. Tampa Bay Rowdies sealed his signature in 1976 and he spent three years at the club making 94 appearances and scoring 48 goals. Rodney was one of the divisions star players, helping the team to the Soccer Bowl final twice and being named in team of the year every season he was at the club. Rodney was adored by the Rowdies supporters even being compared to Pele by some sections of the fans. Rodney also had a small spell with the Rowdies indoor team before his retirement.
Not only did Rodney play football in the United States he also coached, managing the Rowdies as well as Carolina Lightnin and New York United. Rodney is in the perfect position to compare the lifestyle of a footballer in Britain and in the United States having experienced the game in both. He can offer a unique perspective on the state of the game in the USA before the big money franchises came into play. Having coached in the USA for six years, Rodney has numerous anecdotes about how football differs in the states.
Vastly experienced and knowledgeable about the game Rodney often provides his views on national radio and television showing how his expertise is well respected in sporting circles.
Roy Carroll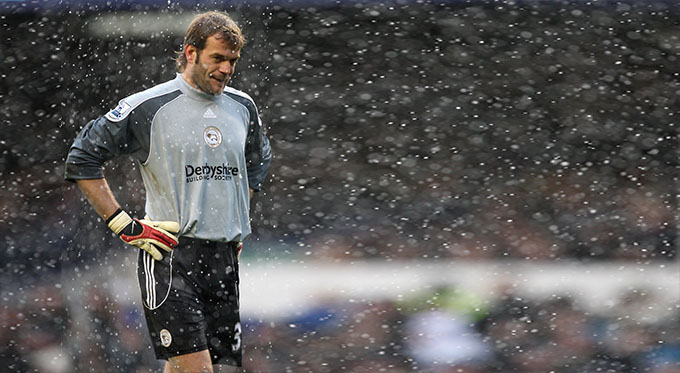 Former Manchester United goalkeeper Roy Carroll is quite the journeyman, currently at his 11th professional club, Roy has played in Denmark, and Greece in his two-decade long career. Carroll's first venture away from the UK happened in 2009 when he signed a three-year deal at Danish side Odense Boldklub. He made a good start for the club keeping a clean sheet on his debut and being named goalkeeper of the year in his first season at the club. After this spell Roy had a short spell back in England before representing Greek sides OFI Crete and Olympiacos.
Carroll made a name for himself in Greece with several stunning performances both in domestic and European competition for Olympiacos. In the past, Roy has described his move to Greece as a fresh start after a turbulent few years at English clubs. He swiftly became a fan favourite and Roy has many fond memories of his time abroad and is happy to share his experiences at a variety of events and functions. When Roy first went abroad he has previously admitted that his career was at a cross roads.
Rebuilding his good form and by taking a risk by moving to a league he had no knowledge of demonstrates the strength of character Roy has. These abilities make Roy a perfect choice for motivational speaking. Whatever the situation, the way in which Roy kick-started his career can be admired and applied to all scenarios.
Gary Lineker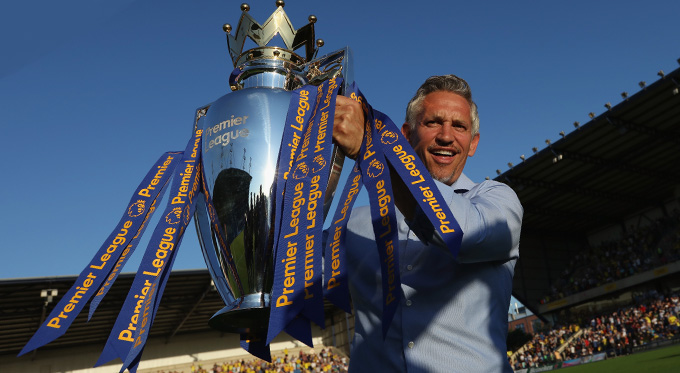 England goal scoring hero and current Match of the Day presenter Gary Lineker is one of the most well-known British faces who made the move abroad. He played for perhaps the biggest club on the planet as well as one of the most obscure. After a highly successful career in England with Leicester and Everton Gary made the move to Barcelona for £2.8M in 1986 and linked up with future England boss Terry Venables.
His spell the Nou Camp was extremely successful, scoring 42 goals in 103 league games including a famous hat trick against arch rivals Real Madrid. His spell in Spain also brought silverware winning the Copa Del Rey in 1988 and the European Cup Winners Cup in 1989. By the time Gary left Barcelona for Tottenham in the summer of 1989 he was the highest scoring British player in the Spanish leagues history.  During his time at the club he worked under legendary Dutch manager Johan Cruyff as well of being teammates with Ronald Koeman, Michael Laudrup and Mark Hughes.
Having been coached and played alongside some of the greatest names in the game has given Gary a superb insight into the sport as well as some fascinating stories about his time playing for one of the worlds' biggest clubs. For the final couple of years of his career Gary plied his trade in Japan with Nagoya Grampus Eight. Gary scored 9 goals in 24 appearances for the club and embraced a whole new culture in Japan, learning the language and immersing himself in Japanese customs.
Gary's spells in both Spain and Japan have left him with a fantastic insight to how the game is played in different countries and it is fascinating to listen to him recount these experiences as a football speaker. Gary is well known and respected by all football fans and is one of the most popular faces in football broadcasting. This means he is the perfect after dinner football speaker for all events and conferences.
The lure of playing football abroad has always existed for footballers, but perhaps over time the motivation as to why has changed. In the past exploring a new culture in a country with a better climate that the UK would have been the draw for players. Nowadays with greater financial rewards on offer players are seeking these moves abroad even more.
And with Steven Gerrard and Frank Lampard now departing the USA you can be sure it won't be too long before another familiar face from the English game makes the lucrative move to America or beyond. Whatever the reason, listening to a former professional's tales of experiencing the beautiful game from a different country is fascinating.
To book somebody from our roster of football speakers, simply contact the Champions Speakers agency by filling in our online contact form or by calling a booking agent directly on 0207 1010 553.