Everything You Need to Know About SAS: Who Dares Wins 2020
The fifth series of SAS: Who Dares Wins aired on Sunday 5th January 2020 on Channel 4. Episode one brought together contestants from various backgrounds including a former convict, a drag queen and an ex-Olympian. Feeding back information to Ant Middleton and his trusty team was Jay Morton (a mole) who spent ten years in the SAS before leaving his post last year. Jay will join Jason Fox, Mark Billingham and Ollie Ollerton as a course consultant in the Directing Staff (DS) after six days feeding the team with insider information on the new recruits if he can keep his cover.
After a brutal introduction to life as an SAS recruit, it's the moment of truth for number 18.@antmiddleton#SASWhoDaresWins pic.twitter.com/AXVUzp79M4

— Channel 4 (@Channel4) 5 January 2020
25 men and women embarked on the first set of gruelling tasks led by ex-special forces agent, Ant Middleton. To kick things off, recruits were required to jump from moving speedboat into the freezing Atlantic ocean before swimming to a remote Scottish island. There was no time to rest as they arrived either, as the hopefuls stripped down to their underwear to make the 5KM commute to the place they will call base. With no home comforts and a lack of food, recruits had nowhere to hide, and episode one promptly brought our three first dropouts.
Here is the full list of this year's contestants:
The female recruits:
Kirsty (32) is a business consultant from London.
Carla (40) is a business development manager from London.
Bethany (27) is an art teacher from Cornwall.
Elouise (26) is a solicitor from Cornwall and is also Bethany's younger sister.
Kim (32) is a fitness trainer from London.
Nicola (40) is a civil servant from Taunton.
Carmen (40) is a train driver from Liverpool.
Donna (36) works in private security and hails from Essex.
Ellie (29) is a part-time stunt performer and part-time support worker from Birmingham.
Kirsty (32) is a work planner for a water company and is from Trowbridge.
Shakiba (26) is a PhD student from Southampton.
Sybille (32) is a nutritional advisor from Nottinghamshire.
The male recruits:
Mark (31) is a marketing manager and drag queen from London.
Jerome (29) is a personal trainer from North London
Pavandeep (31) is a trainee ophthalmic surgeon from Slough.
Owen (42) is a postman from South Shields.
Myles (21) is a student from London.
Amos (32) is a pathology technician from London - Kicked Out After Run in Episode 1
Amman (25) hails from Macclesfield.
Christopher (30) is a weight-loss practitioner from London.
James (30) is an estate agent director from Leeds.
Korey (32) is a builder from Plymouth - Kicked Out After Run in Episode 1
Chris B
Oliver (31) is a painter and decorator from Swansea.
The Mole
Jay Morton served the SAS for 10 years before retiring in 2018. Jay spoke about his experience on the show so far:
"I had semi warmed to a few of the recruits and knew that they were strong enough, mentally and physically to be there at the end, but I have been a Special Forces Operator for 10 years, I know how to flick back into that role regardless of whether I liked that person or had built some kind of relationship. Ultimately we the DS are there to test these recruits in every way possible and not to be their friends."
The Presenting Team
Ant Middleton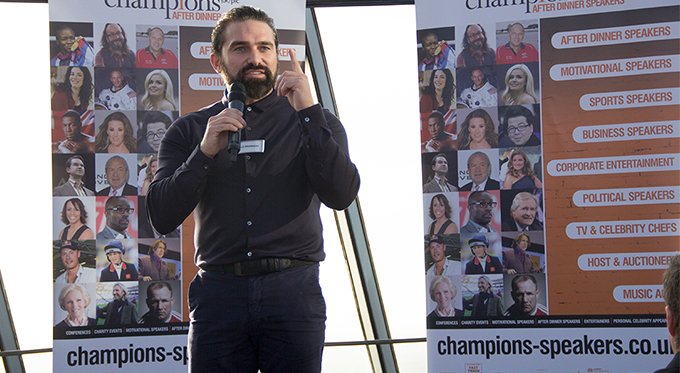 Aside from being the hard-nosed Chief Instructor on SAS: Who Dares Wins, Ant Middleton has experienced an eventful career, both in the special forces and in the world of exploration. After serving in the British army, Ant joined the royal marines where he won the King's Badge before joining the Special Boat Service. There he served for four years as a sniper and point man. Since leaving the military and entering life on the TV screen, Ant has co-authored SAS: Who Dares Wins: Leadership Secrets from the Special Forces with his fellow presenters and his autobiography First Man In: Leading from the Front which became a Sunday Times' bestseller in 2018. He also climbed Mount Everest in 2018, recording his journey for Channel 4. While there he was caught in a storm that he described as "the most horrific thing I've ever witnessed in my life".
Jason Fox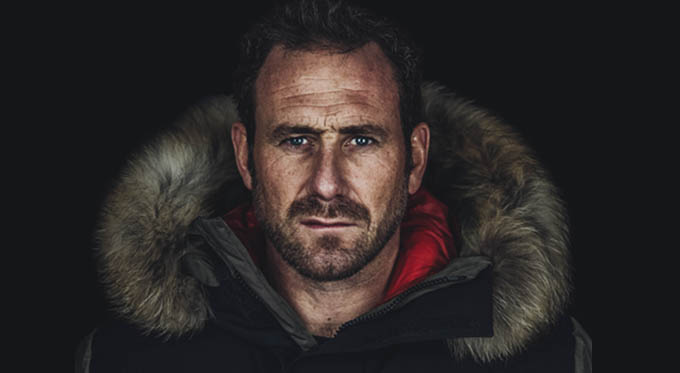 Jason Fox is one of Ant Middleton's trusted aides. A former Royal Marine Commando who has tested himself in the most gruelling conditions on earth, Jason spent 20 years in the British Special Forces. It is with this weighty experience that allows him to offer incredible insight into high-pressure situations, leadership and teamwork. After enhancing his profile on SAS: Who Dares Wins, Jason Fox has also presented hit Netflix docu-series Inside The Real Narcos in 2018.
Matthew 'Ollie' Ollerton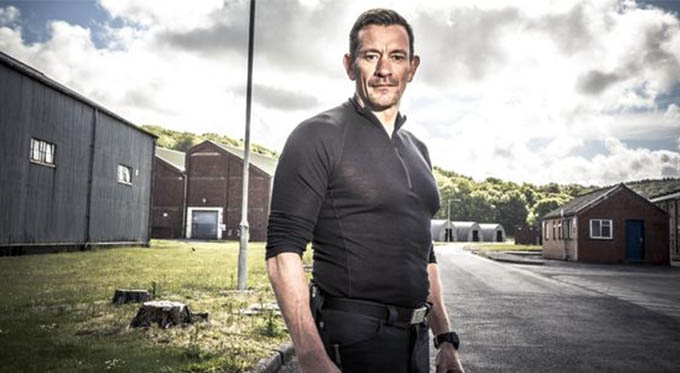 Ollie Ollerton, real name Matthew Ollerton has been refreshingly honesty since making his name on SAS: Who Dares Wins. Using his platform to open up on alcoholism and depression, Ollie has helped countless military veterans access support. After turning to drink following an illustrious career in the Royal Marines and Special Boat Service, the 48-year-old partnered with Vauxhall to share advice on how to "keep calm and carry on" when mentally and physically challenged. This military tough guy opening up on trauma, as well as danger-seeking, has helped build a support network for veterans.
Mark 'Billy' Billingham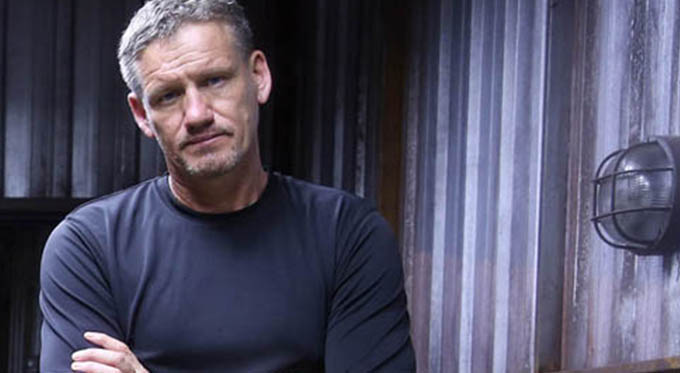 Mark 'Billy' Billingham held several roles in the SAS over the course of his career, including Patrol Commander and Mountain Troop Specialist. He led hostage rescues at the highest level in war zones in Afghanistan and Iraq. Since leaving the military life behind, Billy has worked as a bodyguard and has protected celebrities such as Angelina Jolie, Kate Moss and Russell Crowe. Billy returns for series five of SAS: Who Dares Wins where his expertise is vital to Ant Middleton's DS team.
Here's how Twitter reacted to Episode 1:
We're coming ??#SBSByStrengthAndGuile#SASWhoDaresWins pic.twitter.com/PR8qBYygJm

— Jason Fox (@jason_carl_fox) 5 January 2020
.@antmiddleton there, pulling absolutely no punches whatsoever…#SASWhoDaresWins pic.twitter.com/P6jyPJTNQp

— Channel 4 (@Channel4) 5 January 2020
Catch up with SAS : who dares wins and literally it's so sad seeing them getting so emotional but their mental strength is amazing

— Chloè (@_chlosmith) 8 January 2020
At Least try and blend in no4 aka mole..... Lifting that barrel like it's simba in lion King whilst the others look like there waiting for a uber holding a wedge keebab after a few shandys #SASWhoDaresWins pic.twitter.com/nk5e9uJznu

— Nikw13 (@Nikw131) 5 January 2020
THE UNDERWAY ??
A means of boarding a vessel whilst underway and at speed.
??????????
What a buzz this was to do with the team! It's been a while!@channel4 @antmiddleton
@billingham22b @ollie_ollerton #saswhodareswins pic.twitter.com/iLTVSHrpn2

— OLLIE OLLERTON (@ollie_ollerton) 5 January 2020
The mole is out of his hole! Welcome to the team @jay_morton_ ???#SASWhoDaresWins pic.twitter.com/sBCoZxxKI9

— Jason Fox (@jason_carl_fox) 5 January 2020
Number 4 every time he goes into the interrogation room #SASWhoDaresWins pic.twitter.com/e4V5fLv4lv

— Sam Davis (@lilmandavis4) 5 January 2020
Literally snaffling Jaffa Cakes, watch #SASWhoDaresWins like yeah, go on then, I could do that. pic.twitter.com/0KPlfn2XKw

— Hope Redmond (@hopeyred) 5 January 2020
You must be able to trust your team ?? #SASWhoDaresWins pic.twitter.com/8cKr6P5HlP
— Jason Fox (@jason_carl_fox) 5 January 2020
Wonderful to watch the new series of #SASWhoDaresWins tonight. Well done to all of the recruits! It looks tough, can't wait to see who pulls through. Hoping 18 wins that battle with himself. ??? pic.twitter.com/2hMWionGC5

— Jeff Brazier (@JeffBrazier) 5 January 2020
Not often you see @jason_carl_fox caught off guard, but here we are ?#SASWhoDaresWins pic.twitter.com/pG3vizgRJu

— Channel 4 (@Channel4) 5 January 2020
Book a Motivational Speaker from SAS: Who Dares Wins 
We offer a wide range of military speakers, including the SAS: Who Dares Wins presenters, each leading experts on leadership and teamwork. To book, contact us by filling in our online contact form or by calling a booking agent directly on 0207 1010 553.