7 Mental Health Awareness Campaigns and The One That Backfired
It is Mental Health Awareness Week this week, which serves as a much-needed opportunity for individuals, organisations and businesses alike to unite for a common cause. Increasing awareness of mental illness is crucial to ending the stigma and finding solutions that work for ordinary people suffering from mental health problems. Below is a list of 7 unique and powerful campaigns that individuals and businesses alike have embarked on, in pursuit of changing perceptions of mental health. And one that was widely condemned.
Angel Hemmings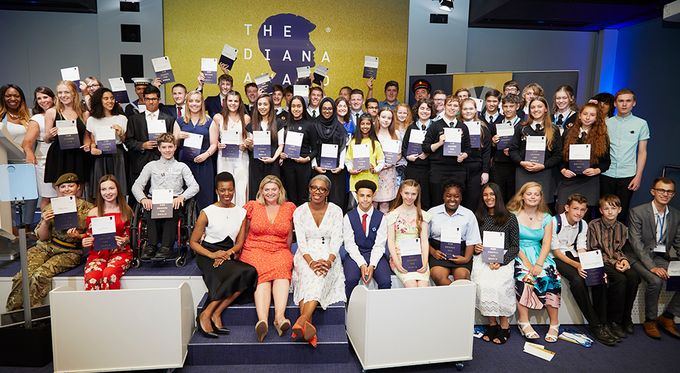 After the headteacher of Angel's secondary school committed suicide in 2014, she set out on a mission to spread awareness of the devastating effects of mental illness. She led a team of 7 students who earned a grant from the London Mayor's Office to run the first mental health conference in the country. The conference proved hugely successful and it outlined plans to improve the mental health of young people in the future.
By starting an app called Speak Out, spearheading the SOS: Stamp Out Stigma campaign and highlighting mental health services around the UK, Angel has become one of the foremost change-makers in the country. In 2018 she was awarded the Diana Award for her work on mental health awareness.
Media Personalities Share Their Own Experiences with the BBC
"I was hearing voices, as clear as a bell in my head. If that voice had told me to jump in the Thames, I'd have jumped in the Thames. The next thing I remember is waking up in a locked room surrounded by psychiatric patients,"
These were the words of actor and mental health ambassador, David Harewood, in a recent BBC interview. In 2017, he released a tweet that revealed to the world a life that he'd previously put behind him. 35,000 retweets later, it started a major conversation and David became a high-profile advocate in mental health awareness.
In his latest efforts to raise awareness, David has teamed up with the BBC, and other famous faces. He joins former Press Secretary for the Labour Party, Alistair Campbell, Great British Bake Off winner, Nadiya Hussain, Little Mix star, Jesy Nelson and more for a refreshingly honest series, that uncovers their respective experiences with panic attacks, depression, psychosis and bereavement. Covering a number of issues that so many face today, the authentic series will be broadcast live this month, and kicked off on 15 May with Nadiya: Anxiety and Me on BBC 1.
LadBible
The impact that LadBible has on men around the world is undeniable. With 2.14 million followers on Twitter, they have taken their responsibility in promoting mental health very seriously.
As men account for three-quarters of UK suicides, making it the biggest killer of men under 45 in the UK, LadBible has played a key role in mental health awareness. Their U OK M8? campaign brought an honest discussion about mental health reaching millions of digital users around the world.
Mental Health Minute
2018 saw radio stations all around the UK come together to broadcast #MentalHealthMinute. Bringing together influential celebrities and mental health speakers including Dame Judi Dench, Dame Jessica Ennis-Hill, Lady Gaga and David Harewood, as well as Prince Harry and The Duke of Cambridge, the historic message had a huge impact in raising awareness of mental health. 2019 saw the return of Mental Health Minute with 300+ radio stations once again presenting an important message. This year, sharing the message was Alesha Dixon, Jameela Jamil, Stephen Fry, Katy Perry and Prince William.
Professor Green
Over the past three years, Professor Green has been praised for his role in speaking up about mental health. Central to the fight to raise awareness and ultimately save lives, Professor Green has opened up on mental health in documentaries for the BBC and Channel 4.
His open and honest words, both on social media and television have tapped into his personal journey. BBC Three's documentary, Professor Green: Suicide and Me saw him speak about his father's suicide, speaking to close family and friends about the events in detail for the first time. This year, he returned to discuss his own mental health battle on BBC iPlayer show, HARDtalk, helping to break taboos around mental health. He has also headed up conferences for the likes of Wired UK, where he spoke candidly on Why We Need to Talk More About Mental Health.
#RealConvo
Working together with Instagram, the American Foundation for Suicide Prevention has launched a platform for people to share personal experiences and open up on their struggles. Using videos from activists, influencers, entrepreneurs and celebrities, they are aiming to make the subject less taboo.
Your mental health is just as important as physical health. Let's have a #RealConvo about it.

?: Laura Jones
@laurajaneillustrations pic.twitter.com/845GwT4G3b

— American Foundation for Suicide Prevention (@afspnational) 14 May 2019
Alongside their Instagram campaign they will be hosting an online Twitter chat on 22 May 2019 at 16:00 GMT, entitled "How to Have a #RealConvo About Mental Health." which will be co-hosted by the National Suicide Prevention Lifeline, the JED Foundation, Active Minds, Born This Way Foundation, Mental Health America, and the Crisis Text Line.
Eddie Brown
Eddie Brown was a victim of sexual abuse and of archaic medical treatments for most of his life. At the age of 23, Eddie attempted to take his own life. He was taken to the hospital to have his stomach pumped, and then taken to a psychiatric ward that was ill-equipped to deal with patients. 52 years later, at the age of 75, Eddie runs a stall for mental health charity BowHaven and has raised £5000 over five years. In an interview with Roman Road, Brown said of mental health awareness: 'It's getting better very slowly. It takes a lot to change people's minds.'
https://romanroadlondon.com/mental-health-eddie-brown-st-clements-shock-therapy-archaic-medical-treatments/
And The One That Backfired...
In May 2019, ahead of Mental Health Awareness Week, Burger King released their 'Real Meals' range under the hashtag #feelyourway. Spoofing Mcdonalds' famous Happy Meals, the campaign was unleashed to start a conversation centring around mental health and show that it is OK to feel the way you feel. Teaming up with Mental Health America, their real meals include a 'Pissed Meal', 'Yaaas Meal', 'DGAF Meal', 'Salty Meal' and 'Blue Meal'.
Though the campaign has created the intended conversation, it has faced backlash for being more of a poke at Mcdonalds, and a potential viral marketing campaign than a true attempt to raise awareness. Critics have hit out stating that they have not provided information and advice when talking on the subject, while others have praised its ingenuity in capturing the imagination and reaching out to the people it was intended for. In general though, the opinion is that Burger King missed the mark
If you or someone you love is exhibiting extreme symptoms of negative mood, erratic behaviour and low self-care, then find professional care immediately. For more information, please contact a mental health charity like Mind at 0300 123 3393.