THE BEST LIGHT-HEAVYWEIGHT BOXER IN BRITAIN BY 1979 AND A YEAR LATER WAS CONTENDING FOR THE WORLD TITLE
Image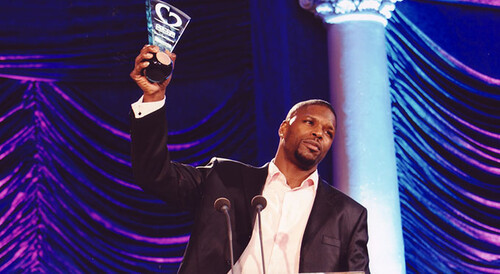 Image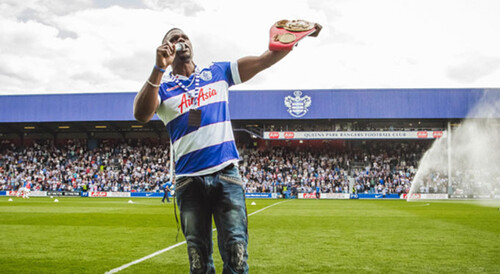 Homeless at 15, drugs & alcohol became an intricate part of his life, two children, by 21 and on the road to imprisonment after a life of criminal activity, Mark decided to make a drastic U-turn, he began a late start in the sport of boxing which is considered one of the toughest sports in the world.
He trained hard with focus and discipline and after a short and successful amateur career with one loss in nine fights beating some of Britain's best amateurs in the process he turned professional with Hall of Fame Promoter, Frank Warren in 1993. By 1997 he had become number one light-heavyweight in Britain and World Boxing Organisation (WBO) number one contender in the world by 1998 which earned him a shot at the world title. A terrible knee injury in 2000 ended a promising career with 19 wins one loss 15 Knockouts.
In 2006 he suffered another tragedy, his 15-year-old son, a talented footballer on the books with Queens Park Rangers was stabbed in the heart outside his school gates trying to peaceably break up a fight. Kiyan's murder marked the beginning of a journey which began with him having to defeat anger and revenge, two of his toughest life opponents.
He came out victorious, by using forgiveness and a commitment to use Kiyan's legacy to inspire, challenge and educate the youth embroiled in the downward spiral of urban violence. The Kiyan Prince foundation gives them a sense of purpose and direction in life.
It is a project that has seen Dr Mark Prince collaborate with ITV to create a powerful documentary called Put the Knives and Guns Down screened on ITV London Tonight Special. Dr Mark Prince was on the panel for The News of The World's Save Our Streets campaign and also a guest speaker at NBCPA National Black Crown Prosecutors Association Annual Conference, National Governor Prison Association Annual Conference. Speaker at Metropolitan Police Operation Trident Program.
Contact the Champions Speakers agency to book Mark Prince for your event today. Simply call a booking agent on 0207 1010 553 or email us at agent@championsukplc.com for a free quote.
When he's at corporate events, Mark is known to discuss the following topics:
Light-Heavyweight Boxing
The Kiyan Prince Foundation
Education & Youth
Mental Resilience
Discipline
Drive & Determination
Philanthropy
 "Mark visited my school to work with my pupils during July 2015. My school for pupils with Learning Difficulties and Behaviour & Social Needs is situated in Hull, Mark committed to travelling all the way from London to Hull to work with and inspire my pupils. Mark facilitated a fitness and well-being session with my pupils supported by a key work mentoring session in the afternoon getting the pupils to reflect on their pasts, present and futures. My pupils were truly engaged with Mark and his life story, he has an ability to connect with all young people regardless of background, gender, colour or faith. The passion and drive he has for his work and to contribute positively to our vulnerable young people is amazing, Mark and the KPF show real outcomes and positive impact with the most hardest and disengaged young people. I will be working closely with Mark for many years to come and would strongly recommend Mark and the Kiyan Prince Foundation to anyone who works with disaffected young people and adults. Funders, Local Authorities and Government should all prioritise funding and policy focus on engaging with charities such as the KPF, Mark is a sector leader in this type of intervention. Mark is a real friend of our school and pupils and we have continued the momentum from Mark's visit showing great outcomes for our young people."

Kevain Parsons, Headteacher 

"My name is Miss Maxine Dyer I was employed at Park View School (formerly known as Park View Academy) from April 2003-August 2016; over the years I held several positions, including the following: Student Support Centre Manager; Social Emotional and Behavioural Development Coordinator; Safeguarding Officer as well as Emotional Wellbeing Coordinator."

"I first saw Mark Prince on the TV being interviewed about Kiyan's murder. He said that he "hoped the young man who murdered Kiyan would one day work for The Kiyan Prince foundation".  I remember standing in my living room crying as I listened; I was struck by Mark's Christ like nature, strength of character, humility, meekness, forgiveness, compassion and genuine love for young people.  I was reminded of Romans 8:28 "And we know that all things work together for good to them that love God, to them who are called according to his purpose."

Mark was involved in various projects and interventions from 2007-2012 at Park View School, including the following: 

Motivational & inspirational assemblies for Years 7 through 11 (11-16 year olds).
Boxing projects during term time as well as school holidays.
1-1 as well as group mentoring.
Kasey Gordon Film Project.

On the 20th January 2011 student Kasey Gordon was murdered in a knife attack just outside Park View School; Mark worked three days per week mainly with Year 11 students in preparation for their GCSE's as well as supporting them during Kasey's murder trial.

Our students found it easy to relate to Mark and they appreciated his openness and honesty. They were touched by his loving and forgiving nature despite his own loss. They also deeply respected him and knowing that he genuinely cared about them enabled them to open up to him.

Mark worked with some of our most vulnerable students, many of whom were at risk of exclusion and were known to the police and youth offending service; Mark motivated and inspired them to reach their full potential, striving for success in education and sport instead of a life of crime.

Maxine Dyer