Why Use An Agency When Working With An Influencer?
There is no doubting the power that social media has in 2017. In just a few years it has rapidly became one of the most effective marketing tools around and is the perfect platform to grow a brand or individual's profile. The statistics speak for themselves, YouTube now has over one billion active users each month, 31% of internet purchases are influenced by blogs and influencer marketing is the fastest growing customer acquisition method available.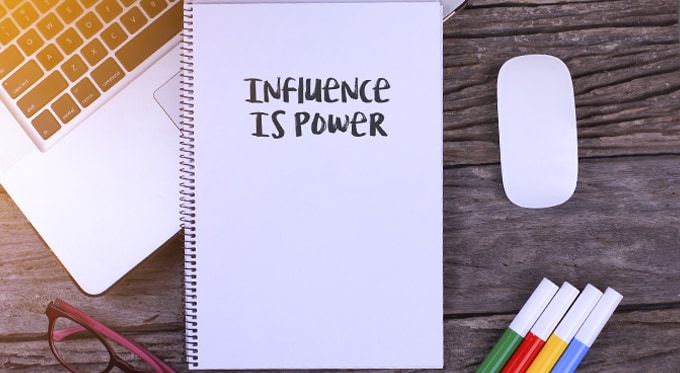 With a whole host of influencers available in a range of categories, all businesses can take advantage of these influential people when it comes to promoting their brand. However, with so many influencers out there it can be difficult to know who to use to most effectively communicate your business.
This is where an influencer agency can help, with years of expertise in the area they can ensure that both brands and influencers benefit from social media marketing. Below are some of the key reasons why using an agency can be beneficial.
Experience
Even if your brand already has a strong social media presence getting an experienced agency on board can only be a positive move. Regularly working in the world of social media alongside influencers and influential people, an agency knows what works and what doesn't meaning that you will be able to see results quicker.
As well as this, agencies employ creative thinkers who can help you stay competitive on social media by coming up with new innovative ideas that can give your brand the edge when working with influencers.
A personal touch
Another plus point about using an agency when working with an influencer is that they can offer a personal touch. Realising that all brands and businesses are different they will work alongside you to make sure your exact requirements are met and you achieve what you want to by using an influencer.
All influencers are suited to different areas and whether it is fashion, beauty, lifestyle or any other category an agency can make sure you are matched with an influencer who perfectly suits your brand. This way you can be sure that your product is reaching the right people, so getting the partnership with an influencer right is absolutely crucial for the success of your business.
Help raise your profile
Whether an established brand or new to the world of business, using an agency when working with an influencer can really help to boost your profile. As well as partnering you with an appropriate influencer to help promote your brand, an agency can also provide invaluable advice and guidance when it comes to making a name for yourself.