The Ultimate Guide To Running Your Own Charity Auction
Here at the Champions Speakers agency, we have years of experience when it comes to matching the perfect celebrity to an event. Today we wanted to give you an insight into the logistics that go into running a charity auction and how to create an event that will raise huge amounts of money for your chosen charity. Prepare yourself for these Champions top tips, and remember to view our celebrity auctioneers to add some fun to your event.
Running a Charity Auction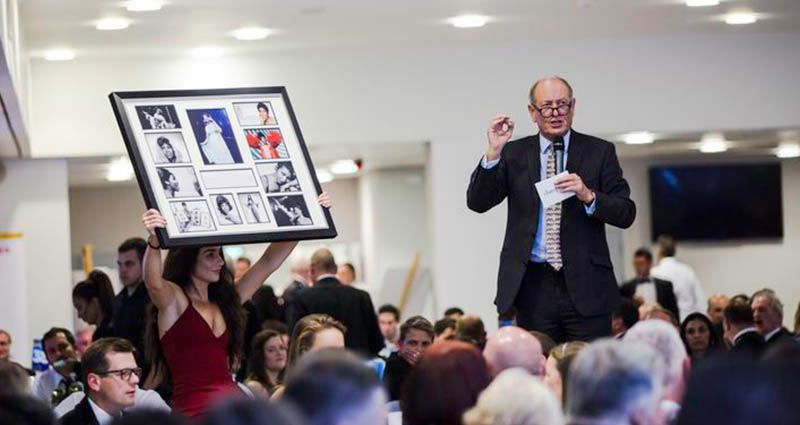 Do Create An In-depth Auction Guide
The first and most important step to running any successful auction really comes with the creation of auction documentation. Creating a guide that contains the lots at the auction can boost sales at the event, mainly because people will be viewing the guide as they arrive prior to the auction commencing. The auction guide should include photographs and a detailed description of each item; usually, you would also include a guide price but at a charity auction, we recommend leaving that detail out.
It is also a good idea to do any research on the item's history to see if it has any interesting stories that might lead to more attention to the product. Quite often you'll notice auctioneers love a good story because the crowd will always connect with it, which could potentially raise more money for the charity.
Don't Over Schedule
More lots = more money? Wrong. Give each lot a set amount of time as this will ensure you make it through all of the items for sale and don't end up with too many lots that never see the audience. If you have items which don't sell or are leftover, sell some of the products on eBay or through an auction style website. You could also arrange for the smaller lots to be sold at a separate auction earlier in the day or on another day altogether.
Expensive or priceless?
A question you should ask yourself when constructing the list of items that you want to sell at your auction is-  is the item in question expensive or priceless? At a charity auction, you really want to raise the largest possible amount of money, so that signed football from Sir Alex Ferguson is priceless! An interesting table on the other hand.. well, it might be expensive but will the crowd love it?
Do advertise before the event
Prior to the event if you have any interesting items, like a signed helmet from F1 superstar Mark Webber, then blast it over social media prior to the event. Not only will it attract more people, but you might end up having a few celebrities appear at the event too.
Reach out to celebrity management agencies
If Leonardo Decaprio is coming to a charity auction, you can be sure that the press will be coming with all of their friends! Engaging with the media and celebrity management agencies can make or break your event. Basically, getting more exposure will mean raising more money for charity!
Don't forget the nibbles and champagne
After all that planning, sometimes you can forget the very basic things, like lobster and champagne. If you make a charity auction classy and make the guests feel like they are VIP's, you would be surprised how relaxed the atmosphere can become. By creating a nice, relaxed atmosphere, people are usually more likely to spend more money.
Do find yourself a famous auctioneer
Instead of getting anyone, why don't you get a serious auctioneer? Perhaps someone who is well versed in the auction industry like Charles Hanson or Charlie Ross? On the other hand, any celebrity can add a unique twist to your charity auction and bring it to another level. We have a large range of famous auctioneers here at Champions.
Do make it as glamorous as possible
If you are selling some of the most priceless items in the world then you should really consider making the event a black-tie do as this will attract a great crowd with big wallets. It also makes the event unforgettable, which could mean future charity auctions welcome back the same guest list.
Don't put a value on something
One of the oldest rules when it comes to throwing an auction is that each lot should have a guide price. Well, this is a charity auction and we don't need guide prices, so if you see any documentation with a guide price - throw it in the bin. Charity auctions are about raising money, people don't mind all that much about guide prices.
Do make the venue interesting, but not daunting
Remember, fancy decorations are great but don't forget about the lighting; this is one of the MOST important things when you are running an auction. Take a step back and think about it, are you going to bid on something if you can't see what it is? Make sure the stage lighting is clear and the lot for sale can be seen from every corner of the auction room. If you feel that people can't see very well then consider additional screens that showcase the product and ensure maximum spotlight of the product at all times.
Can you hear at the back?
One of the most important parts to an auction is the selling. If the people at the back can't hear what is being said, how are they supposed to bid? We recommend installing a good sound system so that everyone can hear and also include a running tally on a screen so that people with hearing impairments can still take part in the event.
Create a positive end to the evening
With any auction, there is a fine art to balancing the order in which items are listed to achieve a positive vibe throughout the event. You wouldn't want your most expensive lot to sell straight away and you certainly wouldn't want to sell it at the end. Building up to the more interesting lots creates a great atmosphere and any celebrity auctioneer can drive up the price even more.
Highlight the charities that are being supported
One of the most important points to this entire article. Highlighting the charities that you are supporting will add a certain level of credibility to your event and make people feel a little easier when it comes to parting with their money. Perhaps mention a story or have a short presentation before and after the event to ensure people are told how the money will be used.
Mix up your auction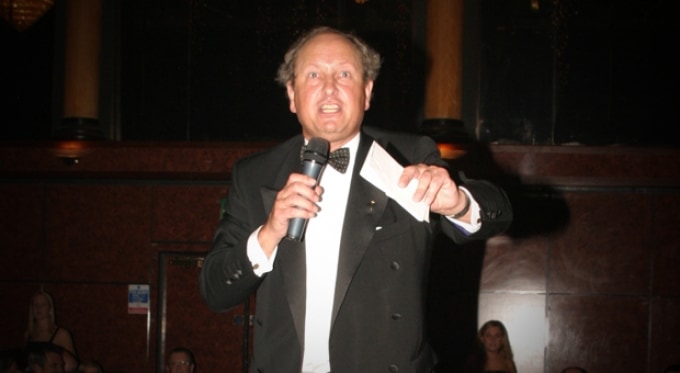 With these fun auctions, you can make any charity fundraising event enjoyable. Our personal favourite is the standing auction!
Dutch Auction - A game of chicken
Usually auctions will be a game of who will pay the most, yet in the case of a Dutch auction the roles are reversed. The auctioneer will start the item off with a high price and, instead of making it more expensive with each bid, the price decreases gradually until someone wins the auction; the ultimate game of chicken.
Silent Auction - Sealed bids 
The silent auction is incredibly fun to play because your bids are created before the lot comes up for sale and the highest bid wins. This can mean that you can end up completely over bidding and spending more than anyone else! A very interesting auction style that is sure to go down well.
Silent Auction - Silent bids 
In the age of technology, silent bidding is a really fun way to inject a little bit of suspense into the auction. On each table a tablet will be placed allowing you to bid without anyone knowing. This can though lead to the event being a little less atmospheric in comparison to a real auctioneer and raising your hand to bid.
Stand up auctions 
The famous stand-up auction, not to be confused with stand up comedy. At the beginning of the auction, the price will be set and each member of the auction can sit down when they feel the price is too high as it progressively increases. Whoever is the last to be standing is the winner.
Learn from the best
In the below video we can see the world famous Charlie Ross in action, bringing in a phenomenal $6.1 million sale on a vintage car. Whilst not for charity, you can see the level of professionalism, the setup of the stage and how an auction is conducted.
Useful Links: Keynote Speakers | Corporate Entertainment
To check out our wide range of celebrity auctioneers and event hosts, simply contact the Champions Speakers agency by calling a booking agent on 0207 1010 553 or by filling in our online form today.