Jack Carroll goes to Big School with David Walliams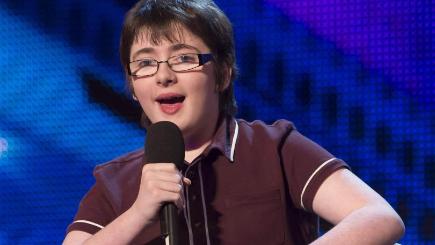 The BBC has confirmed that the cast of David Walliams' sitcom Big School will be joined by Britain's Got Talent schoolboy stand-up, Jack Carroll, when filming of the show's second series commences over the summer. Jack, who shot to fame last year with his self-deprecating humour, is set to play Dean, a newcomer to Greybridge School.
The show was such a success when first broadcast last August that a second coming was almost inevitable. Going to air later in the year, Big School Series 2 features a number of other new faces to complement the sitcom's core of original characters.
Walliams returns as Mr Church, the fortysomething Deputy Head of Chemistry, while Phillip Glenister is back as Casanova PE teacher, Mr Gunn. Catherine Tate reprises her role as Miss Postern, the object of Church's affections, and Frances de la Tour continues as outspoken Headmistress, Ms Baron. Tate's character is set to take pity on Dean and lend him a guiding hand as he gets acquainted with his new surroundings and classmates.
Jimmy Akingbola joins the cast as heart-throb new teacher, Dr Dalton, and Michele Dotrice, the long-suffering Betty from Some Mother Do 'Ave 'Em, will play Glenister's mother. Sylvestra Le Touzel doesn't take any nonsense as OFSTED Inspector, Mrs Steele, and the school gets a visit from a famous children's author, played by Morgana Robinson.
David Walliams explained his feelings about the return of the show, saying "I am excited to be welcoming so many talented new faces to the show. And it's great to be working with Jack Carroll, who of course I met on Britain's Got Talent."
The BBC's Controller of Fiction & Entertainment, Mark Freeland, said "BBC One returns to the Big School staff room to find some half eaten biscuits, unmarked homework, the Head of Science asleep in the corner, but also some of the UK's funniest & much loved comedy actors."