Champions Pay Tribute to Legendary Cricketer Brian Close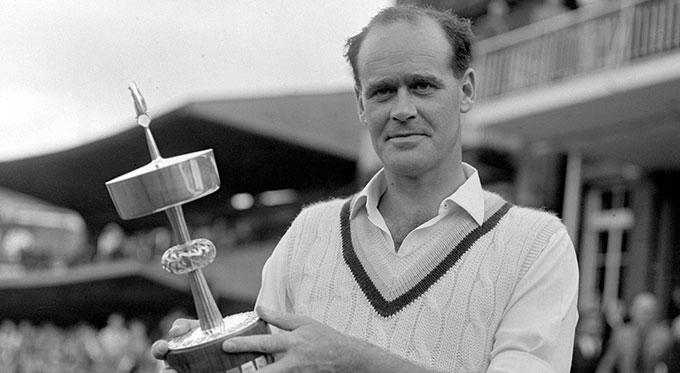 It is with great sorrow that Champions has learnt that our long-time friend and former England cricket captain Brian Close has died aged 84.
Brian was a close friend of the Champions family, taking part in the Farmfoods British Par 3 Championship golf tournament on a number of occasions and supporting many of the charitable events we manage.
Born into a working class family in West Yorkshire on 24 February 1931, Brian was passionate about sport from an early age, practising cricket in the back garden with his father, Harry, when he was a child.
In 1949, Brian won a regular place in Yorkshire's county cricket squad, and spent the majority of his career with the club, leading them to four county championship titles in in 1963, 1966, 1967 and 1968.
He was selected to play for England in the third Test match at Old Trafford against the touring New Zealand team in 1949, making him the national team's youngest ever Test player at the age of juyst 18 years and 149 days, a record he holds to this day.
In addition to being England's youngest Test player, he also has the best Test win percentage of any England captain to spend more than five matches in the role, winning six and drawing the seventh of his Tests in charge between 1966 and 1967.
At the end of 1970, he left Yorkshire to spend seven seasons with Somerset, where he helped to nurture the talents of Sir Ian Botham and Sir Viv Richards. By the time he retired from county cricket at the end of the 1977 he had scored just under 35,000 first-class runs and made over 800 catches as a fielder.
In 2009 Champions paid tribute to Brian by hosting an event for him at the former Walkers Stadium in Leicester – now known as the King Power Stadium – which saw fellow England cricketer Geoff Miller as the evening's guest speaker.
Brian's death, after a short illness, came just four days after Yorkshire sealed their second successive county championship title, and 32nd outright. He is survived by his wife, Vivienne, and a son and a daughter.
Everyone at Champions would like to express our heartfelt and sincere condolences to Brian's friends and family.