After Dinner Speaker: Karren Brady
Known as the 'First Lady of Football', Karren Brady CBE is not only among the most high-profile businesswomen in the country but is also a celebrated author, columnist and broadcaster. She is the current Vice-Chairperson of West Ham United and in September 2014 joined the House of Lords as a Conservative life peer. Karren is expert at running large enterprises with hundreds of staff, as well as taking firms into flotation and managing their transition to life as public limited companies.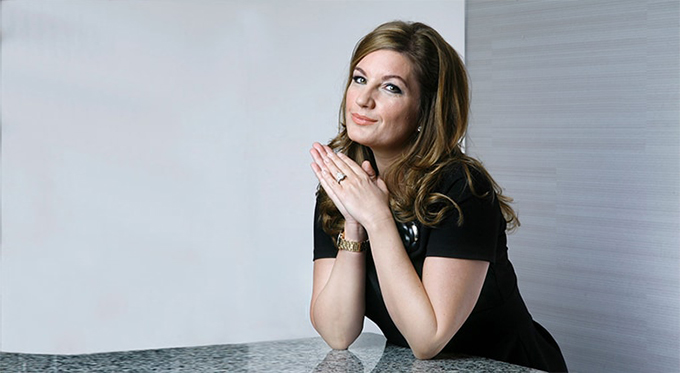 Despite a lack of university education she was able to join a Saatchi & Saatchi graduate scheme before moving on to work with publisher, David Sullivan. She soon convinced him to purchase the under-performing Birmingham City and he promptly installed her as Managing Director. At the age of just 23 she had reached a position no other female had reached before and earnt herself the nickname The First Lady of Football.
Running the club for 15 years, she led a remarkable turnaround and eventually sold it for an incredible £82 million. In her current role at West Ham United she managed the club's successful bid to take over the Olympic Stadium. Outside football, Karren has a number of other business interests including Arcadia, Syco and Mothercare, and came to even wider prominence as Lord Sugar's new assistant on The Apprentice entrepreneurial reality TV show.
With such a broad range of business experience and endorsements from all across society, Karren Brady is one of the most sought after keynote speakers on the after dinner circuit. A determined individual, her speeches show a great deal of insight into a number of issue areas, from business in sport and corporate takeovers to media controversy and even her own brain surgery.
To book business management speaker Karren Brady as a female business speaker or event host with the Champions Speakers agency, please fill in our online contact form or call us on 0207 1010 553 today.