What sort of After Dinner Speaker is right for you?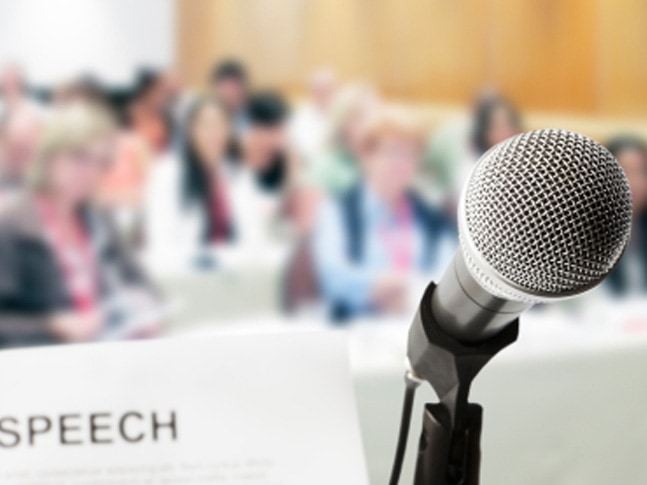 When arranging a corporate event, choosing a business speaker is a wonderful asset to the function, boosting morale of employees and creating new ideas in the workplace that can heighten efficiency and productivity. Business after dinner speakers relate to corporate audiences wonderfully, sharing ideas learnt from differing industries and bringing a fresh approach to customer relations and internal operations. Business speakers don't have to just be limited to corporate events either, with the ability to give a humorous speech from the business world to a more social audience.     
Sports personalities have always been a hugely popular choice to book as after dinner speakers. Personalities who have participated in memorable sorting events will always being a star quality to an event, being able to deliver anecdotal tales of their time in front of the cameras and thousands of supporters. Sports stars can also be known for their humour and wit, ensuring guests thoroughly enjoy proceedings whilst taking away lessons learnt from a life spent dedicated to peak performance and success maximisation.
TV Personalities
TV Presenters are often a highly popular choice for events, due to their ability to think on the spot and command a large audience due to their experience in broadcasting. TV Presenters can either be after dinner speakers or event hosts, thereby running an event form start to finish by acting as an MC. The appeal of a true celebrity can boost attendance to an event and the right selection of personality can make the whole night a success.
Choosing the right after dinner speaker can often be a difficult decision, so why not call one of the Champions Speakers agency team now to discuss your options on 0207 1010 553.