What Makes A Great After Dinner Speaker?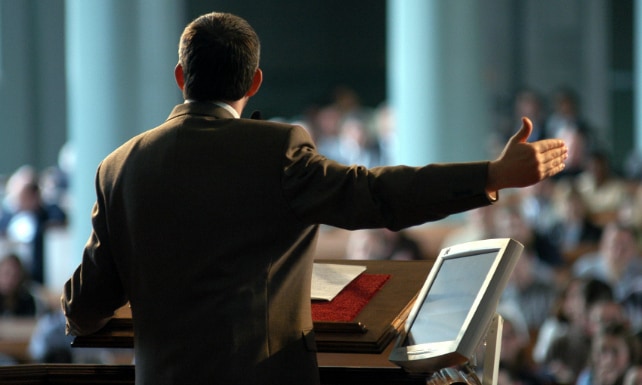 Public speaking, much like stand up comedy, is one of the most deceptively complicated social activities you can do. The best speakers make it look easy, but were any inexperienced individual to get up on the stage and launch into a monologue, they would likely crash and burn within a few minutes. However, at Champions Speakers, we understand the importance of both providing and hiring the highest quality speakers on the market, so we have compiled a list of the attributes which all great speakers tend to have.
Attributes and Qualities
Confidence
Arguably the most important point, confidence is essential in the field of public speaking. Not only does a speaker need to be confident enough to get up on stage in the first place, but they must also speak with conviction and panache, believe in what they are saying and truly enjoy the aura of the crowd.
Stories to tell
Many public speakers, particularly ones who have been in the public eye for years, will be marketed on what they bring to the table in terms of their life experiences, and their speeches will often be based on their anecdotes.
Derek Redmond, for example, is in high demand as a speaker because of his memorable and inspirational experiences on the athletic track at the 1992 Olympics in Barcelona, while Alastair Campbell's tales of masterminding three consecutive Labour Party general election victories draw hundreds of booking enquiries each year.
Charisma
The first 20 or so seconds of a public speaker's speech is crucial, because first impressions are formed and will determine the audience's attitude to the individual on stage. Because of this, a speaker has to know how to form a relationship with the crowd and hit all the right buttons, from knowing what to say and how to say it to using humour where appropriate and interacting with the audience.
Choosing an after dinner speaker shouldn't feel like a chore, that's why we are here to help. Finding an after dinner speaker is simple with the use of this website, simply navigate by the industry, and read their profiles. Once you find a few that you like then call us and we'll do the rest!