Speaker Spotlight: Kriss Akabusi
A gold medal Olympian who made his mark on the athletics track, Kriss Akabusi's career has delivered big. Today he is celebrated nationally, not only as an iconic athlete but also as an inspirational speaker, able to bring to life the world he lives in. We take a look at the incredible highs of his career while finding out the man that Kriss has become.
Who is Kriss Akabusi?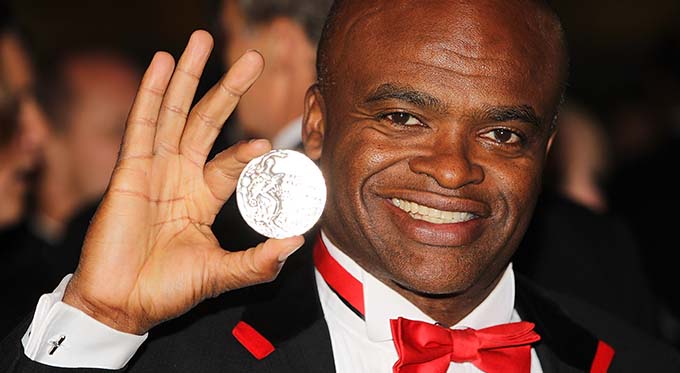 A former track and field athlete who specialised in sprint and hurdle events, Kriss Akabusi enjoyed a career full of highlights. It was 8 years after he joined the British Army in 1975 that Kriss would go onto pursue British records. In 1983, after two years in the Physical Training Corps section of the British Army, Kriss started out in athletics. Remarkably, a season after starting out, Kriss was wearing his first Olympic medal. Representing Great Britain in the silver medal-winning 4x400m men's relay team, Kriss proved he was up to the task at the 1984 Los Angeles Olympic Games. This set the stage for a glittering career, as Kriss would go on to reach the pinnacle of athletics.
Kriss' Back Story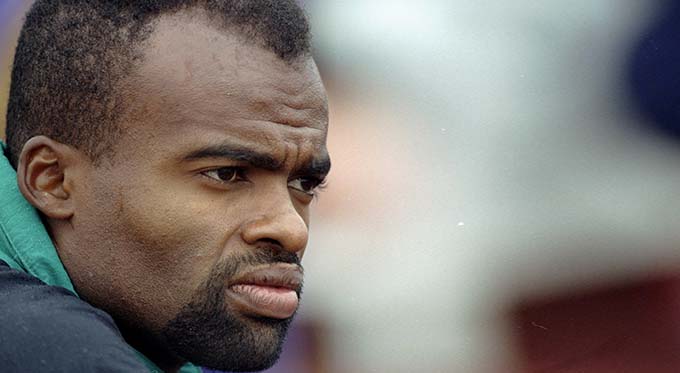 Part of Kriss' inspirational story stems from his upbringing. Brought up in foster care in London, due to the outbreak of the Nigerian Civil War, Kriss lost contact with his parents before reuniting with his mother during his teenage years. He decided to remain in the UK and soon joined the British Army. Whilst there, he showcased his sporting ability, making athletics a true prospect for him.
Kriss' Successes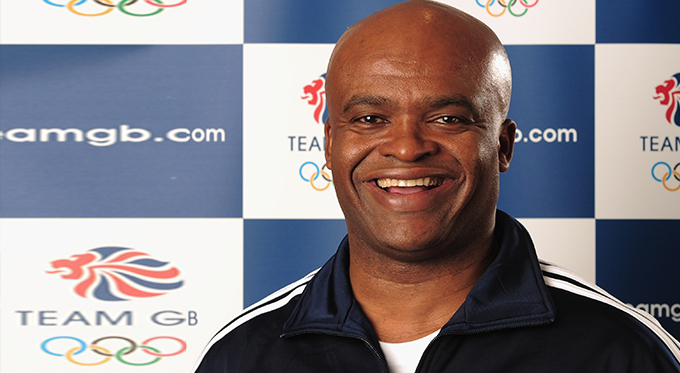 As part of the 4x400m Great British relay team and as a standalone competitor in the 400m hurdles, Kriss was incredibly successful. He followed up his 1984 Olympic debut with a gold medal in the European ChampionshipsEuropean Championships gold medal performance at the 1990 Commonwealth Games in Auckland.
Arguably two of Kriss' prized moments were still to come. Having won the 400m hurdles at the 1991 Tokyo World Championships, Kriss was due to run the anchor leg of the 4x400m relay. In second place on the final straight, Kriss outsprinted American Antonio Pettigrew to win gold with a new British record of 2:57:53. In 1991, he was appointed an MBE by the Queen in recognition of his contribution to British athletics.
Kriss In the Media
It was perhaps no surprise that Kriss quickly became a popular media personality following his retirement from sport. He became a regular guest and panellist on television shows ranging from The Big Breakfast to A Question of Sport. His roaring laugh became the centre of a skit on the British sitcom, The Vicar of Dibley, where Owen proposes to Geraldine with the line, "If you accept, I'll be the happiest man in the world apart from Kriss Akabusi." It also opened up further opportunities in comedy, television and adverts, with him featuring on A League of Their Own, Come Dine With Me and Never Mind the Buzzcocks. In addition to this, he has become the face of adverts for the likes of Ladbrokes and Nature Valley cereal bars in recent times.
A Team Player & Motivational Speaker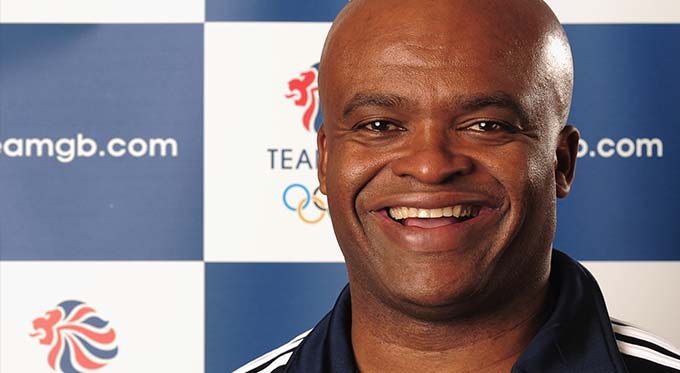 Throughout his career in sport and the media, Kriss Akabusi has become a much-loved sporting icon. His 'can do' attitude and fun-loving personality not only helped Great Britain to unprecedented success but has also supported businesses and individuals to reach peak performance. Providing encouragement, inspiration and entertainment to crowds of all shapes and sizes, no matter the conference goal, Kriss Akabusi is one of the top motivational speakers in the UK today. Speaking on the themes that defined his career, from teamwork to drive and determination, strategy to maximising success, Kriss is an ideal speaker for conferences, events and award ceremonies.
If you would like to book Kriss Akabusi as the sports speaker for your corporate event, function or conference, contact us by filling in our online contact form or by calling a booking agent directly on 0207 1010 553.