Former World & European Champion 4x400m Athlete, Former Professional Basketball Player, Group Performance Director for Thomas International & Revered High-Performance Expert
Image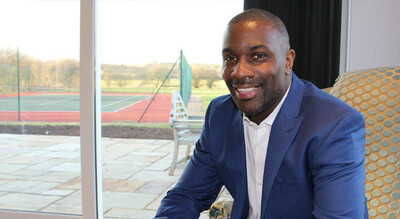 "Derek Redmond bravely making it through with little help, moments of euphoria after years of hard work. Moments when the human spirit triumphs over injury that should have been impossible to overcome." - President Barack Obama
Talented athlete turned high-performance motivational coach, Derek Redmond has enjoyed a decorated career that has spanned the Olympics, European and World Championships through to professional basketball and performance management. Formerly the Group Performance Director of Thomas International, the world's largest psychometric assessment company operating in over 70 countries, Derek is now following a prosperous career as a motivational keynote speaker – focussing on subjects of diversity, inclusion, building mental resilience, motivating a workforce and building high-performance teams. Having been included in Barack Obama's inaugural State of Union speech for overcoming adversity and resilience, Derek Redmond will empower audiences to achieve optimal performance and strive to overcome challenges.
First breaking the British record for the 400m in 1985, Derek earned his place representing Team GB, claiming Gold at the 1986 European Championships in the 4x400m relay. Just a year later, Derek was selected to compete in the 1987 World Championships, finishing the event with a Silver World Championship medal. In 1991, Derek became a World Champion in the 4x400m, claiming Gold at the 1991 Tokyo World Championships. Plagued by injury, Derek was forced to withdraw from competing at the 1988 Olympic Games. Prepared to make his career-defining moment in the 1992 Olympic Games, Derek unfortunately suffered a torn hamstring, instead making his iconic struggle to the finish line with his father at his side for support. Ending his athletics career in 1994, Derek turned his attention to other sports, becoming a professional basketball player for the Birmingham Bullets and the England National Team – playing one-on-one with the likes of Kobe Bryant and Michael Jordan as the face of British basketball.
Aside from his success as a basketball player, Derek has focussed on performance management and high-performance coaching. He has worked as the Director of Development for UK Athletics, a role in which he focussed on the development of sprinting and hurdles, and as the Group Performance Director of Thomas International. He also acted as the CEO of Olympex, as a NED Board Member and as an Ambassador for Nike, along with being a UCLA Alumni after graduating from UCLA. To share his expert knowledge on high performance, Derek has authored the bestselling book Sport Is A Business and Business Is A Sport. Now hired as a high-performance speaker, Derek is revered for his ability to translate the lessons he learned as a sportsman into a context that is both relatable and powerful for businesses and leaders.
Now a revered motivational speaker, Derek is highly sought after to share his iconic Olympic injury story and his prowess in achieving high performance and mental resilience. A seasoned speaker, Derek has spoken to over 1 million people, determined to help his clients increase their levels of performance. Another major focus of Derek's is diversity and inclusion, sharing his lived experiences – having been subject to horrific discrimination and hate crimes when in an inter-racial marriage with Sharron Davies, having had a bomb posted through his letterbox. When hired to speak, Derek has formerly addressed audiences in over 40 countries, focussing on topics of diversity & inclusion, building high-performance teams, motivating a workforce and building mental resilience. When looking for a speaker to share a remarkable story and motivate audiences to achieve high performance, look no further than Derek Redmond.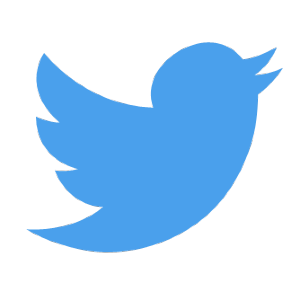 twitter
13.2K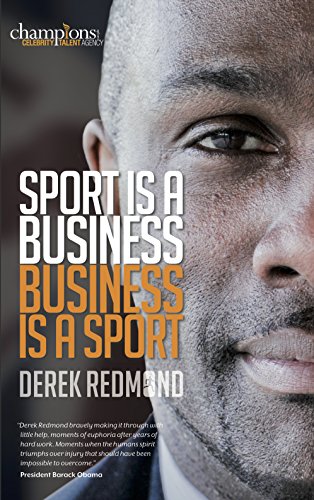 Sport Is A Business, Business Is A Sport
How to hire Derek Redmond
Contact the Champions Speakers Agency to provisionally enquire about hiring Derek Redmond for your next event, today. To get in touch, simply call an official booking agent on 0207 1010 553 or email us at [email protected] for more information.
** We do not accept requests for autographs, signed merchandise, fan mail, birthday messages or any other non-commercial contact with the speakers or acts. Each speaker on the website may not have necessarily worked with Champions in the past but are known to perform such engagements within the industry.
Derek Redmond's official speaking topic are listed below:
Diversity & Inclusion
As a prominent Black athlete, Derek Redmond experienced significant racism throughout his career. At events, he shares his powerful story to educate audiences, teaching them the importance of inclusive, accepting workplaces. Diversity has the potential to spark innovation and nurture high-performance teamwork, reflecting the importance of Derek's speaking topic. 
Dealing with Change
In the world of sport, change can come thick and fast. One second you are the World Champion, the next your title has been taken and you are faced with another uphill battle to the top. Derek Redmond uses this experience of change management to impart such valuable life lessons at events. Attendees come away motivated to raise the bar in their own lives. 
Resilience
From goal-setting to dealing with failure, Derek Redmond's speaking topics include a wealth of strategies for mental resilience. Having stared failure in the face at the 1992 Olympic Games, when Derek suffered a career-ending injury, he learned the importance of adaption and self-motivation. At events, audiences learn how Derek transitioned from sport to business, thanks to his mental resilience.  
High-Performance Teams
Derek Redmond's knowledge of high-performance teamwork stems from his 1991 victory over the formidable American team, at the World Championships. The British team's performance reflected Derek's communication skills, a key factor of his speaking topic. At events, he uses this story to inspire unity in workplace teams, improving performance and wellbeing.  
Motivation & Inspiration
Derek Redmond believes that sport is a business, and business is a sport. They are intrinsically linked, so the skills of one can be translated to the other. As an athlete turned businessman, Derek uses his knowledge of maximising success to benefit corporate audiences, teaching them the secrets of 'going for gold'. 
Official Feedback from In-Person & Virtual Events:
Feedback from In-Person Events:
"I was extremely happy with Derek's speech and overall was great to work with. Everyone really enjoyed it and found it very inspirational. Derek managed to tailor his speech to be very relevant and aligned with our business strategy and the mindset I wanted everyone to leave with - it was absolutely amazing. Please extend feedback to Derek, as I really enjoyed meeting him and working with him. I am now officially a big fan of his. Would definitely consider booking him again as I liked his personality and how he very quickly could adapt and make his story relevant to the context." - Mette, Director of Global Customer Service, Kindred Group Plc
"It went really well thank you and we've had some great feedback from those who attended, including our Senior Partner. Derek was very engaging and his talk was thought-provoking." - Felicity, D&I Manager, Simmons & Simmons LLP
"It's been a pleasure having Derek come to the most recent organised events. We got great exceptionally great feedback about Derek earlier this week - people were asking him for selfies too! He was very inspirational." - Ebunoluwa, Associate Emerging Talent Manager, Skanska
"The event on the 15th of November went great! After sending out a feedback form to the audience, Derek's session was by far the most popular part of the day. He really motivated the crowd and his content was perfect for the audience and on theme to the conference too." - Ebunoluwa, Associate Emerging Talent Manager, Skanska
"Derek did an amazing job and we received great feedback from the audience" - Richard, Project Manager, Clifford Chance LLP
"Please can you pass on to Derek our huge thank you for the great presentation today. It certainly provided food for thought with all of us today, and all the feedback from the club has been great." - Madeline, Standard Club
"The event went really well. Derek's keynote was thought-provoking and thoroughly enjoyable. Feedback received has been really positive" - Claire, PA, The Arthur Terry Learning Partnership
"The feedback from our event has been hugely positive and Derek was very well received by all who attended. Some verbatim feedback included: I thought Derek Redmond was really interesting, Derek's session was fantastic, Derek was very uplifting and enjoyable to listen to and Derek's session was excellent and very motivational. Thanks so much and we will, of course, share your details if anyone else in our organisation requires an external speaker" - Lisa, Fidelity International
"Derek went down very well. He was enthusiastic and his passion infectious. People really connected with his story and I had a couple of people message me afterwards to thank us for setting it up" - Guy, TT Electronics
"Derek was an absolute delight! So professional, helpful and entertaining- honestly, I could not believe how pleasant he was to work with. Sometimes it feels as if the speaker is just there to do the slot and not a second more but that was definitely not the case with Derek. He was a wonderful guest, speaker and host. Highly, highly recommend" - Caron, Media Nett
"Derek was absolutely amazing! He inspired our whole team with his ambition and determination to never give up. He is a fantastic storyteller - we were all on the edge of our seats when he shared footage from the 1992 games. The content was relevant and well delivered. Thank you so much for being a part of our virtual off-site!" - Rav, Business Associate, Snapchat
"It all went very well indeed and Derek was excellent!! Everybody I spoke to afterwards thought it was one of our very best dinners. Apart from his talk and Q&A Derek was excellent in getting round and chatting to people. Also, he gave an excellent boost to SportsAid." - Chris, SportsAid
"Derek was an absolute pleasure to work with, highly professional both in the lead up and on his performance date. His talk was the perfect after dinner speech where he took audience on his personal journey from the heartache to the euphoria with lots of laughs down the way.  Would highly recommend Derek as both motivational and after dinner speaker." - Citywire
"I would like to thank you very sincerely for your contribution to our KAM Summit, Dubai. It was really uplifting, enlightening and inspiring. This was truly one of the key highlights of our event. Not only your ambition, passion and determination is commendable, but your true spirit of "inspiring people and changing mindsets: From world class to world's best is highly regarded and appreciated, once again, thank you so much for your remarkable contribution" - Khaled, Johnson & Johnson
"Selecting Derek Redmond as the keynote speaker and host for our annual awards ceremony was an inspired choice. As well as recounting his own story of how a team of four changed the rulebook to pull of a famous victory against undefeated American opposition, he also challenged our staff to believe they could each do better, taking our business to greater heights. He is a man who clearly goes the extra mile as a norm. He had researched our company well so he could relate his own experiences to some of the challenges we face. And he handled the presentation of awards to our staff with charm and humour. If you have a company event and want to raise the bar, Derek can help you achieve a memorable and inspiring event." - Phillip, London & Country Mortgages Ltd.
"My challenge from my newly appointed MD was clear – 'A motivational speaker, preferably not an athlete! to talk about teamwork and achieving our targets' The fact that we ended up with an athlete is only half the story as Derek is so much more than 'just an athlete'. Derek's session was truly inspirational and was without question the highlight of our Management Conference. Not only did he wow the audience with his achievements but also because he had taken the time to research our company he was able to make the link seamlessly between his experiences and the challenges we face as a business in a challenging market. Suffice to say Derek won over my MD with his hugely motivational session and also found time afterwards to talk informally to the group some more about how we can apply his approach to our day to day working lives. I would have no hesitation in recommending Derek to other organisations and will undoubtedly look to use his services again in the future." - Simon, Commercial Director, Loomis UK
"I would like to say a personal thank you for the two excellent motivational speeches you delivered yesterday. We have had nothing but positive feedback. Everyone found it uplifting and will energise them all to think differently, and work better together." - Ian, Jaguar Land Rover
"At Ladbrokes, we're always looking Ladbrokes at ways we can work smarter, faster and more productively. In some motivational sessions, Derek, drawing on his amazing career as an athlete, showed us what it takes to embrace change and succeed. He's also got particular insight into how by making just small changes in the way we do things we can have a big, positive impact. Thanks to Derek we're putting these lessons into practice. A fantastic inspirational guy, a great storyteller and invaluable experience to share. I highly recommend him." - Mark, CIO Ladbrokes
"We had Derek as a guest speaker at our LV= Cup game against Northampton Saints. With a sell out in the stadium and a very busy suite, Derek had a lot of ears to keep engaged. As a Saints supporter he conducted the room well and kept everyone quiet with the friendly banter that he had to put up with being a supporter of the opposing team. Some clients had younger children who might not have known who he was but the queue to get his autograph after the speaking slot took longer that the speaking slot but he accommodated them well and was extremely kind. He was an inspiration and all of our corporate members loved him." - Emily, Leicester Tigers
"Derek was an inspiration over the 3 days, I have never seen so many people in one room engaged when Derek was speaking. Everyone who attended the conference are still talking about him today.The speech was a great climax to the conference, please pass on our thanks. We would recommend Derek to any organisation looking for a motivational speaker, even after watching him every day for 3 days, I still enjoyed the speech as much each time." - Carol, Tunstall Healthcare (UK) Ltd
"Derek was blooming amazing!  Clearly, he is a very natural speaker/story-teller, and had me and everyone in the room totally engrossed. He worked in the business messages brilliantly with his own story, and how he did that when it involves reliving the worst moments of your career.  Quite honestly: he was just superb. I am so happy with the way yesterday's Learning Bites went, initial feedback has been positive (with a lot of 'how did you find him….' messages). Thanks once again." - Agricole Corporate and Investment Bank
"Many thanks again for attending the Awards Dinner on Saturday. Your presence, inspiration and humour certainly made the evening very special indeed. There has been a lot of positivity from everyone in attendance!" - CEO, Scottish Athletics
"Derek provided some valuable insights into team building/leadership by expressing them in a sporting context. His delivery was professional, funny, honest and extremely engaging. Furthermore, whilst off the stage as well as on, he was very personable and endeared himself to everyone in the team." - Lloyds Bank
"Your presentation was spot on and could not have been better prepared or made more relevant. I would like to thank you again for the time you took in getting to understand our part of BAE and the priorities for our team and the objectives of the event. I hope you enjoyed it as much as we did." - BAE Systems
"Derek's presentation was perfectly balanced and professionally delivered, with exactly the right amount of humour. It was packed with all the elements we wanted to make this event a huge success for our team of over 400, and everyone left on a tremendous 'high'. He was inspirational, motivational and relevant, especially as his own experiences can be so closely aligned with those we experience in business. A consummate professional and a delight to work with." - IBM
"There has been nothing but compliments on how well the event was run. Mr Redmond went down extremely well and participated in the event himself – just that extra bit of motivation for the teams." - Rothschild
"Derek was great. The talk was perfectly pitched and well received.  We were more than pleased with him." - CTC Kingshurst Academy
"Really Inspiring, Energetic, took us all back to 1992 again – hit the notes we needed to cover for our best conference yet – highly recommended and Very Motivational." - Amanda, Audley Court LTD
"We were delighted with Derek Redmond's contribution to our Prep School's Speech and Sports Day last weekend. Derek presented the prizes to the children and then spoke about his time as an athlete and the injuries, setbacks, disappointments that he has endured. He was inspirational and everyone commented to that effect afterwards. His manner was informal, light, humorous yet full of energy and with a clear message: focus the disappointment into the fuel for achieving your goals. Great speaker, great role model, great man!" - James, Holmewood House School
"We Just wanted to say how great we thought Derek Redmond was today. He was very motivational and inspiring. Once again, many thanks for all your efforts." - Simon, Woodlands School
"Thank you so much for doing the auction at the Logan Invitational on Wednesday. You were fantastic! The fundraising on the day was one of the best we've ever done and all parties are thrilled – this is largely down to your auctioneering skills, so thank you!" - Milly, Logan Sports Marketing
"Everything went well and Derek was very much appreciated by everyone." - Ingrid, VP Corporate Communications, Electrolux Professional
"Just a quick note to thank you very much for coming and speaking at the Plymouth Herald sports awards last night. It is easy to underestimate how important the event is to all of our sportsmen and women, and in Plymouth, in particular, it seems to go from strength to strength.Your speech hit exactly the right note so thank you for that, and for being such an easy and engaging guest of honour. It was a pleasure to work with such a calm and confident professional!" Bill, Trinity Mirror South West
"Everything went really well with Derek yesterday, thank you for all your help!" - Natalie, Morgan Kai
"The event went really well, thank you. We had a little bit of a wait because there was a mix up with the transport for employee's but Derek was very patient. Derek's keynote was engaging and very entertaining. His story is interesting, and I think the confirmation for me was when he played the video of his relay race and people shouted and cheered! I would definitely recommend him for any audience. Thank you for all your help". - TechnipFMC
"I just wanted to follow up post event to say thank you! Derek Redmond was a great speaker and all our guests thoroughly enjoyed meeting him and listening to him. He was very approachable and joined the private wine tour this us, which made the event relaxed and informal, just as I had hoped and we have received fantastic feedback from the delegates who attended." - Louise
"Derek was fabulous. He did a brilliant job of reading the room, gauging the level of interest in each auction lot and pitching the items appropriately. He also found ways to get the whole room involved in the fun, engaging the guests who weren't themselves participating in the auction. Our Ball raised more than any other fundraising event we've held, and that was largely due to Derek's auctioneering skills. We hope that he'll return to the event next year!"
Isabelle, Children with Cancer UK
"Please could you pass on our thanks to Derek for his presentation which was very inspiring and much appreciated by the delegates." - John, Rochester Diocesan Board of Education 
"Derek was great, and I even had one student come up to me crying due to how inspired she was from Derek's speech." - Chris, Brunel University
"He was absolutely fantastic and everyone one loved his inspirational words, he really helped to embed our theme of going above and beyond." - Ellie, Healthcircle
"Derek Redmond was an absolutely incredible speaker at our event, so amazing and inspiring! It was great to hear how he overcame such a difficult time and has achieved so much for himself, showing just how amazing resilience is and can be. His message of changing your mind set and reframing problems as challenges really hit home for everyone in the room. It definitely sent everyone away feeling positive and motivated! Thank you so much"- Louise, Hull Royal Infirmary
"Many delegates expressed their enjoyment of Derek's time with us. It was lovely to see that a huge number of our Members had used Derek's video in their classroom settings. It was generally thought that he did a great job entertaining us whilst keeping the Awards Ceremony pace moving forward quickly which was much appreciated"-Melissa, ISA
"I have to say I that Derek Redmond is one of the best speakers we've used at our conference – He is massively relevant, entertaining and has a very interesting story." -Akudo, PMI
"It was great and he was great - so much positive feedback after his speech and we have had a lot of good speakers over the years. Really nice and down to earth guy!!" - Christa, Head of Customer and Channel Category Marketing Marketing and Insights, Bidfood
"It went really well. Derek was very personable and his delivery and content was spot on including the few areas we asked him to link in which he did seamlessly during his delivery!" - Kerry Nelson, Lidl
"Derek is an exceptional motivational speaker, with a highly energetic personality. Derek has two great stories to tell, great advice to give and an entertaining twist to close his presentation. He comes highly recommended by all the clients he has worked with." - Gem Porter, Senior Event Producer
"Although I had done a fair bit of research before requesting Derek to present  I/we at conference were absolutely blown away by his ability to captivate every person in the room. I have listened to a lot of top rate speakers and Derek without doubt tops them all. His style, ability to totally understand his audience and deliver his message was incredible. A man who has defied adversity throughout his life and able to articulate that with ease really did make our conference the best one to date for as long as anyone can remember. This was evident when for the rest of the evening near all 160 guest to the evening mentioned to me how utterly verklempt they were by Derek. His story of his life was totally captivating and I genuinely could not recommend him enough. Within the military we scrutinise a lot, but we were unable to find any fault with how Derek explained his message and took on us on a journey of his ups and downs. Totally relatable Derek engaged with everyone in the room and I couldn't have been happier to have asked Derek to present his message and pass on what he has learnt. A truly inspirational human." - Gavin, MOD
"Derek's talk was truly thought provoking presentation which made the audience think about their approach to diversity and life in general. The "Is this me" made people gaze inwards and consider their daily actions. The group left with nothing but positive feedback and takeways on how they could better themselves and others they work with." - Raz, Canopius
"Derek was marvelous, and I think it made such a difference that he was able to join us for dinner and entertainment the night before.  It kind of broke the ice for the next morning's talk." - Yola, Jenoptik
"It was an absolute pleasure to meet him and we thoroughly enjoyed his story, inspiration and message, which resonated with everyone, and thanks so much for taking the time out for photos at the end." - Lisa, Chopstix Group
"He was so inspiring. I know you hear that a lot but, for us, we are a very self aware, culturally appropriate business with great values and I don't just mean words, we actually live them. But what he really added (and the key for us) was his vulnerability. It hit the spot. We were all so drawn in." - Gemma, TJX UK
Feedback from Virtual Events:
"Just wanted to say thank you for your presentation and speech last week on Friday. Your message felt fresh and motivational with some important takeaways. It was definitely in line of our message as a network to celebrate black culture & success, but also how we can promote honest conversations in the workplace. 
Below are some of the chat comments: 
'Derek, thank you and lovely to hear from you. We all have something we can do better to be more inclusive and diverse for all the ism's'
'Thank you, Derek, a take away message for me is that representation/role models matter'
'Amazing and natural ability to converse this way - thank you more to learn from your messages'
'Thanks Derek - absolute legend. Really interesting and thought-provoking presentation'
As a part of Travelers Europe, thank you for your time" - Ebenezer, Strategic Broker Coordinator, Travelers Insurance Company
"We thought the event was brilliant. Very engaging, tech worked very smoothly and Derek's stories really struck a chord with our staff. We had c. 200 attendees. Feedback from attendees so far has been glowing. Thank you for all your support in arranging! Looking forward to Asif's event next week!" - Maria Ministry of Defence
"Derek was amazing! Everyone loved the presentation and he had the highest attendance rating for all of the wellness weeks! Thank you all for your help with this" - Erin, HR Coordinator, Alnylam
"You were TREMENDOUS! We have had so many people saying how inspired they were by you and what you said. Also how much they appreciated you sharing your personal experience and wisdom. The feedback has been overwhelming and all positive. We had 350 people on the call at different points, which is a great turnout for Arup. Thank you very, very much for taking the time to participate in the panel discussion. I am thrilled to have met you virtually. You made a hugely important and valuable contribution to making the event a success. We really appreciate it. Thanks on behalf of everyone at Arup who attended" - Andrea, Director Equality, Diversity & Inclusion, Arup
Derek was everything you promised and more, so thank you! Apart from being an incredibly charming and interesting person. He delivered perfectly to the team after a 15 minute chat. As I'm sure you know, he can be highly recommended, and we hope to use him again when the opportunity arises. I appreciate your guidance and help in making Wednesday happen, with Derek affording us some fantastic social time well into the evening. I think it's fair to say Derek added 70/80 people to his fan base." - Tim, Scientific Labs
"It was really quite remarkable how Derek just seemed to pick up the vibe of SLS and our Team! We'll all be talking about this Sales Meeting for some time to come, Derek made such an impact for us all. Please pass on our thanks and appreciation to him." - Hayley, Scientific Labs
"It was a pleasure having Derek come and speak to our HP Hero community. Derek was energetic and dynamic and thoroughly engaging throughout his talk. It was insightful to hear about his experience in training and the inspiration he gained from his father, friends and trainers. He is clearly a very talented and driven sportsman. It was inspiring to hear about the dedication he showed all sports he turned his hand to after his sprinting career came to a close. I have had many anecdotes from our HP Heroes who have said it has inspired them to pursue their own personal goals! Thanks again from team HP and our partner community." - Sophie, HP
"Derek – on behalf of everyone at Spirit Energy thank you very much for a really engaging and inspirational talk today, it was an honour to have you share your experiences and insights with us in such a relevant way. We have already had many positive comments – I think it really hit the spot for what we were looking to achieve." - Nick, Spirit Energy
"We worked with Derek for an online event this year, and he was absolutely fantastic. Extremely professional and really easy to work with. His talk, even though it had to be done online due to the pandemic, was very interesting and all the feedback we received from our guests was positive. Very happy to recommend him for any event." - Clint, Casual Business
"They were amazing. It was a really uplifting and motivational session and we were so happy they were able to join us. Please pass on our thanks to them both- hopefully they enjoyed it as much as we all did. Thank you for all your help in organising" - Alex, Arup
"The event went really went! All positive feedback from our side" - Shanice, Valtech
"Derek was a terrific, professional speaker." - Oliver, Miller Insurance
"Please can you pass on a really warm thank you from us to Derek! The session was fantastic, and the feedback has been incredibly positive, including This was one of the best talks I've ever attended in the workplace (in a 20+ year career)" - Finlay, Liberty Global
2018 - Author of 'Sport Is A Business and Business Is A Sport'
2014 - Group Performance Director for Thomas International
1991 - Won Gold at the World Championships in 4x400m Relay
1987 - Won Silver at the World Championships in 4x400m Relay
1986 - Won Gold at the European Championships in 4x400m Relay
1985 - Broke the British Record for the 400m
Director of Development for Sprints & Hurdles for UK Athletics
Professional Basketball Player for the Birmingham Bullets & the England National Team