Retirement Advantage – Sir Clive Woodward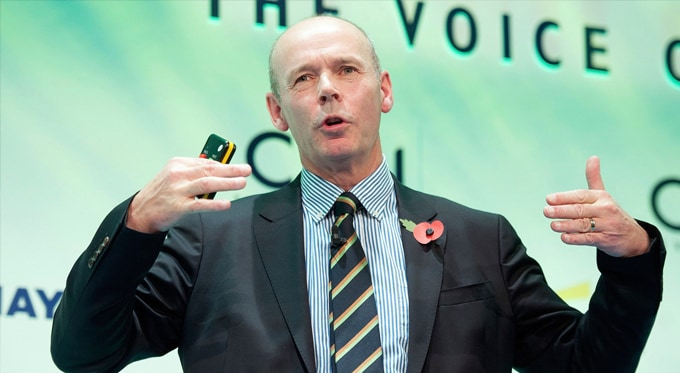 Sir Clive Woodward OBE was invited by Retirement Advantage to be the guest of honour at the launch of their new identity. He delivered a keynote motivational speech to 200 employees at the iconic Grand Hotel on Brighton's seafront on Friday 17th July.
Retirement Advantage recently became independent from MGM Advantage, as part of a restructuring process that saw the merger the retirement income and equity release divisions.
Sir Clive was the perfect choice of keynote speaker, having led the England rugby team to victory in the 2000 Rugby World Cup. He stressed the importance of building a strong team with a group mentality in order to overcome challenges. He also offered advice on successful management and leadership, sharing his experiences during his career as a rugby coach.
Employees of the company were delighted to see such a well-known face in attendance and he truly lived up to his reputation as a motivational speaker. Sir Clive was an undisputed success and those who attended commented upon the specifically tailored and clipped keynote presentation that he delivered.
This most recent venture as a motivational speaker cemented his status as one of the best on the after-dinner circuit. For more information about how you can book Sir Clive Woodward for your event, as an after-dinner or motivational speaker, contact the Champions Speakers agency by either filling out our online booking form or calling us on 0207 1010 553.