Positive Reaction As Kellie Maloney Enters The Big Brother House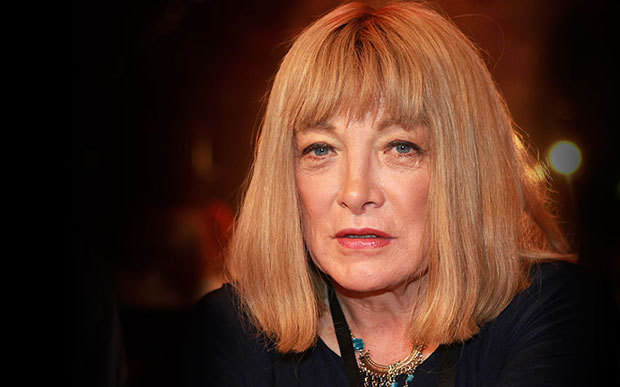 Over the past week and a half we have seen tangible proof of a shift in British attitudes that, having begun at a glacial pace during the 1960s, has picked up momentum in recent years. Just over a week after the Sunday Mirror's world exclusive story explained that Kellie Maloney, formerly known as boxing promoter Frank Maloney, now intends to live as a woman, we saw her get a brilliant reaction from the crowd gathered to witness her enter the Celebrity Big Brother House on Monday August 18th.
While there is further progress to be made, that overwhelmingly positive public reaction speaks clearly of the way in which we have collectively learnt to accept people who don't conform to traditional gender and sexual norms. It also tells us a great deal about the level of empathy we can display and the support we can give to those seeking to overcome adversity.
For many individuals, facing up to the realisation that they are in some way different to the standardised conventions of society can be an incredible struggle. Doing so in the public eye adds another level of magnitude. That Kellie Maloney has a background in one of Britain's most macho industries makes her recent announcement all the braver.
Kellie has been cheered by the wonderful response of the British public and that positivity will have reaffirmed many of the decisions she has made in recent times. As Britain's first high profile celebrity to disclose that she is undergoing gender reassignment, she is now in the vanguard of figures who symbolise progressive cultural shifts.
It is Kellie's hope that by making her own courageous statements it not only helps educate wider society but also serves to reassure others in the trans community of the increasingly accepting nature of 21st century Britain. Kellie Maloney has shown enormous grace and stoicism during her tumultuous summer. She now faces the intense public scrutiny of the Big Brother House and appears to be handling the situation admirably.
The bookies may have installed her as favourite to run out victor on the reality TV show but from a certain perspective, and thanks to Kellie's bravery, it looks as though our ever more tolerant society could be a real winner too.
To book Kellie Maloney or one of our great stable of reality TV stars for your corporate event contact Champions Speakers on 0207 1010 553 or fill out our online form.