Oscars 2019: Olivia Colman Steals The Show...
An overwhelmed Olivia Colman stole the show at The Oscars 2019 last night as the former Peep Show star picked up the award for Best Actress, against all odds. Her role in The Favourite was incredibly well-received by global audiences, and she was able to pick up the grand prize, making an adorable, awe-inspiring speech that finished with her blowing a raspberry at those who told her, her stage-time was up.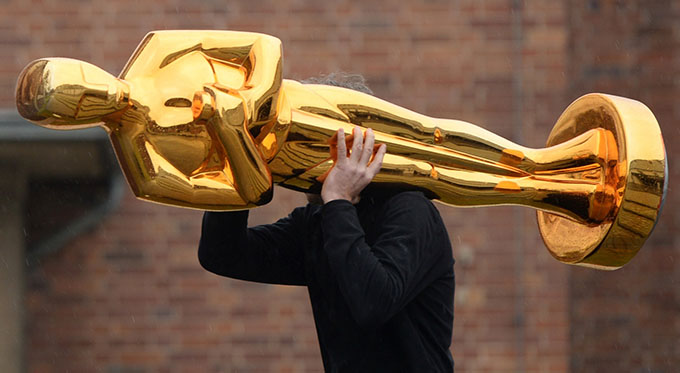 While Olivia's win which saw her beat stiff competition from Glenn Close to the prize was one the first and biggest surprises of the night - it wasn't the only as Green Book won the Oscar for Best Picture ahead of heavy favourite Roma. History was made as Ruth E Carter became the first black woman to win the prize for Best Costume Design. Hannah Beachler moments later became the first black woman to win a Best Achievement in Production Design Oscar presenting a landmark moment for the award show.
After failing to get themselves a guest presenter for the show - The Oscars' organisers proved there was no problems as an eclectic selection of talent took to the stage to perform comedy bits and rock anthems. This included Brian May taking to the stage alongside Roger Taylor and singer Adam Lambert to deliver rocking renditions of We Will Rock You and We Are the Champions by Queen.
Later Melissa McCarthy and Brian Tyree Hill took method acting to a new level, wowing the crowd with their homage to The Favourite while dressed in elaborate costumes, delivering a performance packed with dry jokes.
Elsewhere at the awards ceremony, Rami Malek once again was centre-stage as he picked up the gong for Best Actor, for his Freddie Mercury tribute in the popular film Bohemian Rhapsody. He ended The Oscars by falling off the stage and was quickly tended to by paramedics.
Here at the Champions Speakers agency, we have a whole host of actors and actresses that can be hired for personal appearances at corporate events, product launches and many other private occasions. Get in touch to have an actor or actress appear at your event by filling in our online contact form or by calling a booking agent directly on 0207 1010 553.