Martin Corry MBE: After Dinner Speaker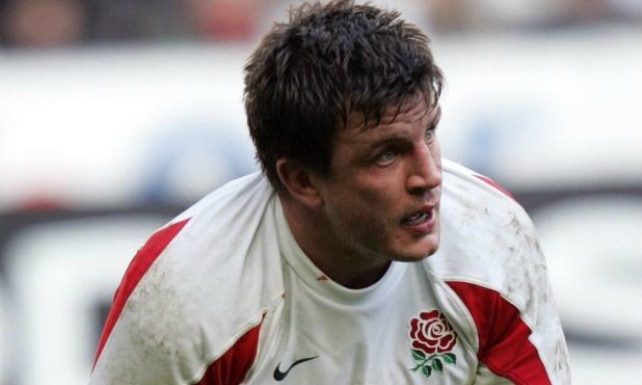 With the first month of the year finally consigned to history, fans of international rugby across the UK will be getting stuck into their first major international tournament since the World Cup, with the top European teams not only vying for the prestigious Six Nations title, but also looking to restore pride to the Northern Hemisphere.
Europe disappointed on the biggest stage of all as four Southern Hemisphere sides contested the semi-finals, with hosts England making unwanted history by becoming the first home nation not to progress to the second round.
Some fingers could perhaps be pointed at the group draw, which was made in December 2012 and ended up backfiring as Wales and Australia went up in rankings since then, but there were many flaws within the team's gameplay, including a lack of balance in the back row, an inexperienced line-up averaging just 25 caps per player and 67 tries between them, faulty foundations and a lack of plan B.
It has proven a major fall from grace for the Northern Hemisphere's most successful side, who boast 26 Nations titles, three World Cup final appearances and, most prestigiously of all, the 2003 World Cup, but with the appointment of former Australia and Japan manager Eddie Jones, England now have a chance to make amends and get back to those glory days, beginning at the Six Nations in February.
One individual who knows about England's glory days is Martin Corry MBE. The 42-year-old wore his nation's shirt for 10 illustrious years and helped them to a plethora of trophies, including three Six Nations titles and the Webb Ellis Trophy.
Born in Birmingham, the 6'5" powerhouse started to enjoy rugby from an early age, attending Tunbridge Wells Grammar School and playing for their 'Minis' team. His potential and talent was immediately identified and he was soon employed by coaches as a number eight, lock or blindside.
Martin began his professional career at Bristol Rugby Club, where he enjoyed a successful spell before making the step up to join one of England's finest teams, Leicester Tigers. It was at Leicester that he emerged as one of the finest players of his generation.
His CV includes the captaincy at Leicester, England and the British & Irish Lions, marking him out as not only a player who has reached the very pinnacle of the game, but also a disciplined and inspirational leader of men.
Martin's qualities and successes make him the ideal after dinner speaker – held in high esteem by all within the sport, his expert delivery and ability to explain the various challenges he faced as a player and captain make him a fascinating asset to the after dinner circuit.
Drawing on over 12 years of experience within international and domestic rugby, including the highs and lows of winning and losing a rugby World Cup final, Martin is ideally placed to deliver thought provoking and in depth motivational speeches.
To book Martin Corry MBE as an after dinner speaker with Champions Speakers, simply fill in our online form today or call us on 0207 1010 553.