Champions Speakers Book Jimmy O. Yang for EGR North America Awards 2015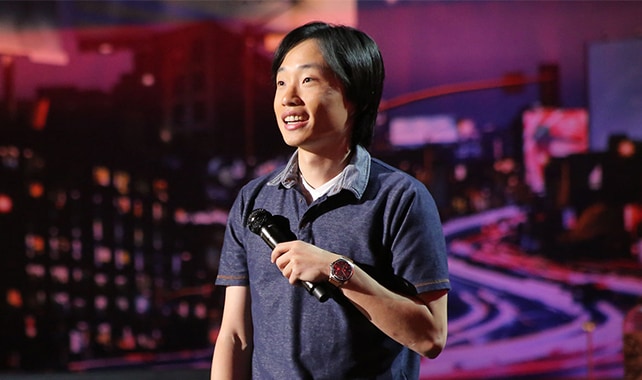 Champions Speakers is forging an ever-stronger relationship with another fast-growing firm, Pageant Gaming Media, an independent publishing company with a market-leading portfolio of publications, news websites, data products and events for the online gaming market. The publisher is impressed by our reach in the after dinner speaker market and has returned with a great piece of repeat business.
As a consequence, we can confirm the booking of the Hong Kong born, American comedian Jimmy O. Yang to host their inaugural EGR North America Awards 2015. A burgeoning part of their portfolio, the eGaming Review North America magazine is the authoritative voice in the US and Canadian online and social gaming industry.
Jimmy O. Yang is currently enjoying great success on the HBO hit series, Silicon Valley, and has guest starred in a number of other popular programmes, including Always Sunny in Philadelphia, Two Broke Girls and Criminal Minds.
The awards are designed to celebrate excellence in the industry, rewarding leading operators and service providers who have shown outstanding performance and innovation over the past 12 months. The Awards were held on Monday 20th April at The Bently Reserve Banking Hall in San Francisco, California, USA.
For further information on booking one of our many comedians, entertainers or after dinner speakers with us, please fill out our online form or call us on 0207 1010 553 today.