The Brief History of After Dinner Speakers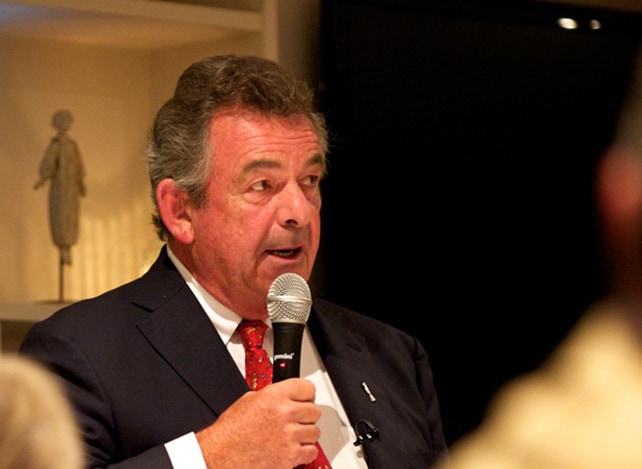 The trade and premise of after dinner speakers can be traced back well into the 19th century. The first-ever recording of an after dinner speech came on October 5th 1888, with Sir Arthur Sullivan taking on the role to praise Thomas Edison and his work on the Phonograph.
Taking place in the home of Colonel George Gourand, the Phonograph was used to record his speech and makes Sullivan one of the first celebrities to be employed as an after dinner speaker.
After dinner speaking in a wider form is known as Oration, a skill that has been practiced for centuries spanning back to Ancient Greece. Grecian orators spoke on their own behalf and anyone wanting to pursue a career in court or politics needed to master the techniques of public speaking.
These techniques have remained a constant through the generations and bridged the gap of rapidly changing and expanding societies and cultures. The power of an after dinner speaker remains clearly apparent, however, with both corporate and social worlds calling upon the services of after dinner speakers to liven up events and provide guests with industry leading entertainment.
If you are interested in the services of an after dinner speaker for your event, simply contact the Champions Speakers agency on 0207 1010 553 to discuss who the perfect personality is for your event.