Writer, Broadcaster & British Politician
Image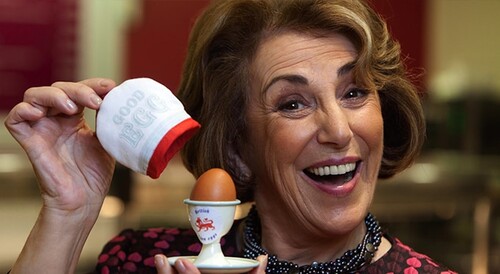 Born in Liverpool ex-Conservative politician and politics speaker Edwina Currie graduated from Oxford University and went on to teach economics and economic history before making the transition into local politics in the 1970's. Beginning as a City Councillor for Birmingham City, Edwina Currie went on to work as the Chairman of Central Birmingham Health Authority; most notably she served as MP for South Derbyshire for almost fifteen years.
Edwina's time in political office included time spent as the aide to Sir Keith Joseph at the Department of Education and Science, and as a government minister at the Department of Health and Social Science during Margaret Thatcher's period as Prime Minister. Currie worked alongside some of the biggest names in Tory politics during the 1980's and was involved in a number of high profile debates and political actions during her time in office. As a politics speaker Edwina Currie is perfectly poised to offer audiences an insight into the turbulent world of politics and this significant period of British history.
Resigning from her position in the DHSS in 1988 following an investigation into the health risks of salmonella in eggs Edwina Currie continued to act as an MP for another nine years before she lost her seat in the 1997 General Election. During this time, Currie was Chairman of the Conservative Group for Europe and Vice Chairman of the all-party European Movement. In 1992 Edwina was asked to return to national government by Prime Minister John Major, however she declined choosing instead to focus on the needs of her local constituents.
Outside her work as a politics speaker and politician Edwina Currie is a published author, she has written a number of books including memoirs of her time in office – Life Lines (1989) - as well as books that provide an overview of the various campaigns and movements in which she is involved with, notably What Women Want (1990), which explores the role of women in modern society, and six fiction novels including the bestselling A Parliamentary Affair (1994), A Woman's Place (1996) and Chasing Men (2000).
Currie is recognised as one of the most prominent women of British politics and appeared numerous times on the BBC's Women of the Year Poll whilst still in governmental office and has been applauded for her work on homosexual equality. Since her resignation in '97 Edwina Currie has cultivated an impressive media presence and public identity outside her work as an MP, working as both a politics speaker and media presenter Edwina had her own radio programme, Late Night Currie, for BBC 5 Live for several years after her resignation. She has also appeared on a number of reality TV series and been the subject of numerous full-length documentaries all of which have helped to cement her status as a public celebrity.
Edwina's celebrity status has provided her with a number of exciting and unusual employment opportunities rarely experienced by politicians and politics speakers, including roles as the presenter for Sunday Supplement (Central TV), Espresso (Channel 5), Menu from Heaven (ITV) and What Now (BBC) television programmes.
More recently, Edwina Currie has established herself as an after dinner speaker and celebrity guest, she has appeared on Celebrity Mastermind and The Weakest Link as well as being a hugely popular contestant on the BBC hit series Strictly Come Dancing. As an after dinner speaker Edwina also offers audiences a taste of the celebrity lifestyle, sharing anecdotes about her time on Strictly and her interaction with other notorious public figures.
Out-spoken and opinionated Edwina Currie is an excellent after dinner speaker, her vast and varying personal experiences have provided her with a range of subjects upon which to speak whilst her own strong beliefs and charming personality make all her presentations utterly captivating.
Contact the Champions Speakers agency to book Edwina Currie for your event today. Simply call a booking agent on 0207 1010 553 or email us at agent@championsukplc.com for a free quote.
"Edwina did really well – really enthusiastic and people really liked how she worked the room!"- International Construction Lawyers Ltd