Inspirational Leadership & TEDx Speaker, Social Campaigner & Entrepreneur On a Mission to Prevent Burnout, Create Decisive & Resilient Groups of People
Image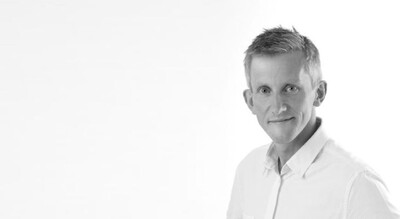 Andrew Pain is a leading expert on preventing burnout, making critical decisions, kicking procrastination into touch, and perfecting your delegation processes so the delegated tasks are completed on time and to the standard you want. His passion is to inspire meaningful change by giving people practical tools and fresh insight, to help them avoid burnout, whilst delivering on their aspirations and responsibilities, creating decisive and resilient communities of people.
Andrew also has a secondary niche talking about domestic abuse as a lived-experience survivor and campaigner, promoting gender unity as the key to tackling domestic abuse. He is the trustee for a charity that supports families where children are the perpetrators of domestic abuse and is a regular speaker on; domestic abuse, gender unity, gaslighting and parental alienation, including his recent TEDx talk, 'Domestic Abuse - not a gender issue'. Andrew's TEDx talk has gathered over 100k views, taking a hugely controversial topic and making it accessible to a diverse range of people.
Since COVID19 impacted the UK in 2020, Andrew has been most recently serving (in person and online) a range of organisations, including Lloyds Bank, Amazon, Birmingham City University, Aston University, Essex County Council, Federation of Small Businesses, Chartered Institute of Management Accountants and the Institute of Occupational Safety and Health. Accredited by and a member of the International Coaching Federation, Andrew also delivers transformational group programmes, helping professional people to achieve more in their lives, but without getting busier or burnt out, by mastering; their boundaries, their personal time planning systems, their techniques to effectively respond to change, setbacks and worry, and their habits and behaviour which drive their decision making.
Andrew is also an approved VISTAGE speaker and is booked time and time again for his relatable and informative talks and workshops that leave audiences with new things to think about. He has also featured on the likes of the Good Men Project, Happiful, BBC West Midlands, BBC Coventry and Warwickshire, UCB Broadcasters and Sikh Channel TV.
Following a successful career in recruitment where Andrew ran his own UK-based practice, operating from the rolling vineyards of the South of France, Andrew began his career as a coach in 2009, completing his NLP Practitioner Programme, his Diploma in Youth Impact Coaching and Certificate in Coaching Practice. A renowned executive coach as well as sought-after professional speaker, Andrew helps to create healthy and empowered business leaders, who can make bold, productive and decisive actions under pressure, so they remain productive and proactive in a fast-changing and exhausting world. Andrew is truly not to be missed!
As a happily married father of 5 (with 3 boys under 9, which means his Fitbit clears 15K steps every day with ease), Andrew also works with a charity that is very close to his heart and which is based in the midlands, delivering the lead on HR, people development and business innovation. Supporting disadvantaged groups of people with pioneering furniture, digital inclusion, food, money mentoring and volunteering programmes, the charity raises over 50% of its annual income through its enterprise, as it helps those facing multiple challenges such as; long term unemployment, poverty, physical/mental health challenges, no/low qualifications, domestic abuse, substance abuse, criminal convictions, to truly get back on their feet for the long term.
If you are looking for a down-to-earth and engaging keynote speaker, with fresh ideas and insight on critical topics such as burnout, decision making, productivity, adversity and domestic abuse, then book Andrew Pain today. 
To read Andrew's incomparable knowledge first-hand, check out his exclusive guest blog post on imposter syndrome. 
How to hire Andrew Pain
Contact the Champions Speakers agency to provisionally enquire about Andrew Pain for your event today. Simply call a booking agent on 0207 1010 553 or email us at [email protected] for more information.
** We do not accept requests for autographs, signed merchandise, fan mail, birthday messages or any other non-commercial contact with the speakers or acts. Each speaker on the website may not have necessarily worked with Champions in the past but are known to perform such engagements within the industry.
Andrew's official speaking topics are listed below:
How to Stop Burnout, So Work/Life Balance is a Reality Not a Utopia
The most common workplace triggers of burnout and how to tackle them.
Why tackling burnout requires a wider focus than simply the work environment.
The critical mindset shifts are required to handle arduous and long term stress.
How elite performers process and respond to setbacks, using T.E.S.T.
How to manage long term worries using The Worry Scale, so you remain proactive about tackling your worries, but without getting consumed by them.
How to create rhythms and routines which energise in the toughest of times.
Unpacking Resilience: How to Step Up When Life's Worn You Down
The missing ingredient to becoming gritty by nature.  
The 5 essential traits of resilient people and how to develop them.
How to get going on your most precious goals (but without sacrificing your most precious things). 
The critical mindset shifts required to handle arduous and long-term stress.
How elite performers respond to setbacks using T.E.S.T.
How to manage your worries using The Worry Scale, so you remain proactive about tackling your worries without being consumed by them.
How to create rhythms and routines which energise in the toughest of times.
Get More Done, Without Getting Busier or Burnt Out:
Overcome procrastination, using a revolutionary 3-step strategy, so you no longer dither or delay.
Master your self-discipline with one powerful strategy: no more faffing about or working in 'snail' mode.
Eliminate 4 hidden habits, which drain 2 hours of your time every day.
Make wise decisions about your priorities, even when you're drowning in things to be done.
Tackle burnout and COVID-related stress, so you remain productive and focus in spite of the challenges you face.
Set and implement truly inspiring goals using an E.P.I.C. goal-setting process.
Master your boundaries, so you know how to set them and how to adhere to them.
How to Delegate, So The Job Gets Done on Time and To The Standard You Want:
The 6 sinful C.R.I.M.E.S of delegation (so you know what to avoid).
The 3 critical pillars on which to build effective delegation (so you know what to put in place).
The 6 golden rules of delegation using my 6XR model (so you know what to do when you delegate).
How to Make Critical Decisions When The Stakes Are High:
Why your gut is both powerful and flawed and when to best use it.
Why unconscious biases undermine good decision-making and the 3 most dangerous biases to look out for.
Why boundaries form the foundation of effective decision making and self-mastery.
How to create and communicate your boundaries, so you no longer get pulled into things you'd rather avoid, you no longer accept things you know to be wrong, and you no longer get stuck when you most need to move.
How to navigate your most difficult decisions with minimal stress, using a powerful 5-step strategy.
Why do we ignore important issues when we're under pressure and how to spot problems early, in order to prevent nasty (yet avoidable) shocks and to avoid having the rug pulled out from under our feet when we least expected it.
Domestic Abuse: How Employers Can Protect Their Teams and Promote Gender Unity
Andrew openly and positively shares his story, from the violence the emotional manipulation, and dilemmas he faced, to moving beyond and repairing as an individual.
Andrew describes the wider issues faced by female and male survivors and why gender unity is critical in supporting all victims of domestic abuse (whether they are parents abused by their children, women abused by men or women, or men abused by men or women).
Andrew answers some of the most common questions asked about domestic abuse including: Why do people stay? How do intelligent people fall into abusive relationships? What is life like in abuse? What is gaslighting? What is life like after abuse? What about parental alienation? How do we equip the next generation to better tackle domestic abuse and spot the signs for themselves?
Andrew explores how employers can do more to support victims of abuse and build positive awareness of domestic abuse throughout their organisation
Imposter Syndrome: Why It's Toxic and How To Beat It
Imposter Syndrome: it's where you doubt your ability, you feel like a fraud about to be exposed and you believe your accomplishments are not worthy of attention or respect. According to research, 70% of us have experienced it and it appears to be getting worse in the 21st century, holding people back from achieving their potential and leading to long term anxiety, self-loathing and depression. 
In this keynote talk, Andrew explores:
The two types of Imposter Syndrome that no one is talking about and why they matter.

The 3 key assumptions to adopt in order to eradicate Imposter Syndrome.

The 3 powerful self-management techniques to draw on when you're feeling inadequate and your confidence has evaporated.

How to process negative feedback, so you're not consumed by it but can rationally separate the helpful from the unhelpful.
"Loved the workshop last night - have been telling my colleagues all day about it" - Dawn, Abertay University
"The workshop was fantastic and very much a change from the norm. I would highly recommend you to all IOSH branches" - Gregor, Institute of Occupational Safety and Health
"Excellent presentation on the subtle art of successful delegation. Really helpful tools and tips, conveyed in an easy to understand and down to earth way, with plenty of great real-life examples" - John, Senior Analyst, Scottish Government 
"I really enjoy your webinar on delegating to remote teams- your points really helped me be more mindful of how to handle the key areas I struggle with" - Lucy, Senior Financial Planning Analyst, NHS Supply Chain
"A true masterclass in my opinion... thank you for such an engaging presentation and great techniques" - D Stephenson, Project Manager, Balfour Beatty Kilpatrick 
"I recently watched Andrew's webinar on procrastination through CIMA last week and having watched quite a few webinars through 2020/21, I have to say, it's one of the best I've seen. The subject type is relevant to all, where sometimes other subjects matters can be quite niche and in large parts irrelevant to the individual. Just as important, of course, is the quality of the presenter. He is incredibly skilled in this regard and has a presenting style which draws the viewer/ listener in effortlessly" - Mark, Chief Financial Officer, Spotlight Sportsgroup 
"Andrew Pain delivered a fabulous webinar for the APM today on Mastering Presenting and Speaking Skills. Lots of top tips which I will definitely be taking forward to engage my audiences! Check out his profile and TEDx speech" - Vikki, Legal Project Management Coordinator, Pinsent Masons
"I just listened to the recording of webinar delivered by Andrew on How to Delegate Effectively and can honestly say this is one of the best training webinars I have seen in a while. I think the tips were excellent and delivery was concise and definitely touched home on a few points in regard to how I work and managers I have worked with" - Annalisa, Business Analyst, Cargill
"Really enjoyed your session! Think I'll have to show it to my girlfriend as well, who as a freelance copywriter and writer could use some tips on beating burnout. For me, I have seen plenty of sessions at this point in various conferences about burnout, and workload management ... I felt as if you had the balance far better in your session, as after your brief intro you got stuck into it, whilst acknowledging workload pressures. (Personally as well, I loved hearing about the TEST method and how it relates to Prem managers - as a Liverpool fan it made a whole lot of sense!)" - Rhys, Optimus Education