minute read
Virtual events have become a staple of the speaking circuit and for good reasons. Accessible, affordable and able to withstand a global pandemic, they allowed event organisers to continue operating and entertaining throughout 2020. In 2021, and for the foreseeable future, the webinar will continue to be a worthy rival to traditional events.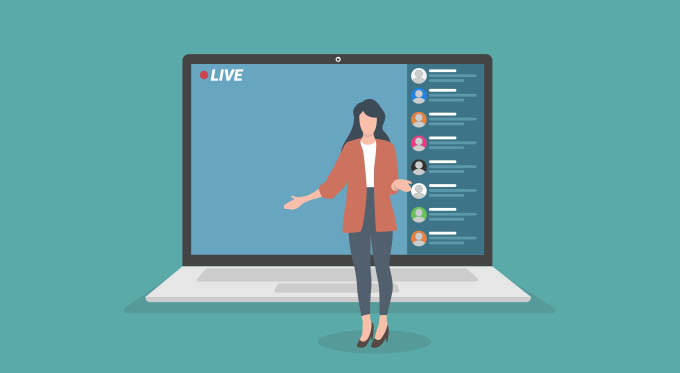 Virtual events have their own unique requirements, like specific technical equipment and a streaming platform, which must be considered by event planners. This makes them potentially challenging for first-time organisers. Our professional events team have compiled a comprehensive checklist for planning a virtual event, taking you from the initial idea to the day of the event.
How do I download the checklist?
Downloading our free checklist is easy, all you have to do is go to the below link. From there, click the download icon in the top right and you can get going!
https://champions-speakers.co.uk/sites/default/files/2021 01/Ultimate%20Virtual%20Event%20Planning%20Checklist%20%282021%29.pdf
Who is this checklist for?
If you are reading this, our checklist is most likely for you. You are planning an event for the 21st century, an occasion for audiences across the globe to enjoy. You may also be organising this style of event for the first time, and are unsure where to start – that is where our ultimate guide comes in.
Virtual events are for everyone, thanks to their cost-effective nature. From small start-up businesses to large corporations, every company can inspire greatness in their team with a virtual event. If you hire remote employees, this checklist will supply a step by step guide to engaging your staff working from home, and encourage stronger interpersonal relationships within your workplace.
Why are virtual events so popular?
Aside from the global pandemic in 2020 that forced the events industry to adapt, webinars and other online conferences have been growing in popularity since the late 2000s, with one article commending its cost-effectiveness during the 2008 financial recession.
With the advent of fast internet connections and high-quality webcams allowing for a more interactive experience, virtual events allow for instant connection with audiences. For many event organisers, they are not a substitute for in-person events, but the preferred option.
10 Key Benefits of Virtual Events
Accessible for small and large businesses alike
Perfect for stricter budgets
Allows for interactive activities e.g. live polls and questionnaires
Flexible for all schedules and commitments
Global reach allows international audiences to attend
Easier to connect with worldwide partners
Collect feedback in real-time, and easily complete post-event surveys
Measure the results of the event by tracking attendee interactions
More enticing for sponsors and exhibitors
Takes less time to organise and attend than in-person events
What do our speakers think of virtual events?
We had the pleasure of interviewing Shiulie Ghosh, journalist and conference speaker, to hear her thoughts on virtual events. She recalled how much she enjoyed doing them, and described online conferences as "a really useful tool".
In the words of Shiulie herself:
"For me, there are a couple of major benefits, one being the environmental impact. There is obviously a much lower carbon footprint if you do not have to fly somewhere to attend a conference. Secondly, I think people, particularly panellists, are more comfortable when they are at home looking at a camera – that helps me as a moderator to get the most out of them."
Book a Speaker for Virtual Events
Ready to book a virtual speaker for your online event? Get in touch with Champions Speakers by calling a booking agent on 0207 1010 553, emailing us at [email protected] or filling in our online contact form.