minute read
As technology continues to expand into different industries, it has significantly shaped the speaking circuit. Visual in nature, you will commonly find that events, conferences or industry exhibitions are filmed for promotional or educational purposes. These videos are then used on the speaker's platforms to showcase their ability.
Webinars have also been growing in popularity, hand in hand with online speaker videos. Audiences crave expert insight, the engaging opinion of thought leaders like Simon Sinek, so gravitate towards webinars as easy access to a new perspective.
WHAT IS A WEBINAR?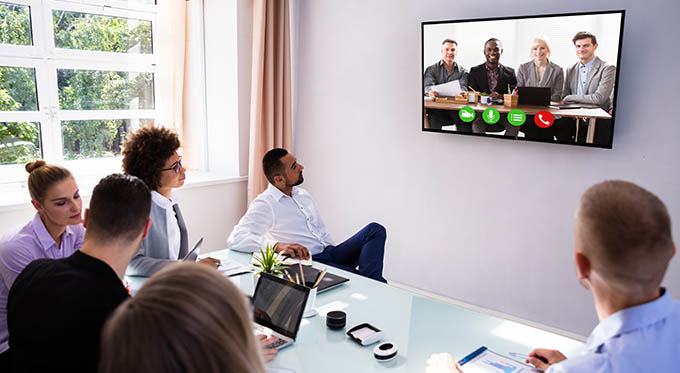 Definition of a Webinar:
"Live, virtual event that is executed online. It is an educational or instructive session that includes audio and visual communication between a speaker and attendees. Webinar software enables the sharing of slides and interactive participation through chat boxes and Q&A features."
As described by the Learning Hub.
Webinars aren't a new concept. Dating back to when the internet was in its early stages in the 1980s, these online videos have been used to educate, inspire and engage large numbers of people, from all over the world.
BENEFITS OF A WEBINAR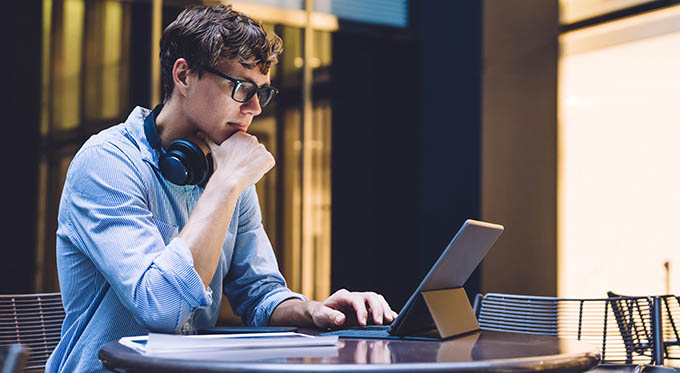 Rather than organising a fully-fledged, and commonly costly, event with security staff and external vendors, many organisers are turning to online seminars; or, "webinars". Significantly more accessible to the masses, they can reach a larger international audience for half the cost. From product launches to educational speeches, the possibilities of these live streams are endless.
Additional Benefits Of Hosting A Webinar:
Accessibility - The video message can reach a wider audience, as many who watch wouldn't have been able to attend an in-person event.
Visibility - One of the biggest complaints of any event is the seating position, but with webinars, everyone gets a front-row seat to the show.
Audio - Similarly to "visibility", webinars ensure that all those in attendance can hear the speaker clearly, without microphone feedback.
Reach - There is no such thing as "limited capacity" for a webinar, so you can connect with potentially double the amount of people you would at a physical event.
Risk Control - Large events are inherently risky, due to the number of people converging in a small place. If something were to go drastically wrong during a webinar, it can easily be amended or ended completely.
ONLINE CONTENT & THE SPEAKING INDUSTRY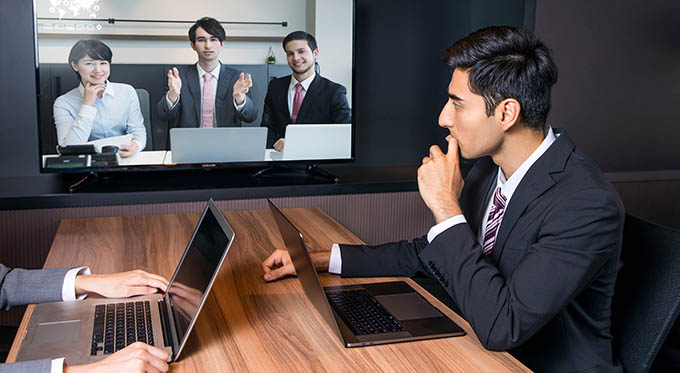 Before the explosion of online content, many speakers had no way of proving their worth without being booked for events. And someone is rarely booked for events without proving their worth. Nowadays, however, up and coming speakers can post videos of themselves online, promoting their message with just a camera and a Youtube account.
Additionally, speakers who film the event can reach viewers who may not have got a chance to attend, or didn't know that the event was even taking place. Users can scroll through the speaker's online portfolio of work, absorbing hundreds of videos that, without technology, they would never have had access to. The online landscape has revolutionised how speakers operate on a day to day basis.
WHERE TO VIEW SPEAKER'S VIDEOS
Speaker's Platforms
Have a favourite speaker? Well, they probably have a YouTube channel, Vimeo account or professional website where you can find all of their top speeches. Binge-watch alone, show family or friends your personal favourites or find a video that resonates with you, then play it when you need a pick me up - either way, a speaker's own platform is the go-to place to find their portfolio of speeches.
TED Talk
TED Talks set the standard for public speakers. If a speaker is named on their website or their video is shared on their Youtube channel, then you can trust that they are one of the best in the business. TED Talks have become more than just a portfolio of speakers, every day viewers use the organisation to find interesting, entertaining videos to casually view. Try and find someone who has never seen a TED Talk, we bet that you can't.
Champions Speakers' Website
At Champions Speakers, we endeavour to include a video on every single one of our speaker's profiles. Not only does it create a well-rounded, interesting profile, it also gives the speaker a chance to showcase their core message or purpose. Why not browse our vast roster of speaker's videos? Just take a look at their profile and look under the "videos" tab!
We also film our speakers for our own Youtube page, providing a collection of top-class videos for users to view. Our dedicated videography team produces slick, professional content to promote our speakers, as well as the work that we do here at Champions.
Head over to our Youtube channel, to see for yourself.
SOME OF OUR FAVOURITE SPEAKERS…
Let's take a look at our top pick of public speakers who use online content and webinars to their advantage.
Scott Klososky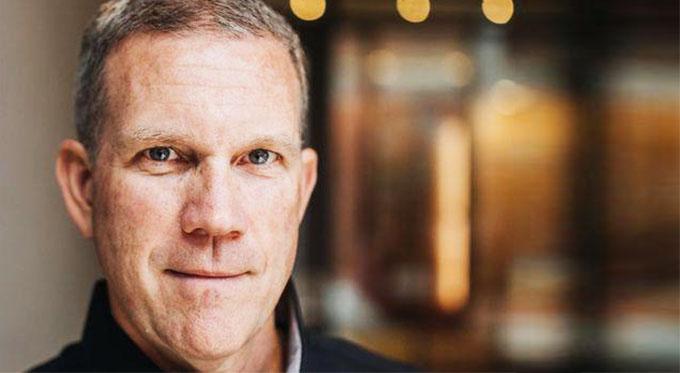 Scott Klososky is a technology thought leader at the forefront of his industry. Featured on TED Talk, he is commonly regarded as one of the best speakers available to book, due to his engaging storytelling ability. Scott's passion for the digital world is infectious, leaving viewers of his online speaking videos eager to learn more.
Michelle Poler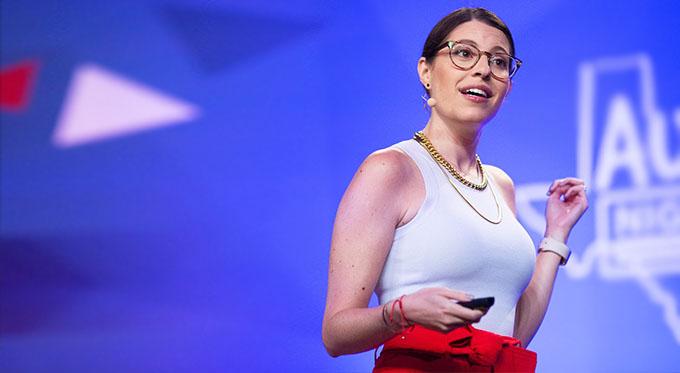 Founder of Hello Fear, Michelle Poler uses her online influence to spread her core message; the only thing that holds you back is your reliance on your comfort zone. Her fast-paced, bright, exciting videos showcase Michelle's equally as exciting speeches. Rather than sitting in a crowd of 20,000, the online content transports viewers to the front row of the action.
Simon Sinek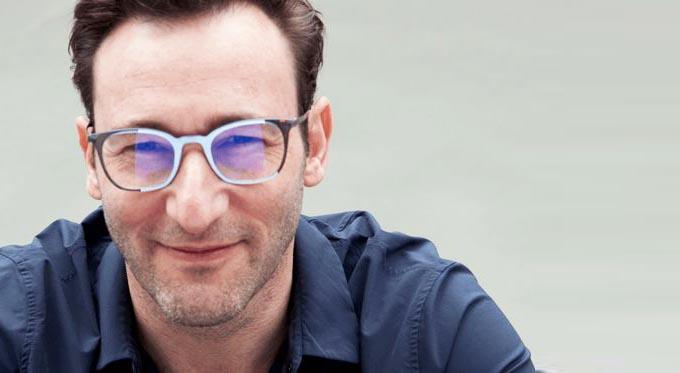 Arguably one of the most recognisable online speakers, Simon Sinek's thought-provoking videos have been shared across such social media platforms as Facebook, LinkedIn and Instagram. He has gained millions of views and shaped the perspective of a diverse range of viewers, making him an internationally famed speaker. Simon's videos have brought public speaking to the masses.
Read our blog post, 10 Webinar Speakers for your Next Online Event, to read our comprehensive list of virtual experts available to book.
BOOK A TOP-CLASS SPEAKER
To book one of our eloquent, talented and engaging speakers, browse and select the desired topic and simply complete our online booking form or call us on 0207 1010 553.