The Ultimate Guide to Planning a Corporate Event
Corporate events come in all shapes and sizes. From product launches to trade shows and from conferences to corporate get-togethers, a successful corporate event will bring together many different elements into a single productive event.
For those looking to organise a corporate occasion, planning such an event may seem like a challenge. Luckily, there are a number of steps you can take to make your corporate event planning simple and straightforward. With this in mind, here's our ultimate guide to planning a corporate event.
Identify the Purpose of Your Event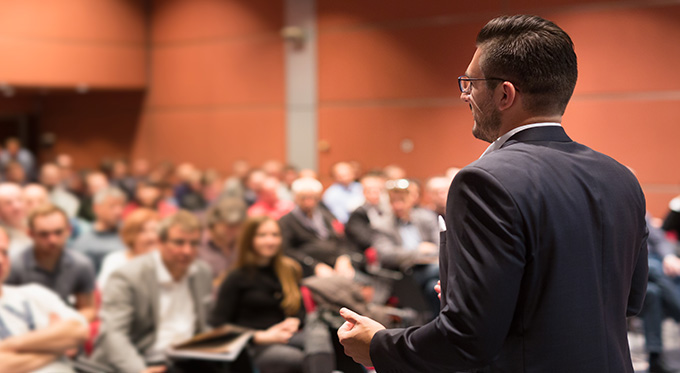 Let's start with the basics. Before you start taking the first concrete steps towards organising the event, you will first have to have a good idea of what your corporate gathering will aim to achieve.
The aim and purpose will vary depending on the type of corporate event you intend to organise. If you're organising a conference, it is likely you will have to pay specific attention to providing the right technical facilities for guests and speakers to engage with one another. If you're planning to organise a trade show, you may want to place a special emphasis elsewhere, for example in the area of corporate branding.
Once you have a strong understanding of what your event will aim to achieve, subsequent decisions can be made with this purpose in mind. The best way to understand the aims of your event is to consider the needs of your audience, which leads up to our next point.
Understand Your Audience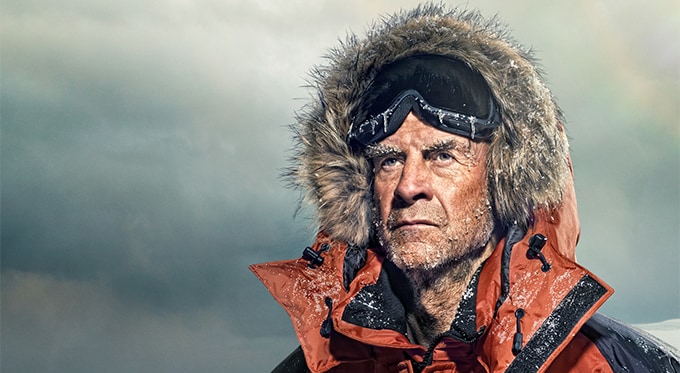 Sir Ranulph Fiennes is known for his motivational speeches based on his extreme experiences.
Much like the events they attend, corporate audiences can differ greatly in their needs and expectations. Generally speaking, however, corporate attendees will primarily attend an event with some kind of productive aim in mind. For example, the goal could be to share knowledge, learn more about a specific product or to celebrate a business achievement.
Whatever the audience, it's crucial to keep the needs of your guests in mind throughout. In doing so, you'll be sure to plan an event that accurately reflects the needs and expectations of those in attendance.
Budget, Budget, Budget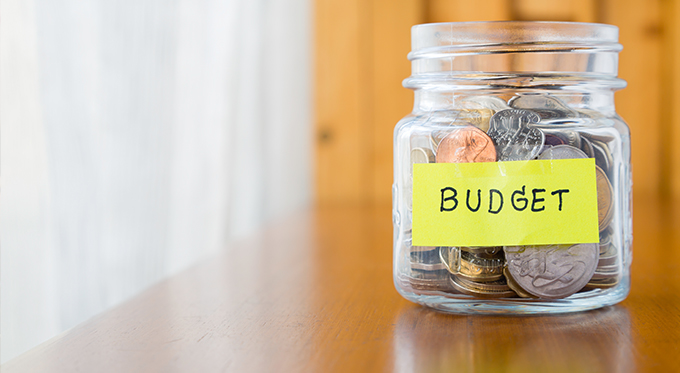 Once you've completed the above steps, you should be ready to take the first concrete steps towards arranging a successful corporate event. In this, it is important to establish the event budget during the early stages. A predetermined budget will help to guide your choices in the right direction, ensuring that the event is organised at a suitable cost.
With the budget set, it's important to adhere to it throughout the planning process. Given that unexpected expenditure may occur in some cases, it can be helpful to allow for a limited amount of extra costs during the budgeting phase.
Determine the Required Facilities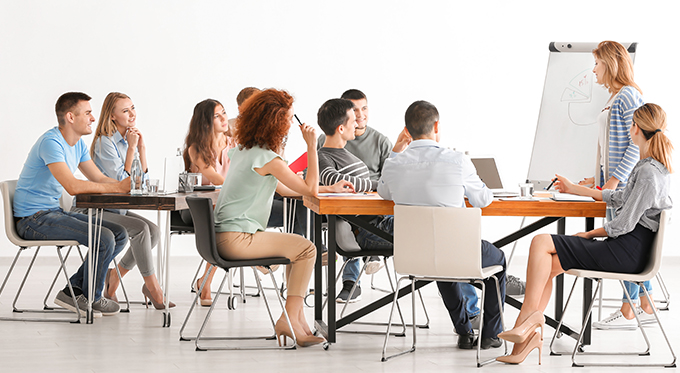 In order for your event to be successful, you will have to gain an understanding of the various facilities required to conduct the event. Although the required facilities may vary depending on the event, you will often have to take into account considerations such as the event's location, size, technical facilities, catering and additional services. Depending on your specific needs, these considerations will help to guide you towards finding the ideal venue.
Research Potential Venues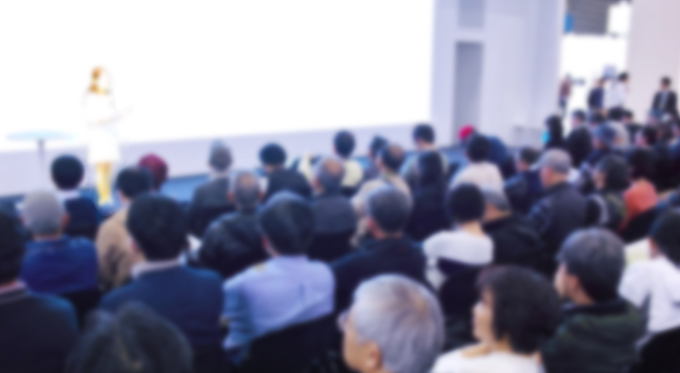 Once you've identified the required facilities, you can begin to search for more information about which venues best suit the needs of your event. The venue's location will be a primary consideration; issues relating to the venue's accessibility can greatly affect the success of the event. Make sure to select a venue that is situated in a central location, with good transport links and ample parking space.
The size of the venue is equally important, as it must provide enough space for attendees to enjoy a hassle-free event. Furthermore, the venue will also need to provide technical facilities such as Wi-Fi and audio-visual solutions. Depending on your budget, the venue should also provide other on-site services, which will often include catering and event management services. If you're wary of overstretching your budget, it can be useful to negotiate with the venue regarding price and their available services.
Reach Out to Potential Partners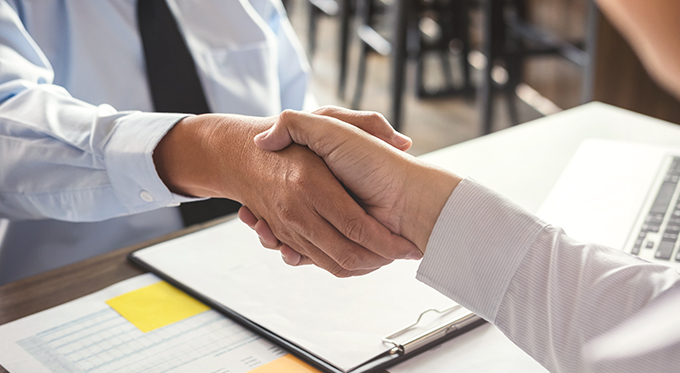 Event partners and sponsors can provide a great way of supplying your event with potential financial assistance. If your event brings together a large group of professionals, a wide variety of sponsors may be interested in getting their name out amongst your audience. For this reason, contacting potential partners may lead to a fruitful collaboration between both parties.
Select Suitable Corporate Entertainment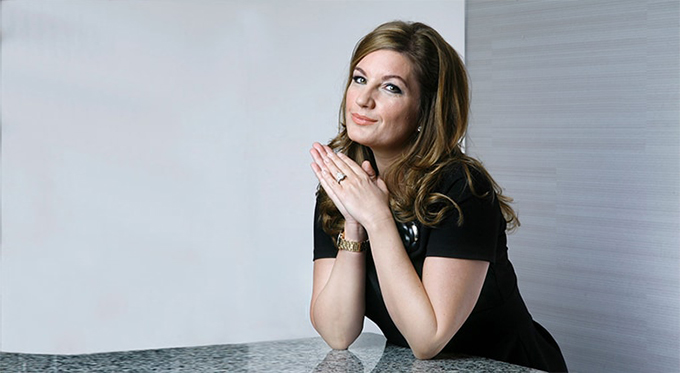 Baroness Karren Brady is a favourite for corporate entertainment.
Entertainment is at the heart of almost every event, including corporate gatherings. The ideal event entertainment choice will depend on the occasion, with live bands, corporate magicians and keynote speakers each bringing their own appeal to the table. However, inspirational after dinner speakers are often considered especially suitable as corporate entertainment.
Sharing knowledge of their professional area and serving as an inspiration to professionals from all walks of life, corporate and conference speakers provide a valuable addition to any corporate occasion. If you decide to feature an event speaker make sure to gather any information relevant to the entertainment in question.
Use an Effective Attendance Management System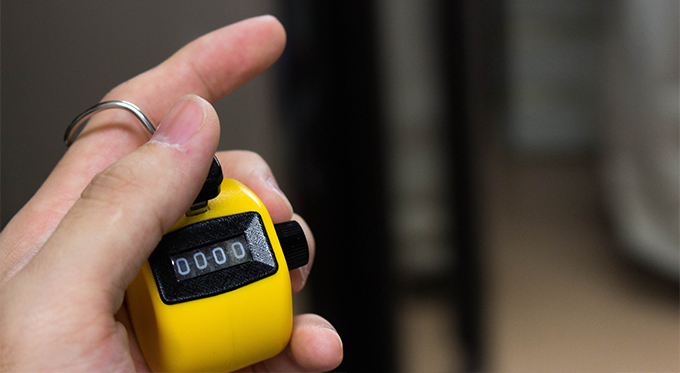 Audience attendance is central to a successful corporate gathering, and it's equally important to make sure that attendance is managed effectively. In many cases, a simple RSVP system may well do the trick. If you're expecting a large audience, an online registration process will generally be the way to go.
Make Any Final Preparations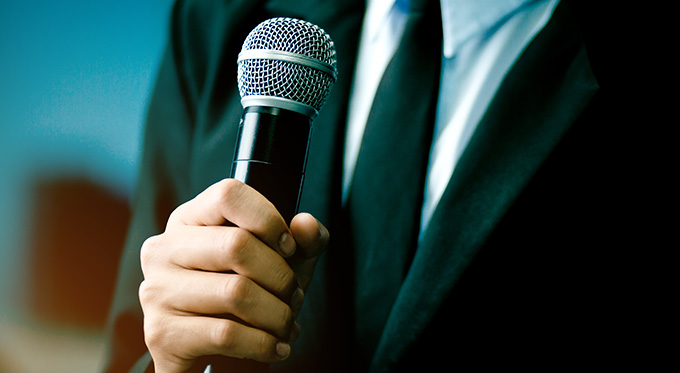 Having considered how the event will be managed on the day itself, there may still be some final preparations to do. This could include confirming any last-minute changes with potential speakers, entertainers and attendees, as well as conducting a test run where possible. Once you're confident that all the pieces are in place, you'll be ready to move on to the final step in our guide.
Enjoy Yourself!
Although event planning can be a stressful business, it's equally important to enjoy the end result. Aimed at bringing people together, events are a great way to connect with an audience and share ideas. For this reason, make sure you reap the benefits of your hard work on the day of the event. In doing so, you'll be able to enjoy an event that is productive and memorable in equal measure.
If you would like to book a top keynote speaker for your next corporate event, contact the Champions Speakers agency by filling in our online contact form. Alternatively, speak to a booking agent directly on 0207 1010 553.