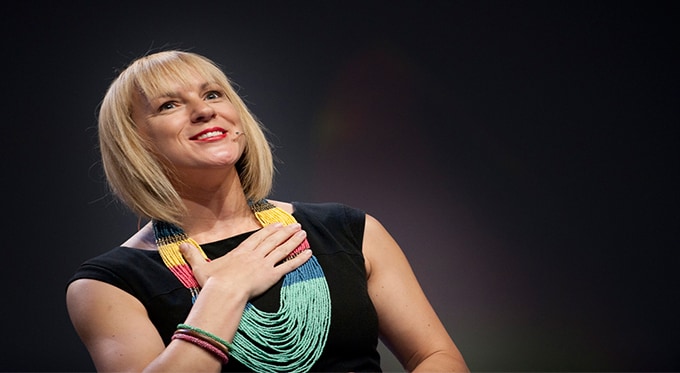 The world of business is not always plain sailing. Sometimes your company needs to swim against the current, while there could always be storms on the horizon. There is simply no time to tread water because there are so many competitors and predators out there that you will find yourself sinking in no time.
If you find yourself lost at sea, Debra Searle MVO MBE is the individual for you. A true inspiration, she first hit the headlines in 2002 when she set out to row across the Atlantic Ocean with her then husband Andrew Veal. Unfortunately, he had to be rescued due to anxiety issues so Debra, a novice rower, continued alone and rowed 3,000 miles from Tenerife to Barbados.
It should have taken the pair six weeks but, to achieve her goal on her own, Debra ended up spending three-and-a-half months at sea alone, encountering 30 foot waves, sharks and force 8 squalls in her 23 foot plywood boat.
Nevertheless, she made the finish line and as a result propelled herself into the hearts and minds of the public, with BBC Six O'Clock News covering her story over two consecutive days and The Times running it as front page news for three consecutive days.
In addition to her amazing feat on the open seas, Debra has been awarded a First Class Honours degree, launched three companies, won World Championship medals for Great Britain, presented over 40 programmes for the BBC, had two books published, and become the youngest ever trustee of The Duke of Edinburgh's Award.
With over 14 years of experience as a corporate speaker, you can trust Debra to deliver your key messages to your people. She has tailored speeches for every business eventuality, including mergers, rapid growth, recession, team-building and inclusive leadership, and has addressed people from all walks of life, from members of the Royal Family, through Board Directors and CEOs to staff in branches and on the ground.