Speaker Spotlight: Tim Peake
As a motivational astronaut speaker Tim Peake is out of this world. Pun aside, Tim's stories from outer space frequently impress audiences nationwide. Renowned for being the second astronaut to wear the United Kingdom flag on his spacesuit, whilst visiting the International Space Station, Tim was appointed CMG at the Queen's 2016 Birthday Honours.
1992 - 2003: Military Career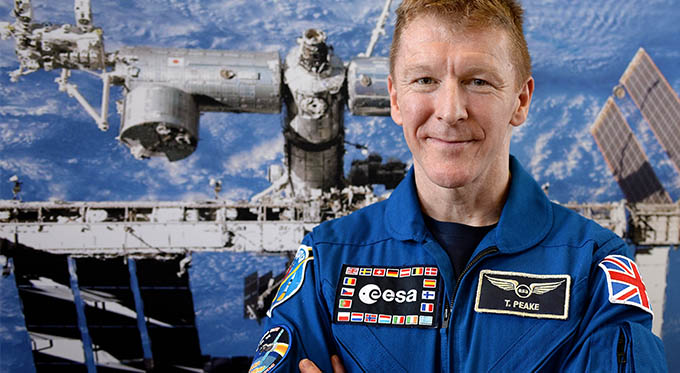 On the 8th of August 1992, Tim was offered a position in the Army Air Corps, after graduating from the Royal Military Academy Sandhurst - in this role, he was deployed to both Afghanistan and the Former Republic of Yugoslavia. Whilst in the Military, he served as the Platoon Commander with the Royal Green Jackets, before being promoted to lieutenant in 1994. Going from strength to strength, Tim was once again promoted to Captain in 1997.
In 1994, having graduated from the Defence Helicopter Flying School at RAF Shawbury, Tim became a qualified helicopter pilot, before qualifying as a helicopter instructor in 1998. When he was promoted to Major in 2004, Tim then graduated from the Empire Test Pilots School in Wiltshire, and was later awarded the Westland's Trophy for Best Rotary Wing Student.
After establishing himself as a truly talented pilot, whose future possibilities held no bounds, Tim went on to serve with the Rotary Wing Test and Evaluation Squadron, where he completed trials in Apache helicopters. Before leaving the Army in 2009, after amassing more than 3,000 flying hours over 17 years, he earned a Flight Dynamics and Evaluation degree from the University of Portsmouth.
2011 - 2012: ESA Mission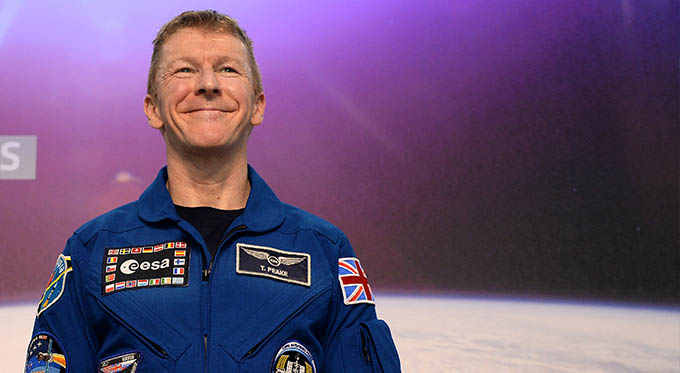 Tim triumphed over 9,000 other applicants, to earn his place on the ESA's new astronaut training programme. After a rigorous selection process, which included academic tests, fitness assessments and several interviews, Tim earned himself the title of the first British astronaut to fly into space independently, without a private contract.
In 2011, Tim embarked on an international mission, which involved him exploring cave systems in Sardinia, alongside five other astronauts. During this mission, they analysed how human's adapt to extreme conditions, including total detachment from society. Armed with a clearer idea of how the International Space Station would affect them, Tim was ready to continue his journey as an Astronaut.
NASA announced that the NEEMO 16 undersea exploration mission would include Tim in 2012, as an aquanaut aboard the Aquarius underwater laboratory. Scheduled to last 12 days, starting on the 11th of June, Tim became an official aquanaut after spending 24 hours submerged. With another title under his belt, he completed the mission, re-emerging on the 22nd of June.
2015 - 2016: Aboard the Space Station
On the 15th of December, 2015, Tim Peake was launched into space. Travelling from Baikonur Cosmodrome, on the Soyuz TMA-19M, he embarked on expeditions 46 and 47. Each astronaut is offered three songs to listen to during take off - Tim chose Don't Stop me Now by Queen, A Sky Full Of StarsL by Coldplay and Beautiful Day by U2.
Tim successfully docked with the International Space Centre at 17:33 GMT, to messages of congratulations from Elton John, and even the Queen. In the new year, on the 15th of January 2016, Tim took his first spacewalk to fix a technical issue, footage of which was broadcast all across Europe, to thousands of enthralled viewers. In the following April, from a treadmill on board the ISS, he ran the London Marathon - this made Tim the second person to run a marathon, whilst in space.
Whilst in space, Tim made a name for himself through his #CosmicClassroom videos, which documented his experiences as an astronaut. From everyday tasks, like making a cup of tea, to the benefits of no gravity, like being able to do a backflip, Tim's comical and informative videos were a hit with viewers of all ages. Tim intended to encourage youth participation in science, which is a task he most certainly achieved, as he engaged over 2 million school children across Europe in the UKSA's education programme.
Towards the end of his mission, Tim was awarded a CMG, in response to his dedicated space research. By the time Tim landed back on Earth, on the 18th of June 2016, he had completed 3,000 orbits, travelling an astounding total of 78 million miles.
A Popular Motivational Astronaut Speaker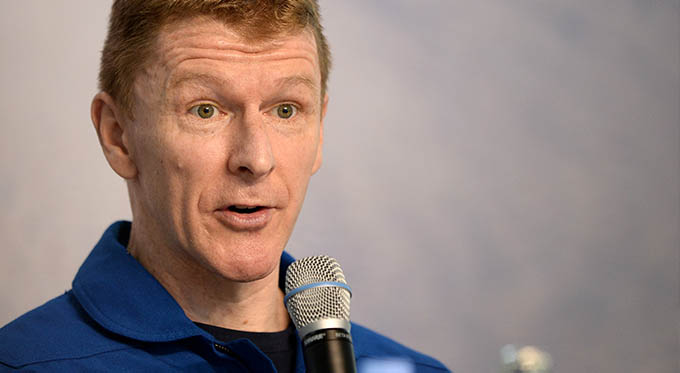 It's no surprise, with his incredible career as an astronaut, that Tim is a highly sought after public speaker. Charismatic, honest and eloquent, he encapsulates what it means to be an astronaut, sparking a sense of childlike wonder in his audience.
From technological advancements to developing leadership skills, Tim's topics range from specific to space exploration to personal development strategies. He uses his experience of peak performance to benefit both science experts and business owners alike, whilst enthralling guests with unbelievable anecdotes that Earth dwellers could only dream of.
To book Tim Peake or another extraordinary astronaut speaker to make a personal appearance at your corporate event, function or conference, simply contact the Champions Speakers agency by filling in our online contact form or by calling a booking agent directly on 0207 1010 553.