Speaker Spotlight: Jonny Wilkinson
Jonny Wilkinson is without a doubt the poster boy for English rugby. Having scored the dramatic drop goal that put England into the promised land at the 2003 Rugby World Cup, he has gone down in history as one of the greatest and most widely loved sportsmen of all time.
The Build Up to the 2003 Rugby World Cup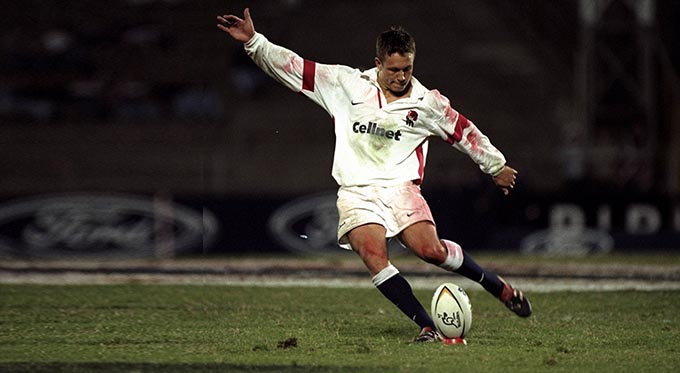 A key player in England's ascent to the top of the rugby tree, Wilkinson starred as England won the Six Nations in 2000 and 2001, as well as earned the number one ranking in the world in 2002 before that generation-defining year in 2003. Once again, Wilkinson was at the heart of the England team as they stormed past opponents in the build-up to the World Cup.
He helped the side to a 2003 Grand Slam in the Six Nations, where he scored 15 points in a 42-6 dismantling of Ireland away in Dublin to complete a remarkable tournament. Next up, he would score all 15 points as England recorded back to back wins over New Zealand and scored 10 in England's first-ever win on Australian soil in the Cook Cup.
The World Cup & That Jonny Wilkinson Drop Goal
In fine fettle for the 2003 Rugby World Cup, Wilkinson did not disappoint, as he inspired a new generation of rugby fanatics with his skill both in play and in set-piece scenarios on the road to the final. After scoring 23 points against Wales in the quarter-final of the competition, he would continue his top form in the semi-final scoring all of England's points in a matchup against France. They won the game 24-7 to set up a World Cup Final with the host team, Australia.
Having only beaten Australia for the first time in Australia earlier that summer and with England's opponents having won the World Cup four years before, it was no easy task for Sir Clive Woodward's team; he needed his greatest stars to shine. Step forward Jonny Wilkinson. While a wonderful team performance put the team on level terms at 17-17 with Australia going into extra time in the final, Jonny Wilkinson picked up a pass from scrum-half Matt Dawson. After his team manufactured the smallest gap for him, he had a split second, with the weight of the world on his shoulders to kick with his weaker right foot.
Jonny Wilkinson's kick dropped over the posts and won England the World Cup, making it one of the most famous, and most-watched drop-goals in Rugby Union history. Wilkinson said of the move:
"All that hard work we did over the years we were obliged to put into practice in one passage of play. The time when we got it exactly right was the time when we needed it most."
Career on the Whole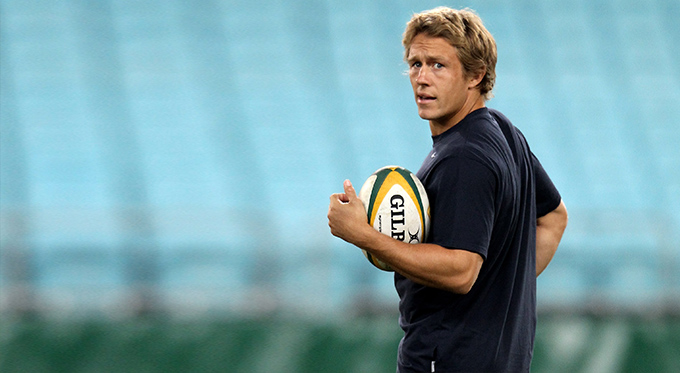 Scoring an unbelievable 1,179 points for England across 91 appearances, Wilkinson for some time became the highest international point scorer in his final season with England in 2011. He would also end his career with 277 Rugby World Cup points, a world record, even today. Wilkinson was inducted into the World Rugby Hall of Fame in 2016 and was appointed Commander of the Order of the British Empire in 2015 for services to Rugby Union.
Years prior to his unprecedented international success, Wilkinson was central to Newcastle Falcon's dramatic Premiership triumph in 1998 and quickly caught the attention of England selectors. He would spend 12 years as fly-half for the club, also winning the Powergen Cup on two occasions. A move to Toulon materialised in 2009 where Wilkinson would continue to show his immense quality, helping the club to two Heineken Cup victories in succession in 2012-13 and 2013-14. He would also win the French national league, Top 14 in 2013-14.
After the Game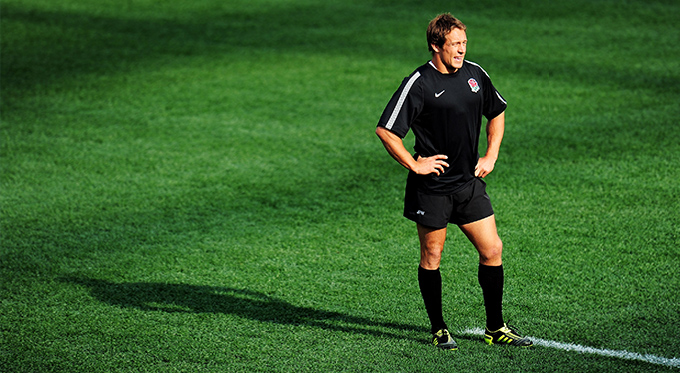 Since retiring from the game in 2014, Wilkinson has appeared as a studio pundit on countless occasions for ITV Sport in their coverage of international and domestic league fixtures, as well as appeared in media publications on a regular basis.
As a motivational and after dinner speaker, Jonny has worked at corporate events around the world, speaking on topics such as dealing with pressure, drive and determination, mental health, resilience, maximising success, peak performance and overcoming adversity. Ideal for sporting, charity and corporate events, Jonny Wilkinson CBE is a must-have speaker to inspire any team.
If you were wondering what is the 2003 Rugby World Cup winning England team doing now? We have the answers. 
To book Jonny Wilkinson as the sports speaker for your corporate event, function or conference, contact us by filling in our online contact form or by calling us directly on 0207 1010 553.