The Retirement Of Alastair Cook: England's Highest Scoring Batsman
It has been a whirlwind week in the world of cricket, with tributes pouring out to the astonishing career of England's greatest opener, Alastair Cook. After such a heartfelt reaction to his announcement, Cook said:
'It's very nice, all the kind words that everyone has said, it's as if I've died and am never going to be around again.'
His tongue in cheek comments are born out of the incredible display of love towards the batsman. And it was neither superlatives nor shock that provoked such an intense reaction, it was the effect Alastair Cook or 'Cooky' as he is affectionately known by current and former teammates, had on the game and the players he has played with. Nasser Hussein said:
'England's mentally toughest cricketer and greatest ever batsman.'
Ryan Sidebottom weighed in further on Cook's strength of character and influence on those around him, saying: "I'm proud to have played with him. He was the best trainer, an iceman. He was a cool character." Before adding, "It has never been about Alastair Cook!"
The Right Time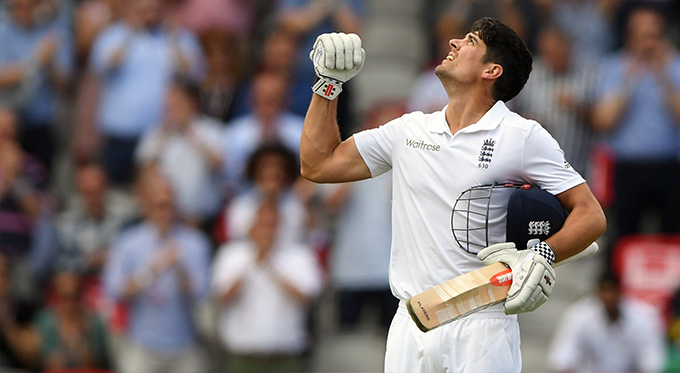 The media has been sniffing around the notion of Alastair Cook's retirement for some time, but few were ready for him to truly put his illustrious international career behind him. Though the feeling from Cook and those closest to him seems to be that the time is right to do just that.
Bowing out at the absolute top of the game, is the least a cricketer of Alastair Cook's talent deserves. The numbers don't lie, he is one of the finest cricketers this country, and the world has ever seen and watching him leave as that rather than watch his influence fade out – surely signals that the time is now. Though he may have lost some of the edge that made him an essential component of England's test team in recent times, he has never lost the appreciation of his adoring fan base, and that in itself is deserving of nurturing
Biggest Moments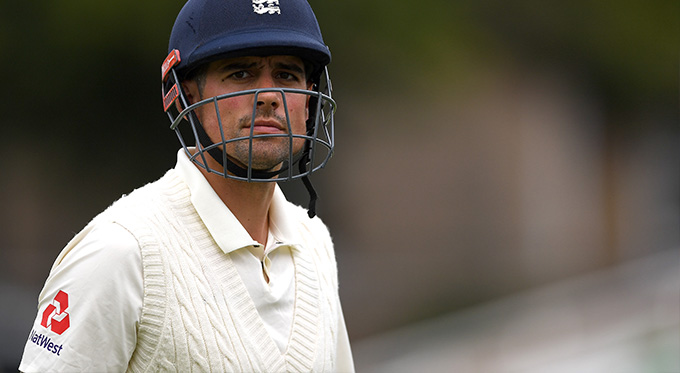 As debuts go, they don't get much better than scoring a century against India at just 21 years of age. That day set out his stall and paved the way for him to become, not only one of the best ever but the highest scoring batsman from outside of Asia, on Asian soil.
Who can ever forget Cook's performance in the 2010 Ashes. Alastair Cook posted a remarkable 235 in the second innings of the first test to set England on their way to an outrageous 517 to 1. His impeccable performances become the cornerstone of England's memorable win on Australian soil.
Legacy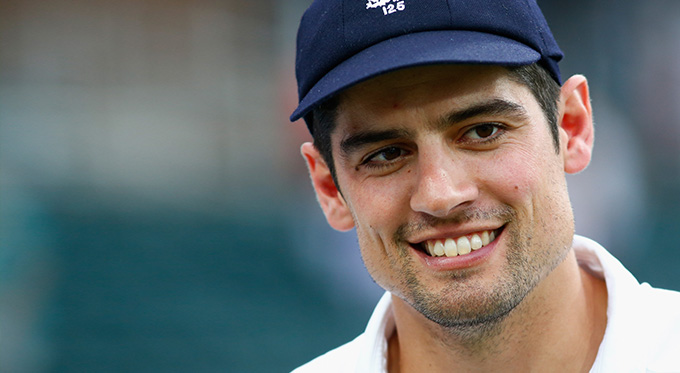 Having racked up an unbelievable 160 test match appearances, 11,627 runs as an opener (12,254 in total) and become the only player to score hundreds in his first five tests as England captain, no player in the history of English cricket has inspired such confidence as an opener as Alastair Cook.
Alastair Cook has broken records on an unbelievably consistent basis on his way to becoming England's highest scoring batsman of all time. An impeccable achievement, especially considering he broke Graham Gooch's 20-year record three years ago, back in 2015. He has since added over 3000 runs to rank below only the likes of; Sachin Tendulkar and Ricky Ponting in the highest Test scorers of all time. Having already eclipsed Brian Lara, 147 runs in his final test would see him move in to fifth on the prestigious list.
If you would like to book Alastair Cook MBE or a leading cricket speaker for your corporate event, function or conference, simply contact the Champions Speakers agency by filling in our online contact form or calling a booking agent directly on 0207 1010 553.