minute read
Locksmith, formerly known as Leon Rolle, found fame with the MOBO award-winning drum and bass band, Rudimental. With recent appearances including on SAS: Who Dares Wins, our Booking Agent, Katie Clarke, had the pleasure of talking to Locksmith about the hit Channel 4 show, his passion for football and personal experience with mental health issues.
Who is Locksmith?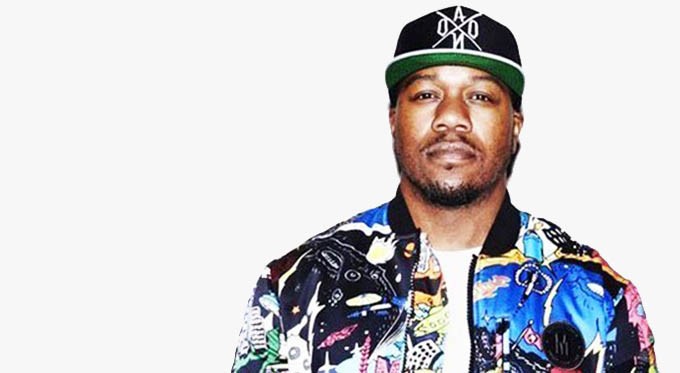 From football to music, Locksmith has led a thrilling career. As a semi-professional footballer, he played in Soccer Aid for Harry Redknapp, as part of the Rest of the World team. Locksmith reflects upon the mental and physical benefits of sport, as well as the skills it teaches young players, including mental resilience and teamwork.
Locksmith is best known for his DJing ability, as part of the hit band, Rudimental. With two UK Number one albums and five top singles, the band have earned multiple awards, including the 2014 Brit Award for Single of the Year and 2013 Best Album MOBO Award. DJing at the top of his game, Locksmith continues to push the boundaries of music with the international band.
Q: Who was your inspiration growing up?
"Ian Wright."
(Ian Wright is a former English professional footballer turned sports commentator, best known for winning a Premier League title and the European Winner's Cup with Arsenal.)
Q: What is your favourite quote?
""It's the journey that counts most.""
Q: So far, what has been a career highlight?
"To be in position to inspire [and] motivate young people to be the best versions of themselves."
Q: You were recently on Celebrity SAS: Who Dares Wins, what was the scariest thing you did?
"Jumping out a helicopter backwards." 
Q: What was the takeaway message you got from being on the show?
"Embrace your fear. You've got a lot more left in the tank than you think."
Q: You have been open about the mental health problems you have struggled with over the years – what advice would you give to people who are struggling at the moment?
"Don't be afraid to express your feelings with people you trust, friends [and] loved ones can help relieve the huge weight that mental health issues can bare."
Q: Fitness is a big part of your life, what is your daily fitness and nutrition routine?
"I'm up at 5am, 5 days out of 7 in the week. My trainer varies depending on my goals, but I like to start the day off with a good run, anywhere between 5 - 10k."
Q: You are also a big football fan, what team do you support and what was your position?
"I'm an Arsenal fan, [I played in] Centre Midfield."
Q: If you had to pick your ultimate dream football team, who would you include?
"Arsenal 2003/04 – [an] unbeatable team."
Q: Many people have used fitness and sports to help get through lockdown, are there any other tips you can give?
"Consistency is key, you can do as little as go for a 20 min walk [and] this can have a huge positive mental impact on an individual during Covid. It's important that you know that you don't have to go hell for leather to see a positive mental impact. "
Q: As well as COVID-19, Black Lives Matter has also featured heavily in the news and we are at a very important time in our history.
What do you think society and the government should do to help increase diversity and inclusion, and help give ethnic minorities more opportunities?
"Equality is key across the board, it's important that there are more social, racial [and] ethnic diversity in higher, key decision-making roles in the working environment. I also believe we need to re-look at the way we are educating our youth about racism. No one is born a racist."
Book Leon Rolle, AKA Locksmith
Contact the Champions Speakers agency to book Leon Rolle (Locksmith) for your event today. Simply call a booking agent on 0207 1010 553 or email us at [email protected] for a free quote.