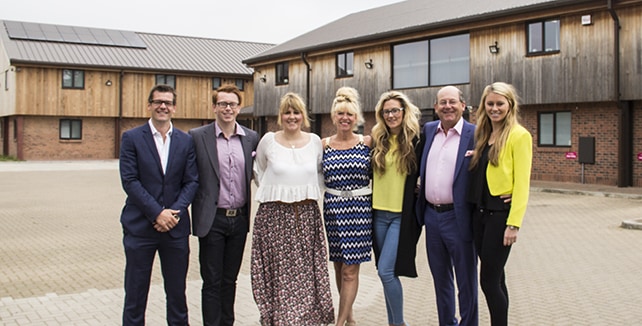 Champions Speakers moved into their first offices in September 2009. The state of the art building stood the test of a rapidly expanding workforce and the ever-growing need to innovate and adapt to modern day corporate work. However,  the ever increasing workforce of our sister company, Champions (UK) plc, has led to an expansion of our office to double the size, giving Champions the ability to grow and expand our capabilities massively.
Champions (UK) plc's new office project has been supported by the D2N2 Local Enterprise Partnership, the Government's Regional Growth Fund and the European Regional Development Fund. The Regional Growth Fund supports programmes that raise private sector investment that creates economic growth and lasting employment. Since launch in 2010, the Regional Growth Fund has invested £2.85 billion and is set to create over half a million jobs by the mid-2020s.
Champions Speakers commissioned Paul Thurlby of Gordon White & Hood for the new extension to the offices, whilst also gaining the skills of Ventola Projects and SLM Builders to fulfil our new building project. Moving into our new building just five months after the first brick was laid, Champions Speakers have much larger premises in order to operate from.
The new office features larger design and creative facilities, along with a bespoke photography booth as well as three extensive offices in order to fill Champions (UK) plc's thriving five departments.
Our new home has given us the scope to even further our reach within the after dinner speakers industry. If you would like to find out more about the plethora of after dinner speakers, sports speakers and celebrities we can supply for your event, call us on 0207 1010 553 today.