Brexit Latest: Theresa May Reveals 12-Point Plan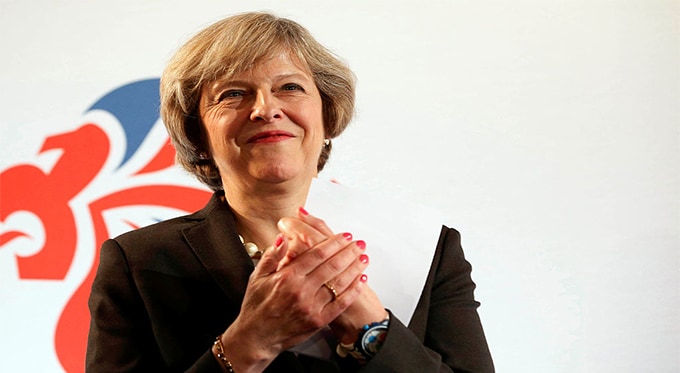 Prime Minister Theresa May has announced Britain's 12-point exit plan from the European Union. The plan will delight the Eurosceptics within her party, saying that the UK will reject any deal that 'leaves us half-in, half-out.'
Remainers had suggested that Britain could still stay part of the EU with partial or associate membership of the organisation, but this has since been ruled out by the Prime Minister. The plan states that Britain will be able to exercise full control of their borders and will quit both the single market and European Court of Justice.
She said "We do not seek to adopt a model already enjoyed by other countries. We do not seek to hold on to bits of membership as we leave. The United Kingdom is leaving the European Union. My job is to get the right deal for Britain as we do."
Article 50 will be triggered in March, beginning a two-year process to leave the EU. The Prime Minister has said she has 12 negotiating priorities which are driven by four key principles. These are:
Certainty and clarity
A stronger Britain
A fairer Britain
A truly global Britain
Even if Brussels rejects the UK's proposals, the Prime Minister has made it clear she won't back down with her demands. Chancellor Phillip Hammond has previously said that he would slash business taxes if the EU do not reach an agreement on tariff-free trade, with some political commentators calling it a 'trade war.'
With President-elect Donald Trump praising the UK's decision to exit the EU and promising to secure rapid trade deals with Britain, the debate surrounding Brexit shows no signs of stopping.
Champions Speakers has a large number of compelling and engaging Brexit and political speakers who can offer their insight into Brexit and the whole host of political issues that surround it. To book any of our keynote speakers for your private or corporate event, contact us by calling 0207 1010 553 or fill in our online form today.