The Best TEDx Speakers For Your Event
When you are putting on your own speaking event it is important to hire someone who is able to make an impact with your audience. Here at the Champions Speakers agency, we have a whole host of expert speakers from a range of industries on our roster including sport, business, politics and entertainment.
Tedx are an organisation who are renowned for their excellent speaking events which take place all over the world. To perform at Tedx events speakers must be insightful, interesting and able to have a significant impact on their audiences. Champions Speakers has several Tedx accredited speakers on offer who are able to provide a boost to every event which they attend. Some of the best Tedx speakers we can provide include:
Heather White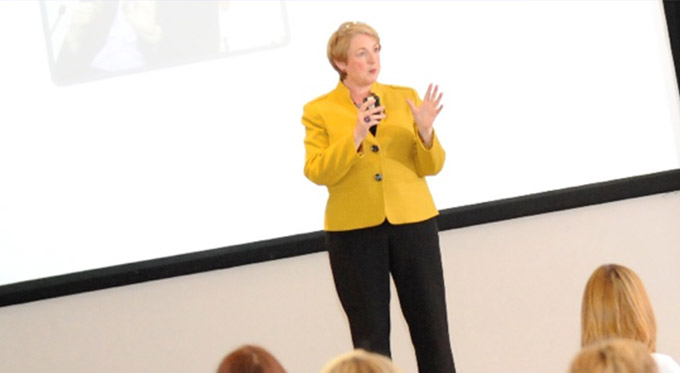 The CEO of the training company Smarter Networking Ltd, Heather White has dedicated her career to providing people everywhere with the necessary tools to access the right people in their business. A key part of her role saw her create Boardroom Ready which helps Heather match senior executives with boardrooms across all sectors.
As well as this, Heather also offers networking coaching to clients, helping them flourish in a professional environment. As a Tedx speaker she has performed at events at the University of Oxford and the European Association for International Education & Health Expo in London.
Anders Sorman-Nilsson
The founder of the think tank Thinque, Anders Sorman-Nilsson is a strategist and futurist who has worked alongside some of the world's biggest brands including Apple, Cisco, IBM and Xerox to plan and prevent predictable and unforeseen events. Over the course of his highly successful career Anders has worked with executives and business leaders in four continents and has remained an active member of the Tedx community.
His role as a Tedx speaker has seen him appear at some of the world's most prestigious institutions including the University of Oxford, the University of Edinburgh, The Million Dollar Roundtable and University of Sydney. Other topics he is able to cover at his events include how to use advancements in technology to win over customers and all his events are extremely insightful.
Luke Robertson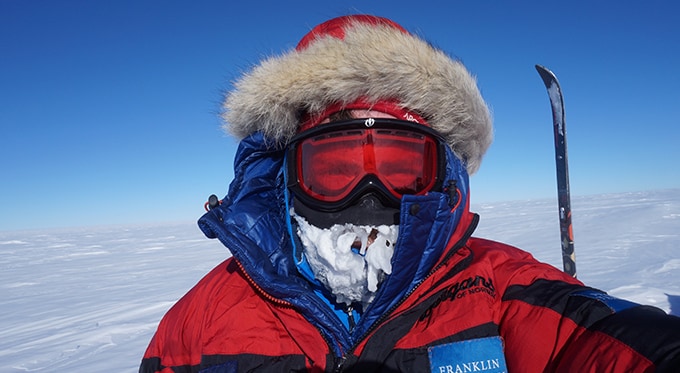 Luke 'Snow Walker' Robertson has continued to defy the odds throughout his career. Now a renowned explorer, in 2016 at the age of 30 he became the youngest British person ever to complete a solo expedition to the South Pole. This feat is all the more impressive that Luke is also fitted with an artificial pacemaker and has undergone serious brain surgery in his life.
This has seen him become the only person in history to travel to the South Pole with a pacemaker. As a Tedx speaker Luke regularly discusses this extraordinary achievement and the obstacles he has had to overcome during his career. Despite having completed this remarkable journey, Luke is still striving to achieve even more and has also completed expeditions to Antartica, Greenland, Norway and has participated in the formidable eight-day, 250-mile race at Fort William in Scotland. At every event he attends Luke is able to inspire audiences with his fascinating anecdotes from his various expeditions.
Kate Allatt
When she was 47 years old, Kate Allatt suffered from an unexpected and devastating brainstem stroke and locked in syndrome (LIS) which left her fighting for her life. LIS results in paralysis of the face, leaving a patient conscious and aware but unable to communicate verbally. This life-changing event inspired Kate to become an activist for people everywhere who are suffering from LIS. Since Kate's remarkable recovery which saw her spend months in hospital, she has travelled the world to support those suffering from the condition.
In 2011 just three months after leaving hospital she founded her own charity to raise money and awareness of the crippling condition. She regularly visits patients who are in the early stages of the condition and has visited New York, Amsterdam, Poland, Finland and many more locations to support people. As a Tedx speaker Kate has become one of the most inspirational speakers on the circuit. At all her events she is able to draw upon her own experiences to encourage people to not give up in the face of adversity.
For more information regarding booking a speaker for your corporate event, function or conference, simply contact the Champions Speakers agency by filling in our online contact form or by calling a booking agent directly on 0207 1010 553.