After Stunning Venus Williams, Can Cori Gauff Emulate the Young Sports Stars Who Made History?
There is arguably no more striking day in the history of Wimbledon than day one of the 2019 competition. Cori Gauff came from relative obscurity to record a dramatic two-set victory against superstar veteran, Venus Williams. Gauff's day in the sun bore all the hallmarks of the Williams sister's own sporting rise. Venus Williams herself shook the game as an unranked fourteen-year-old on her pro debut, powering past 58 ranked, Shaun Stafford before falling to the World No.2 Arantxa Sánchez-Vicario in a three-set contest in the Bank of the West Classic tournament in 1994 (a decade before Cori Gauff was born).
The victory and indeed the match-up between Cori Gauff and Venus Williams will settle deep into the tapestry of the competition, as a star is born in the mould of one of the greatest players that tennis has ever seen. Indeed it is the Williams' sisters that Gauff has idolised throughout her life, therefore she would have been forgiven for being a little starstruck in round one, on arguably the biggest stage in tennis, against one of the most inspirational sports people in the world.
For many teenagers, the occasion, the opponent, the atmosphere would have been overbearing, but Cori Gauff's Wimbledon 2019 debut was a masterclass in composure. Now one of the most exciting young people in sport and a once in a generational talent, Gauff proved that her dream of playing Venus Williams is only the beginning of a career that could conceivably end with her matching the unbelievable achievements of her counterpart.
No matter how you look at it, it is one of the modern days most inspirational sports stories and is a fitting way to begin a skyrocketing career filled with limitless promise. And for Venus Williams, it doesn't or shouldn't hurt her pride or reputation. Monday's fixture did not signal the downfall of Venus Williams, and if it did, that's not what won the headlines. It was the rise of one of the most exciting young people in the sport that captured the world's imagination. The dawn of a new era where Cori Gauff stands tall at the start line.
John Mcenroe echoed the excitement of the fans in attendance, saying of the sport's latest child prodigy and her landmark win: "She has been raised for greatness and this is [the] beginning."
The highlight of the burgeoning sports star's tournament could be yet to come, with Charlotte Dod's incredible 122-year Wimbledon record in her sights (the youngest person to win Wimbledon). It may be a long shot for the young talent to capitalise on a historic start to lift the golden trophy but there is no doubt she is destined for the game's summit. Mcenroe commented: "I look at the way she plays. If she's not number one in the world by 20 I will be absolutely shocked."
Mcenroe is well-placed to know a complete young sports star when he sees one, having previously been a Wimbledon semi-finalist at the age of 18. He later won seven Grand Slam singles titles and has been heralded one of the most inspirational sports people in the world. Let's take a look at six more junior sports stars who made history.
Six Young People Who Changed The Face of Sport
Mike Tyson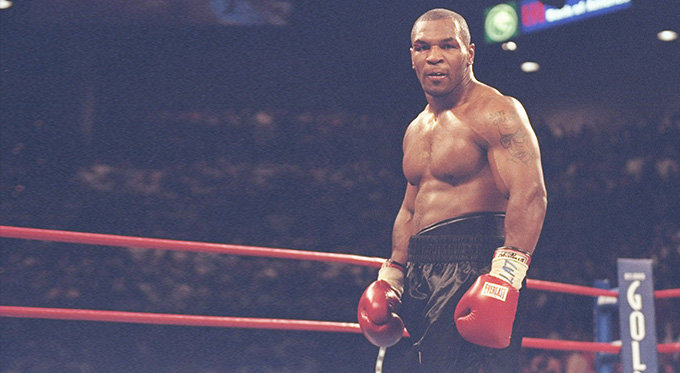 Mike Tyson made his professional boxing debut in 1985 when he knocked out his opponent, Hector Mercedes, in the very first round and in doing so wrote his name into the history of the sport. He followed this up by winning the WBC, WBA and IBF heavyweight boxing titles by the tender age of 20 before recording a career record of 50 wins from 56 contests, with a staggering 44 coming by way of knockout. Tyson's personality, fearsome reputation and star quality will be remembered for generations to come, making him a bona fide sporting legend.
Boris Becker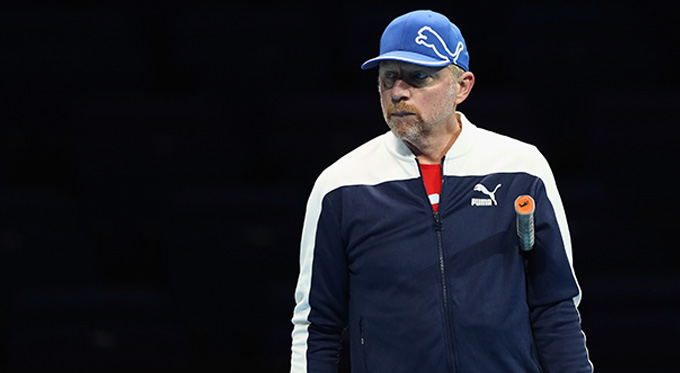 John Mcenroe was no easy man to knock off his perch, having defended his double at Wimbledon prior to the 1985 Wimbledon tournament. But one young German made his way into the draw, battling off stiff competition, beating Kevin Curren to become the youngest male Grand Slam winner in history as a seventeen-year-old. That was, of course, Boris Becker, who proceeded to add a further two Wimbledon wins in his career to complete a transition from one of the brightest junior sports stars to one of the finest the game has ever known.
Ellie Simmonds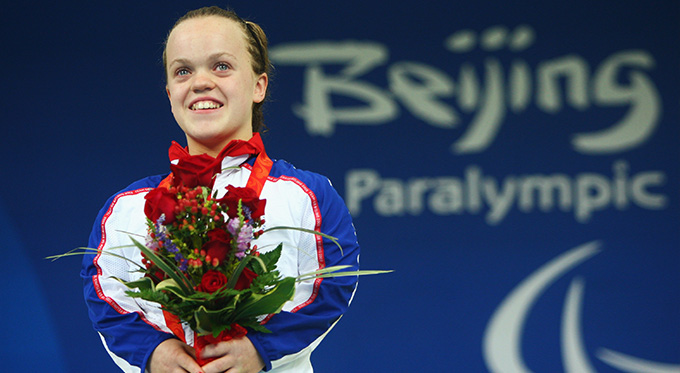 Ellie Simmonds was just 13 when she was selected for Team GB ahead of the Paralympics in Beijing. She barely had time to be recognised as a child prodigy in sports before she returned triumphant from Beijing. Her two gold medals in the 100m freestyle S6 and the 400m freestyle S6 prompted her to win the coveted BBC Young Sports Personality of the Year Award in 2008. An MBE followed, making her the youngest person to have ever received the honour in 2009. She followed up her efforts at London 2012, emerging with two more gold medals.
Pele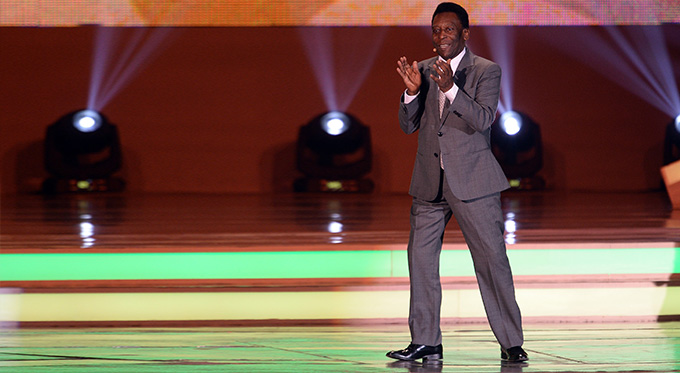 Considered by many to be the finest football player of all time, Pele made a fast-paced start to his trade. He made his Brazilian national team debut at just 16 years of age and featured at his first World Cup in 1958. Amazingly he scored a hat-trick against France in the semifinals of the World Cup before scoring twice in a 5-2 win versus Sweden in the final to lift the World Cup at the age of 17. A remarkable achievement that kicked off a remarkable career that included an unprecedented three World Cup wins.
Ronnie O'Sullivan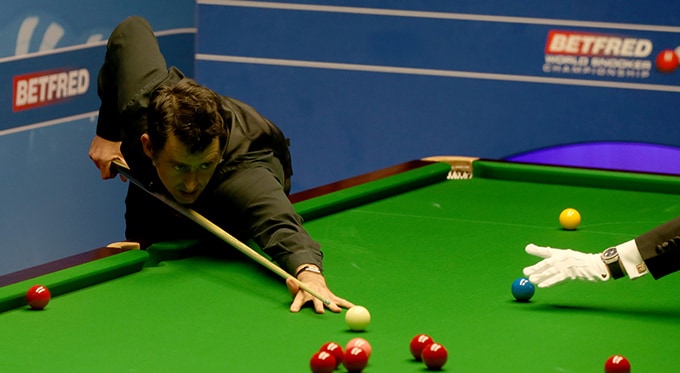 Ronnie O'Sullivan was a fresh-faced 17-year-old in 1993 when he wrote his name in the snooker history books, by winning the UK Championship. He remains, to this day, the youngest player to have won a professional tournament. He followed this up with his first Masters victory in 1995 at the age of 19. The rest, as they say, is history.
Laura Kenny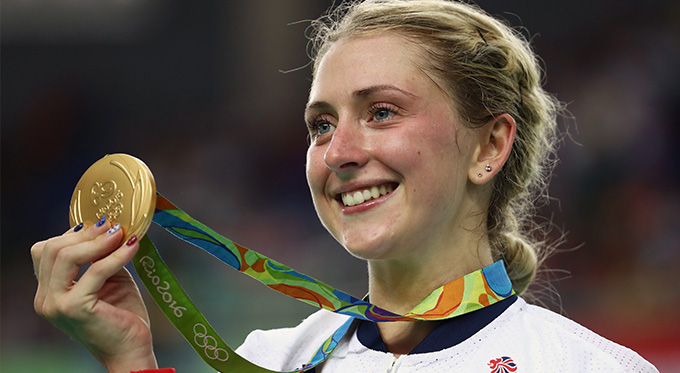 Laura Kenny, them Laura Trott was 20 years old when she joined the women's team for the London 2012 Olympic Games. As the eyes of the nation were fixed firmly on her and her teammates, Laura helped Team GB to two gold medals on home soil - cementing her position as a leading light in British cycling. It didn't take her long to become a star either, as, at the age of just 27, she is already the most successful female British Olympian of all-time.
Michael Phelps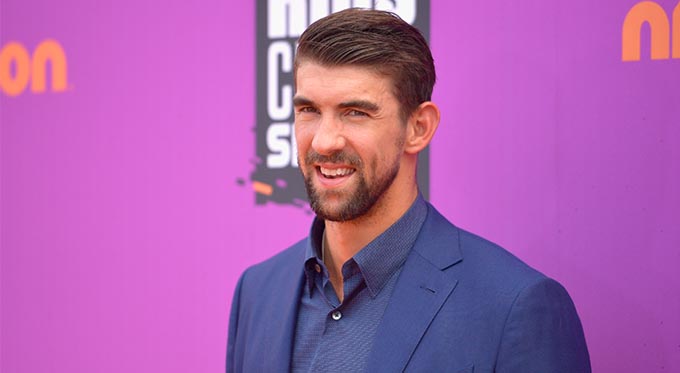 Winning six Olympic gold medals in a lifetime is an extraordinary achievement, but to win six before your twentieth birthday is superhuman. Step forward, Michael Phelps. He followed up six golds in Athens in 2004 with eight in Beijing 2008 and four more at London 2012. His list of accolades is practically unrivalled as he has been named AP Athlete of the Year and Sports Illustrated Sportsman of the Year, in addition to becoming seven-time World Swimmer of the Year.
Book Inspirational Sports People Today
The Champions Speakers agency work with some of the most inspirational sports speakers from around the world, helping to ensure memorable sporting and corporate events. From former junior sports stars to sporting heroes, we offer a unique blend of speakers from all walks of life.