20 Things That Shaped 2019
2019 has been another crazy year. We take a look at the political matters, the box office triumphs, sporting feats, musical masterclasses, trade wars and prizes that have shaped the lives of Britons this year. Let's take a look.
01. Ben Stokes Owns the Summer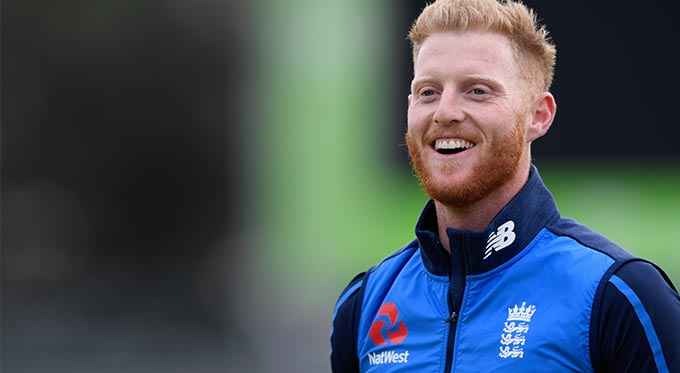 On home soil, with the eyes of the nation upon them, England faltered through the group stages of the ICC World Cup, barely flexing their muscle as they narrowly tip-toed through to the knockouts. They then turned a screw to beat Australia in the semifinals to set up a cup final against New Zealand.
The ICC Cricket World Cup Final was a day that would see Ben Stokes unleash the full power of his potential, as the batsman proved he was one of the best in the world. With The Kiwis in touching distance of the win, Stokes fought back, albeit with a bit of luck to almost single-handedly put England into a Super Over battle. Together with the bowling speed of Jofra Archer and his big-hitting teammate, Jos Buttler in bat, Stokes and England won the ICC Cricket World Cup in a special Sunday for British sport.
That was not it for Ben Stokes in a summer that redefined him as a player and ensured all the plaudits started with him. The Ashes was in full swing six weeks later, and once again Stokes was the hero. A stunning batting display gave England a chance of regaining the urn after a poor start to The Ashes. Amazingly Stokes scored 135 at Headingley to level the series. A BBC poll saw 68% of those surveyed decided it was England's most thrilling Ashes win in history. He finished the year as the BBC Sports Personality of the Year 2019. Not bad.
Former England star Alastair Cook said it was: "the most extraordinary Test innings ever played by an England batsman".
02. Boris Johnson Won The General Election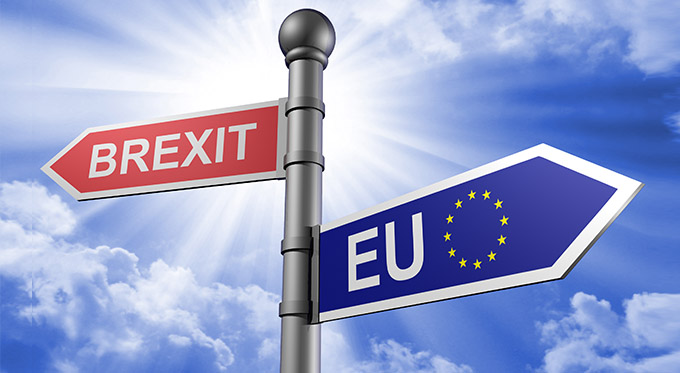 Following the December elections, Boris Johnson was re-elected as the Prime Minister of the United Kingdom. The landslide victory has been credited to his determined slogan; "get Brexit done!". Parliament had been in a Brexit deadlock since the 2017 general election, where they failed to achieve a majority during Theresa May's ill-fated reign. With a total of 365 seats won, an increase of 48 seats from the last election, the Conservatives achieved the majority they need to pass Johnson's Brexit deal through parliament. The Labour party suffered a monumental loss at polls,  especially in the North of England which is usually a Labour stronghold. The Liberal Democrats experienced a similar loss, with leader Jo Swinson losing her seat as MP of East Dunbartonshire.
03. Scientists Call a Climate Emergency as Extinction Rebellion Ploughs On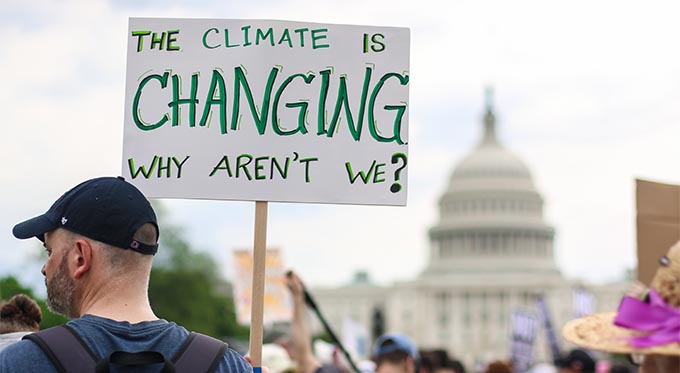 In November 2019, 11,000 scientists from across the world teamed up to declare a global climate emergency. Announcing that "untold human suffering" would be the result of continuing to live in the way we do, global authorities warned that greenhouse gases cannot continue to rise.
Now accelerating at a rate that has scientists nervous, campaigners have taken it upon themselves to do something about the impending crisis. Scientists do admit that, although the situation is worsening, the damage is not irreversible, as long as steps are taken to address the climate emergency. The Extinction Rebellion has been born out of the frustrations of ordinary people who do not believe action is being taken fast enough to change the future of the planet. Thousands of people have been shutting down streets worldwide, most notably in London to prompt action on the climate emergency.
04. UK Cyber Attacks Increase by 140%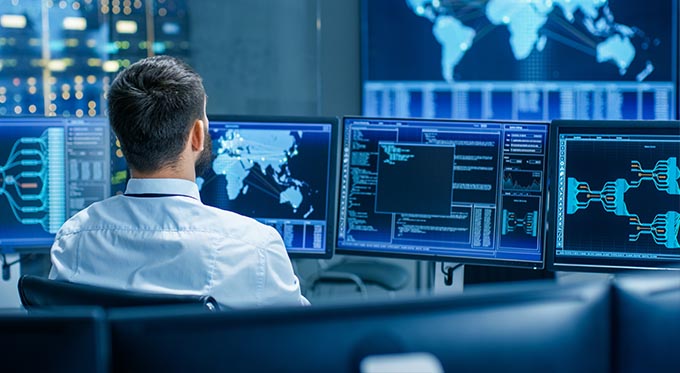 Just a week into the Labour Party's election campaign, the party was hit by its second cyber-attack. Data breaches have become a common aspect of 21st-century life, with business, governments, organisations and even individuals at threat. Experts are predicting cybercrime damages will reach $6 trillion by 2021. Already, the 'cybercrime economy' has grown to $1.5 trillion which, if it constituted a national GDP would make it the world's 13th largest economy. It is already more prolific than the elusive global drug trade, and cybercriminals are appearing frequently on the FBI's Most Wanted list. The UK alone has experienced a 140% increase in cyber attacks. The time to give your business a cybersecurity check-up is now.
05. Hip-Hop Shines at The Grammys
Rap and hip-hop has been overlooked in the recent history of the Grammys, so much so that some big-name rappers didn't attend the 2019 event. But the genres swept up, with Childish Gambino winning Record of the Year and Song of the Year for his hit, This is America. Cardi B made history by becoming the first woman in history to win Best Rap Album and Drake's speech was cut short in an evening not short on drama. But the music did the talking as performances from Diana Ross, Lady Gaga, Cardi B, as well as duets from J.Lo and Smokey Robinson, as well as Dolly Parton and Miley Cyrus ensured it was a Grammys to remember.
06. Stormzy Makes Political Statement as Glastonbury Headliner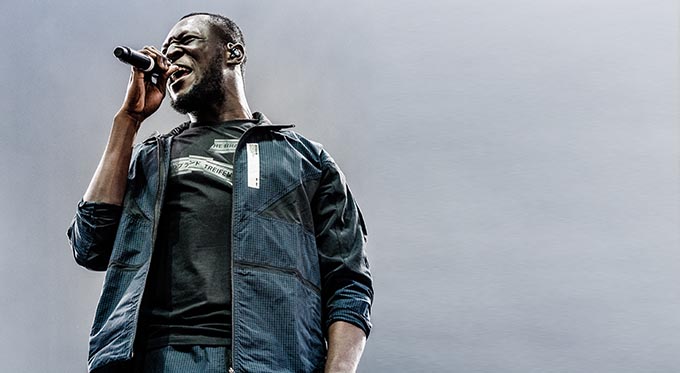 Stormzy became the first black solo British headliner at the Glastonbury festival in 2019, with critics saying his performance will "go down in our country's cultural history". Not only did he put on a performance that had the field bouncing from the Pyramid Stage back to the hills - Stormzy used a speech by Labour MP on "the injustice of black kids being criminalised in a biased and disproportionate justice system". It has been hailed as iconic, outstanding and an inspiration.
07. The Amazon Burns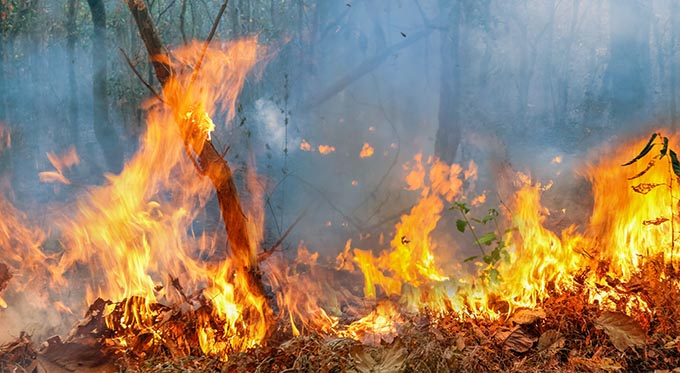 Just as the world was beginning to understand the extent of the climate problem, an emblazoned Amazon rainforest issued a resounding wake-up call to global authorities. A burning Amazon could be of catastrophic consequence to the climate of planet earth, not to mention ensure the wipeout of thousands of species. Prominent economist, Monica de Bolle issued a warning that deforestation and the destructive policies of Brazil's far-right president, Jair Bolsonaro, could push the Amazon to an irreversible "tipping point" within two years.
08. Fire at Notre Dame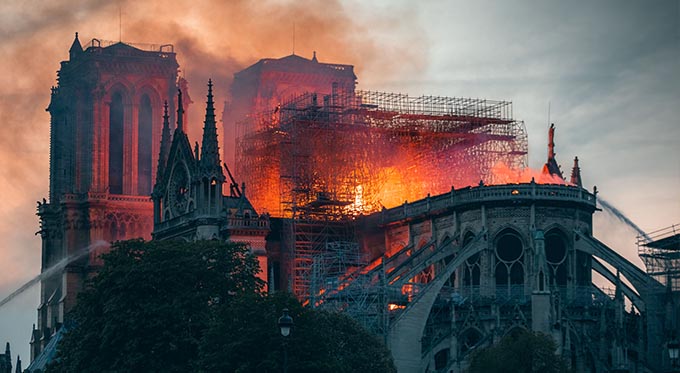 It might not have the same devastating impact on planet earth, but the live images of Notre Dame alight in Paris was enough to move many to tears. A staple of gothic architecture, the 850-year-old cathedral is one of the most famous in the world. Thankfully it survived the fire, despite losing part of the roof and its iconic spire which was recreated from the original removed in the 1700s. People from around the world pledged money for the renovation that would follow, which means Notre Dame as we knew it, should not be too far off in the future.
09. Alan Partridge Returns to British Screens
There had been telethons for Comic Relief, YouTube clips, chat show appearances, a memoir and a feature film, but not since 2003 had Steve Coogan's long-loved character, Alan Partridge graced our screens for a full series. A six-parter, This Time with Alan Partridge was released, spoofing The One Show in February 2019. 3.2 million people tuned in to watch the show making it a monumental success. The character was ranked seventh on the list of the 100 Greatest TV Characters by Channel 4 and was referred to by Vanity Fair as a national treasure. Up there with comedy characters from Del Boy to Father Ted, Basil Fawlty to Patsy Stone; David Brent to Ali G - Alan Partridge back on British screens was enough to keep the topic of Brexit at bay for six weeks.
10. A Black Hole is Pictured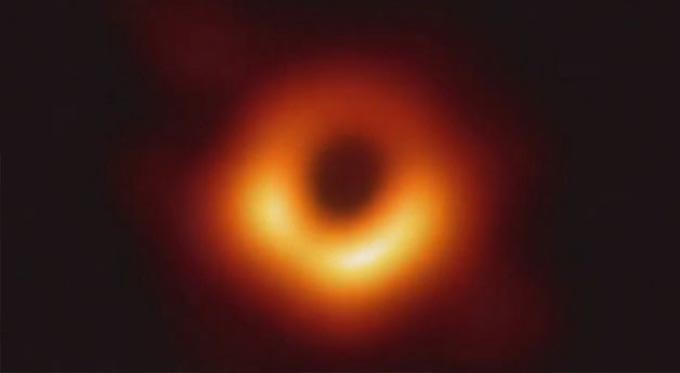 The first-ever image of a black hole was captured on April 10 2019. The black hole pictured is almost three million times the size of planet earth and resides 500 million trillion kilometres away in the Messier 87 galaxy. In 1915, Einstein was struggling to accept the existence of black holes, even despite speculation coming about from his theory of general relativity. 104 years on, scientists photographed the circular 'shadow' surrounded by superheated material, just as the great scientist had predicted.
11. VAR Doesn't End Football Controversy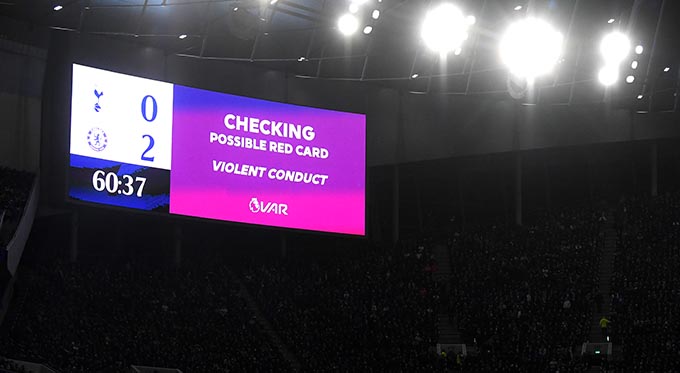 The year that VAR entered the Premier League was supposed to be the year that confusion left the game of football and everyone was on the same page. It didn't happen that way though with fans, players and managers alike growing disillusioned with the technology by the day. Top VAR referees heavily involved in the technology's implementation have moved to explain that a bedding-in period is needed, with VAR Chief, Neil Swarbrick giving the system a "7 Out of 10". It looks like, not all teams will agree, with plenty on the wrong side of questionable decisions in recent times.
12. Challenger Banks go Mainstream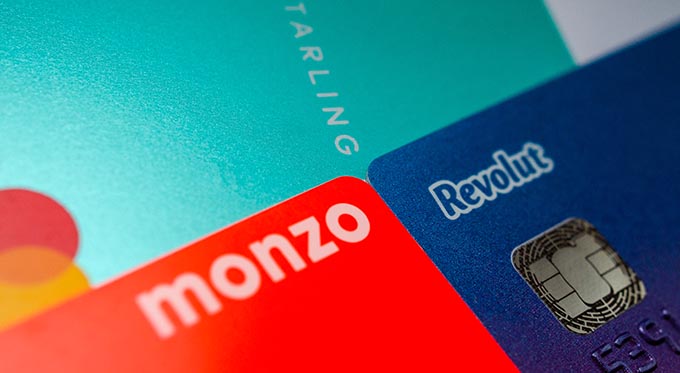 In the biggest switch up to personal banking in decades, challenger banks reached uncharted territory in 2019. These banks, with a customer-centric strategy that promises less fuss, lower fees and more personalised banking solutions are revolutionising an age-old industry. So much so that British challenger bank, Starling has beaten even the traditional banks to the title of Best British Bank. The challenger banks are no longer challenging - they're beginning to lead us into faster, more convenient and more reliable age of banking.
13. Facebook Gets Hit with Massive Privacy Penalty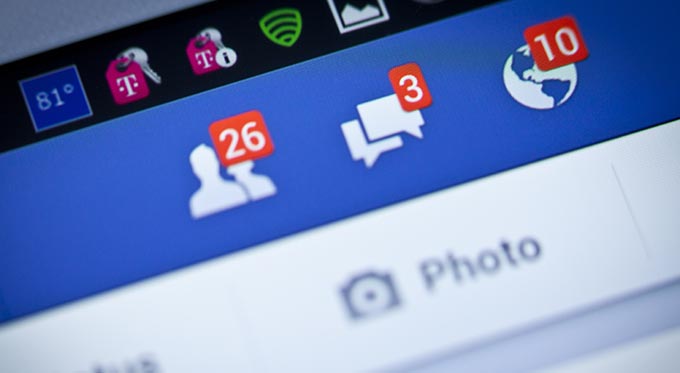 July saw Facebook agree to settle a penalty with the Federal Trade Commission with a sum of $5 billion for mishandling and losing control of swathes of user data. While companies are under increased scrutiny to comply with legislation, privacy has become a major topic in 2019. Facebook are only the worst offenders, alongside other members of the big four; Apple, Amazon and Google but the settlement looks to have put a line in the sand for those who were looking to follow suit.
14. Avengers Endgame Makes $2 Billion in 11 Days
Avengers: Endgame was always set to be massive and in many ways the film of the year. But it defied all expectations to smash box office records, becoming the first film to break the $1 billion barrier in its opening weekend alone. While the previous Avengers' movie, Avengers: Infinity War passed a billion in 11 days, Avengers: Endgame finished at double that figure in the same period of time.
15. The US-China Trade War Rumbles On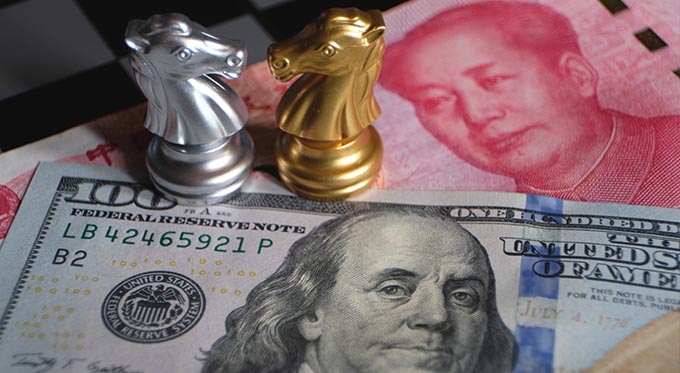 US-China relations took a nosedive in 2019 amid allegations of the theft of trade secrets by Huawei. The Chinese mobile phone manufacturer was quickly blacklisted by the US, with Donald Trump attempting to get allied nations to follow suit. Relations between the two superpowers have not improved much since with a trade war escalating fast. In what seems like a game of chicken between the US and China, neither is willing to compromise which has news publication, CNA speculating that the trade war could be causing a "digital iron curtain".
16. The Space Race Returns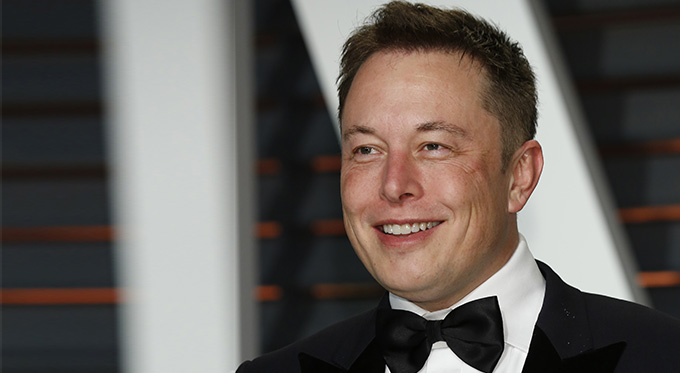 Not since Armstrong and Aldrin stepped onto the moon for the first time has there been such an interest in space. China accomplished the first landing on the far side of the moon in January 2019, India failed in a highly-anticipated mission, and Elon Musk's Space X has launched 60 Starlink satellites which has prompted fear from the scientific community. He has also been busy testing his Mars-colonising space-craft which aims to make space travel affordable and accessible to the average person. It may seem like a pipe dream, but SpaceX plan to have crewed flights to Mars as soon as 2024. Meanwhile, Britain's first ESA astronaut Tim Peake entered the speaking circuit and has since been compelling audiences on life in outer space.
17. Star Wars: The Rise of Skywalker Ends the Star Wars Sequel Trilogy
Arguably the most highly-anticipated film of the year, it is yet to be seen whether the final episode in the trilogy can live up to its billing, and potentially turn Avengers: End Game's history-making sales on their head. Star Wars: The Rise of Skywalker is the most expensive film ever made, so producers will hope that come 19 December when the film reaches cinemas, it pulls revellers in all the way through Christmas.
18. Stem Cell Transplant Makes Patient's HIV Undetectable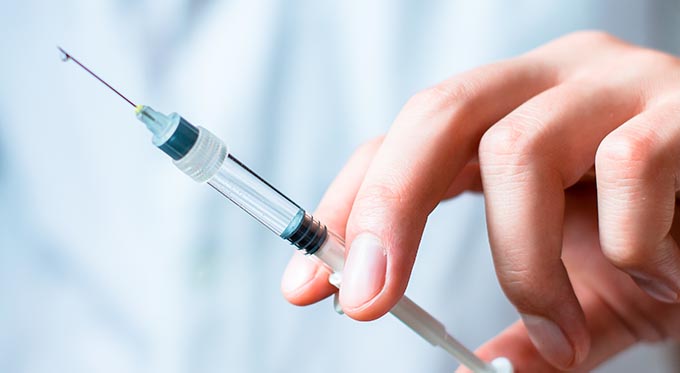 Curing deadly diseases seems like a thing for the future. But the future is now; widespread testing and experiments have taken place across the sphere of science and healthcare. In the second case, March saw a London patient undergo a stem cell transplant which made the patient's HIV "undetectable". The patient stopped taking HIV drugs and has been in remission for 18 months. While the source states, it's too early to say it is a cure, it is a massive step towards one.
19. F1 Legend Niki Lauda Passes Away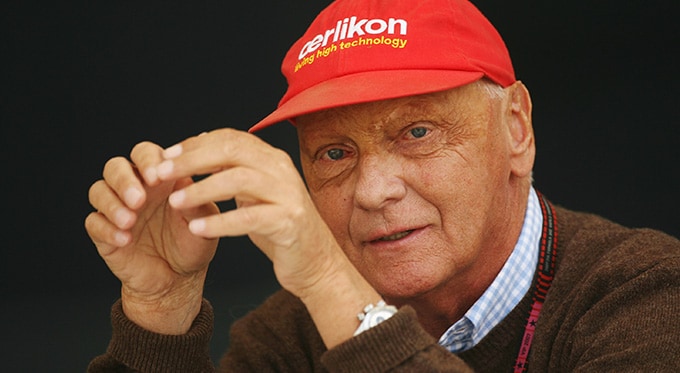 It was a sad day for F1 when Niki Lauda passed away in May. A three-time winner of the Formula One Championship, Lauda fought back from a horrific crash in 1976. 40 days later he was back on the tracks, developing one of sport's most famous rivalries with James Hunt, a rivalry that become the subject of 2013 film, Rush. 448 days after his accident, Lauda was Formula One champion once more, showing extreme mental resilience and focus to put him in the F1 history books. Tributes poured out from across Formula One following Lauda's passing, with the likes of Lewis Hamilton taking to Twitter to say goodbye:
I'm struggling to believe you are gone. I will miss our conversations, our laughs, the big hugs after winning races together. God rest your soul. Thank you for being a bright light in my life. I'll always be here for your family should they ever need me. Love you man pic.twitter.com/cotUpuvW2F

— Lewis Hamilton (@LewisHamilton) 21 May 2019
20. Nobel Peace Prize Winner Announced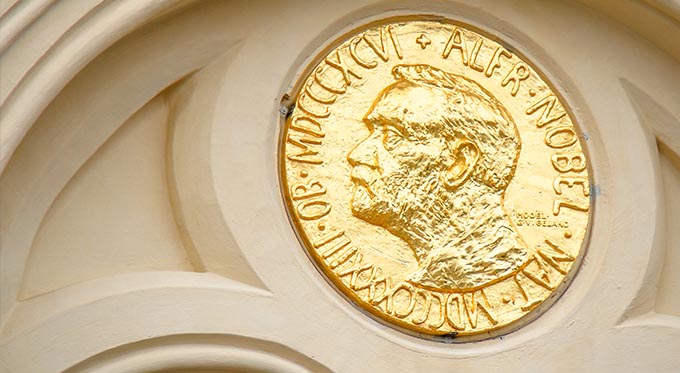 The Norwegian Nobel Committee announced that the 2019's prestigious Nobel Peace Prize would be awarded to Ethiopian Prime Minister Abiy Ahmned Ali for "his efforts to achieve peace and international cooperation, and in particular for his decisive initiative to resolve the border conflict with neighbouring Eritrea."
A statement from the official Nobel Peace Prize website also acknowledged the role of President Afwerki of Eritrea:
"Peace does not arise from the actions of one party alone. When Prime Minister Abiy reached out his hand, President Afwerki grasped it, and helped to formalise the peace process between the two countries. The Norwegian Nobel Committee hopes the peace agreement will help to bring about positive change for the entire populations of Ethiopia and Eritrea."
What a year! We couldn't fit it all in, of course, but we hope you find our guide on 2019 useful. There were so many other notable moments including Fallon Sherrock beating a man to put women's darts on the map, that Super Sunday of Sport including England's ICC World Cup triumph and many more high-profile moments.
We had a great 2019 ourselves, celebrating the 50th anniversary of The Concession, strengthening our global standing, inviting the creative force behind Apple's marketing Ken Segall to speak at our networking breakfast and having our new digital and media hub opened by the Right Honourable Ken Clarke. It's still not over - maybe there is room for one or two more surprises before January 1st. We hope 2020 is just as exciting.
Happy New Year!
If you are looking to book a motivational speaker or corporate entertainment, don't hesitate to get in touch with a member of our expert team, where we make the process stress-free and easy.