ARCTIC EXPLORER AND LEADER OF 90° NORTH UNIT WHICH RESEARCHES THE IMPACT OF GLOBAL WARMING ON THE ARCTIC ECOSYSTEM
Image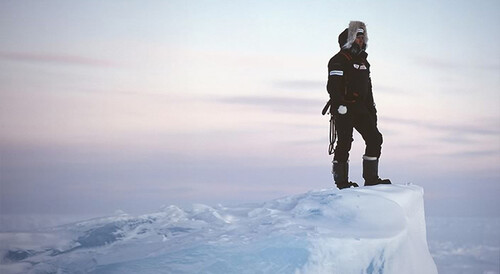 Image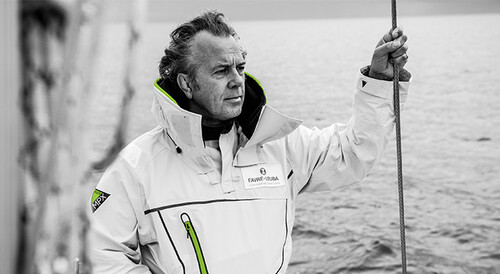 Image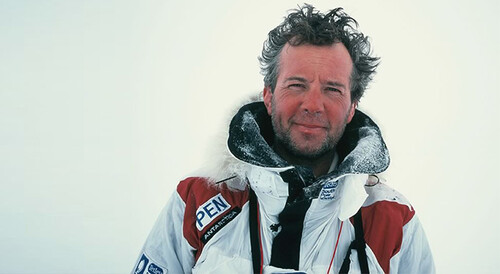 Time Magazine's Hero of the Environment in 2009, Pen Hadow is an unrivalled explorer who has experienced a wide range of remarkable feats. From world records to pioneering Arctic research, Pen has left an indelible mark on planet Earth and the world of adventure.
A 2003 expedition saw Pen embark on a journey from Canada to the North Pole, unsupported. He was rewarded for being the first and only person to have made the trek, with an award for Best Global Adventure from La Marca.
Since proving himself as an extreme explorer in the early 2000s, Pen became an advocate for the preservation of Arctic waters, something he has dedicated much of his life to. Over the years, he has featured at the heart of the Catlin Arctic Survey's efforts to investigate the changing conditions in the Arctic, leading to significant engagement and awareness across the world. Alongside his fellow pioneers from the project, he was awarded the Hero of the Environment by Time Magazine in 2009.
Proactive in dealing with the issues the planet faces today, Pen has used his extensive work in the Arctic to inform on policies and drive change in the state of the ice caps, animal conservation and the environment.
A bold, forward-thinking and extraordinary adventurer who, together with his team, has made some of the most important discoveries of our time. Pen has been asked to speak at global conferences, where he offers a remarkable insight into the challenge we face in the Arctic and for the planet today.
'Pen Hadow's experience was genuinely inspirational and motivating. Having launched Marks and Spencer's Plan A initiative on the need to tackle the enormous challenge of climate change, it was fantastic to hear from someone who has experienced global warming issues with their own eyes.' – Stuart Rose – CEO, Marks and Spencer
A visionary and leader who has defined the fight against the plight of the Arctic, he can be booked to deliver an awe-inspiring keynote presentation. 
Contact the Champions Speakers agency to book Pen Hadow for your event today. Simply call a booking agent on 0207 1010 553 or email us at agent@championsukplc.com for a free quote.
When at corporate events, Pen Hadow is known to cover the following topics:
Leadership Speaker
Motivation: Finding it & Keeping it
Pioneering Mindset & Breakthroughs
Team Performance & Improvement
Resilience
Goal Setting & Setbacks
Risk vs Rewards
Global Environmental Change & Corporate Sustainability
Peak Performance
See what people had to say about Pen at corporate events, here:
"Pen was amazing, just amazing, richard was extremely impressed with his presentation and Pen himself. I thought he was utterly charming and a real gentleman, he was an outstanding speaker and we have received many compliments on his presentation. It was a real pleasure to meet him. Thank you both so much."
Tracey Fletcher - Wragge Lawrence Graham & Co
"… Fantastic presentation. I believe the silence among the 400 delegates in the room indicated how intrigued we all were with your story and your "can do" message. I heard a lot of positive comments from customers and colleagues later that day."
Marketing Manager - DICOM Europe
You have a gift – and should use it.  Few can communicate with a level of engagement and intensity like that."
Founder - The Body Shop
"He was inspiring, funny, and really kept the interest of his 900 strong audience… our numb bottoms were forgotten. Pen made my daughter feel that if he could carry on fighting to succeed, so could she! I must mention how kind he also was to all the special needs students, many of whom needed his help to understand what to do next. He is a talented, kind man, with a core of steel hidden beneath that pleasant exterior… it appears he helped my daughter find her own "steel"."
Duchy College Audience Member
"Your inspiring account held the audience captivated. Your achievement and humbling pathway to it, is epic. The humour, humility and underlying steely determination in your delivery was really engaging… excuse the exuberance of my verbosity but I and the rest of the course, directing staff and guests have been left quite enthused/positively affected…thank you so very much for an incredible talk, I have been inspired."
Commanding Officer - Junior Officers' Tactics Division Land Warfare School, Warminster
"It was just fantastic to meet you and congratulations on your fascinating and inspiring presentation!"
Steve Merchant RSM Restructuring Advisory
"I was responsible for hosting a very important industry event and was looking for a guest speaker on the subject of leadership but at an affordable price. Pen was simply brilliant. This is a man who is truly inspirational. If you want a speaker who can lift your spirits and demonstrate how to achieve the impossible against all odds then Pen should be on your list as first choice. Thank you Pen!"
Carol Jolly - Executive P.A., Chorley Building Society
"Pen was excellent, I would highly recommend him to anyone looking for a really interesting and engaging speaker. His story is fascinating, and he tailored the underlying messages well to our audience. I think he was a great addition to our conference."
Claire Cullen - CORGI Technical Services Ltd
Pen was absolutely brilliant. We've received great feedback on the session. I think the way he weaved the key messages for Indivior into his presentation (very subtly) was really impressive – the client loved it
Bella – Succinct Communications
He was great – excellence feedback from the delegates and it really inspired them to think differently. He was a joy to work with and thanks for the suggestion!
Simon – Succinct Choice

"We would like to thank you for opening the second day with your experience, which was truly inspirational. Your talk "The art of the possible in the face of adversity: Insights from the North Pole" contributed a lot to the programme and encouraged the delegates to think differently. The session was very well received and we were delighted with the feedback from the delegates throughout the event."
9th Regional Oncology Forum