Former Rogue Trader Responsible For The Collapse Of Barings Bank In 1995
Image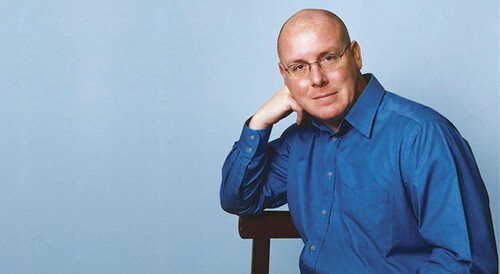 The infamous Nick Leeson is a finance speaker with a scandalous history, experience working in the finance sector and a great deal of TV and media work; the original Rogue Trader Nick Leeson is best known as the man who brought down Baring's Bank.
Now a popular finance speaker Nick Leeson was a key figure in what was arguably the biggest financial scandal in the 20th Century; and Leeson has used the public's curiosity, sympathy and outrage to his involvement in the incident to raise awareness of the dangerous of poor banking regulation and bad banking practice. His work as a finance speaker and representative of bad guys of the banking industry has brought him before a variety of audiences, involved him in television and radio interviews and published him in some of the biggest newspapers in the country; all of which demonstrated Leeson's intelligence and captivating personality.
In spite of his history Nick Leeson prides himself on his redemption, he encourages those who witness him as a keynote speaker to be aware of their own failings, the potential flaws in the current banking system and ultimately how to spot rogue traders.
What amazes most audiences who hear Nick Leeson's story is his perseverance and ability to overcome adversity; in his work as an after dinner speaker he gives a moving insight into his six year long sentence in a Singapore prison, talks of his devastation at discovering his wife was leaving him and finally the shocking news that he had developed colon cancer. His work as an after dinner speaker often discusses how these tragedies impacted on Nick and he uses them, and his ability to overcome them, to demonstrate his personal growth.
Contact the Champions Speakers agency to book Nick Leeson for your event today. Simply call a booking agent on 0207 1010 553 or email us at agent@championsukplc.com for a free quote.
"Nick Leeson was excellent on the day, very frank, open and honest and allowed for a substantial Q&A session which was very well received at the event. We would have no hesitation in recommending Nick to other organisations such as ourselves." Elaine Maher, Irish Brokers Association.

"Nick Leeson gave one of the most interesting and thought-provoking talks of the weekend with his personal account of how he brought the UK's oldest investment bank, Barings Bank to collapse through his fraudulent speculation." Warwick Economics Summit 2011.

"Nick Leeson was informative, engaging and entertaining! He has an amazing story to tell and does a very good job of telling it. Not only that, Nick goes the extra mile and spent a lot of time with our guests before and after the event, He was great value for money." Neil Grimshaw, British Insurance Brokers Association.

"Nick Leeson was an excellent speaker. A story told in such a humble way, honest and to the point. A real insight into how things can go drastically wrong and the resulting consequences." Steve Coates , Gazprom Marketing & Trading Limited

"Nick Leeson was very good for us. His subject matter was an excellent fit for our subject matter and he was a strong draw for our attendees. His presentation was factual, honest and compelling. I observed that the audience was truly interested in what he had to say. There didn't seem to be any negative sentiment towards him or his prior actions. In fact, there was an employee of a bank sitting in the front row, closest to him, who was genuinely interested in how his situation went down. Nick also participated in a journalist interview from the Daily Telegraph. He was flexible and agreeable and the reporter seemed happy with the outcome. All in all, it was a successful day for Courion and Nick was instrumental in making that happen." Doug Mow, Chief Marketing Officer, Courion Corporation.

"Mr Leeson shared his personal journey in a humble and direct manner.  His view was supported by the rest of the Board who found his story astonishing and recognised the lessons to be learnt.  The Secretariat department was especially pleased that Mr Leeson did not hurry through the delivery of his presentation and that he was willing to share his experiences in detail with the audience.  A truly thought-provoking experience." Chairman, Exxaro Resources – South Africa.