Internet Business Mogul & Founder of lastminute.com
Image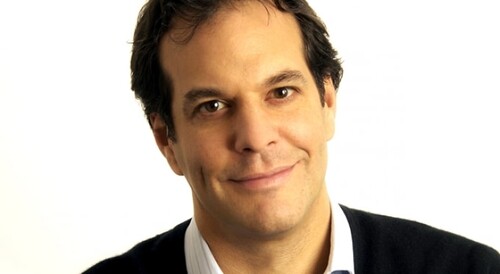 Brent Hoberman is a British businessman and business management speaker best known for founding the hugely successful internet business Lastminute.com A graduate of Eton college and Oxford University Hoberman established Lastminute.com in 1998 with Martha Lane Fox and has since provided financial backing and executive support for a number of successful internet start-ups including wayn.com, Made.com and Viagogo.
Where many of his contemporaries fell by the wayside at the start of the economic downturn Hoberman's business acumen and leadership abilities allowed him to steer Lastminute.com and his other business interests through these difficult times, making him one of the most successful businessmen of the last twenty years. It is his continually successful work in the world of business management that make Brent Hoberman such a well-received keynote speaker.
Alongside his work in the business industry Hoberman is also a Governor of the University of Arts, London, a member of the Board of Directors for Guardian Media Group and in 2009 was selected to be one of the World Economic Forum's Young Leaders and co-founded PROfounders Capital. His role as a business management speaker often covers these other areas of interest.
Hoberman's business management abilities are not only evident in his own success but in the role he has played in the successful development of various other businesses, his financial investment group PROfounders not only provide financial backing but also support and advice for the businesses they work with.
His confidence and intelligence make him an excellent keynote speaker and business speaker at any business management event whilst the huge and expansive success of Lastminute.com and almost all the businesses he works with have provided him with both helpful stories and advice but also numerous inspirational and captivating stories to share in his role as a business management speaker.
To book Brent Hoberman as a business speaker or keynote speaker with the Champions Speakers agency on 0207 1010 553 or fill out our online form.
Contact the Champions Speakers agency to book Brent Hoberman for your event today. Simply call a booking agent on 0207 1010 553 or email us at agent@championsukplc.com for a free quote.
Business Management Speaker
Customer Service & CRM
Retail
Digital & Online Business
Corporate Leadership
One of the great stories of the past 4/5 years. Thoroughly enjoyable.' - Vantis