Speaker Spotlight: Martin Johnson
Striking fear into the eyes of his opponents and warming the hearts of his audience, Martin Johnson is a man of many talents. Over the course of his career, he has fine-tuned a sure-fire set of tips and tricks to securing success, both in the boardroom and out on the pitch. In this post, you will find out exactly what took Martin from an amateur American footballer to one of the most impactful England coaches the team has seen, and beyond to his sports speaking career.
With a string of victories under his belt, Martin is one of the few people to truly understand the importance of peak performance. Dedicated to inspiring personal development, since investing his time into public speaking Martin has quickly become a sought after addition to a whole host of events. Take a look at the journey he has gone through to be the speaker he is today, armed with an array of strategies and methods to maximising success and minimising risk.
Early Rugby Playing Career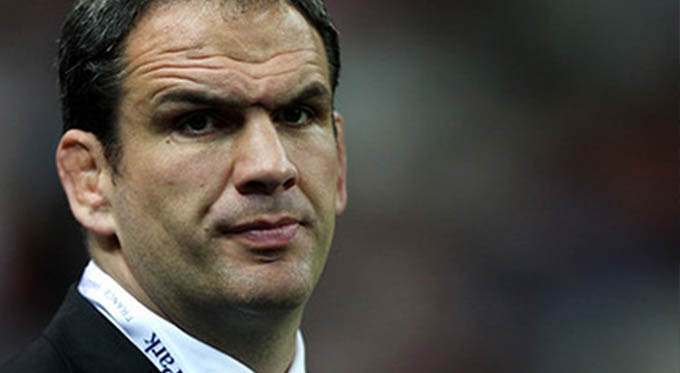 After attending Ridgeway Primary School, Welland Park School and finally, Robert Smyth School, Martin cultivated a love for sports, especially rugby and American football. His first experience with competitive playing was in American football, playing for the Leicester Panthers.
Martin specialised in the tight end and defensive end, where he established himself as an incredibly promising player. From the moment Martin stepped onto the pitched, he practised a finely tuned playing style driven by his mental resilience, methods of which he shares in his public speaking.
After being approached by Colin Meads, a former All Blacks player, Martin joined the King Country side playing for New Zealand. After two successful seasons, he was chosen for the New Zealand under-21 team in 1990, who he toured Australia with. Despite his youth, Martin proved himself to be a highly successful, determined player, who, once he set his eyes on the goal, always delivered.
The Leicester Tigers: Professional Rugby Playing Career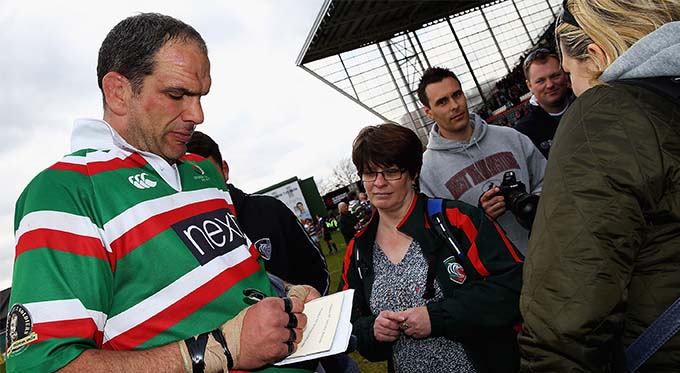 Making his club debut with Leicester Tigers in 1989, he helped the team to secure a 15-12 win in his early games. Whilst playing with the team, Martin established a consistently successful partnership with Matt Poole, who he went on to play 129 times alongside setting the club record for second-row partnership. Proving his skills in teamwork and communication, the duo were a formidable force on the pitch.
After such a successful season, Martin moved to Leicester's first-choice line-up, going on to play every game of the following season. Martin learned from this experience the importance of putting the team first and working together to reach a common goal, which he explores in such speaking topics as Teamwork & Leadership.
In 1996, Martin signed his first professional contract with the team who he had grown with over the last three seasons, the Leicester Tigers. After the previous captain, Dean Richards, faced a string of injuries, Martin stepped up to take the position. Over the course of his career as Leicester captain, he led the team against several prolific teams in multiple top-level games, including the Anglo-Welsh League, Leicester's Heineken Cup debut, the 1997 Heineken Cup final and the 1997 Pilkington Cup final, in which the team took the title - from this, Martin developed skills in staying calm under pressure.
After a highly successful tour with the Lions in 1997, Martin continued to captain the team, securing them a place at the top of the Premiership table during the 1997 to 2000 season. In celebration of his outstanding performance, both as a player and as a captain, he was awarded the Premiership's Player of the Season.
In 2000, following more wins by Leicester, Martin was also named in Leicester's Team of the Century. Leicester soon took to the Heineken Cup once again, this time, taking their first continental title. In 2005, Martin retired from Leicester after an influential career. Spanning nearly two decades, his experience with the team gave Martin a foundation of knowledge for his after-dinner speaking topics, to use as first-hand examples in his presenting.
From Tigers to Lions: Martin's Career Highlights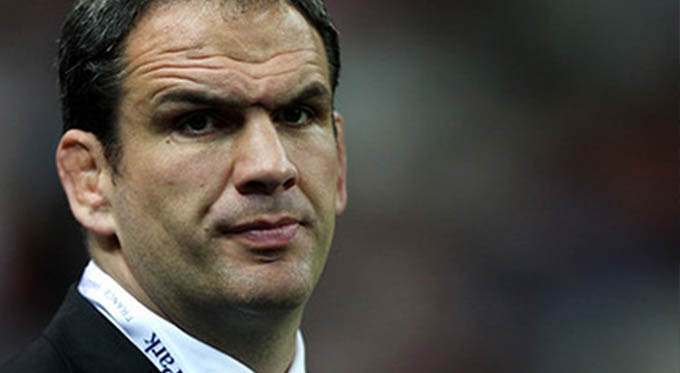 At the peak of his career, in the 2003 Rugby World Cup, Martin captained England's Lions to international success - incredibly, the championship final was Martin's final international match of his playing career, meaning he retired on a high.
Additional career highlights include England reaching the 1999 Rugby World Cup quarter-finals and winning the 2003 Six Nations Championship Grand Slam. Over the course of his decades-long career, from 1989 to 2005, he played 362 games for Leicester, 1 game for the Barbarians, 1 game for New Zealand, 8 games for the Lions and 84 games for the England national rugby union team.
As a testament to such an impactful career, Martin was honoured with an OBE in 1997. Other awards include a CBE after England's Rugby World Cup victory in 2003, nominated for the BBC Sports Personality of the Year award and being inducted into the World Rugby Hall of Fame.
Head Coach of the England Rugby Team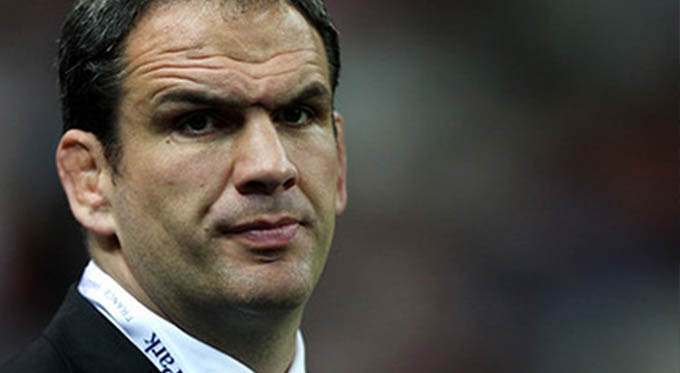 In April of 2008, Martin was appointed team manager of England's national rugby union team, immediately leading them to a victory over Pacific Islands. In the Six Nations Championship 2009, he then secured three more wins for the team against Italy (36-11), France (34-10) and Scotland (26-12). Due to the pressures of coaching an elite rugby team, Martin developed strategies to remaining calm during a conflict and maximise success.
Book Martin Johnson as an After-Dinner Speaker
There are few speakers like Martin Johnson. This World Cup-winning captain can read his audience, understand the theme of an event and tailor his speeches accordingly, in order to ensure a positive experience for all who attend. Talking candidly about his experience, Martin brings his audience onto the pitch with him, to give them a close-up insight into professional rugby playing.