Lord Digby Jones KT: After Dinner Speaker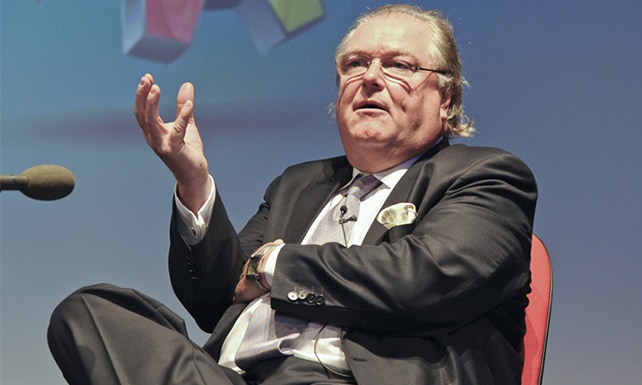 Lord Digby Jones KT has led an illustrious career in industries spanning accountancy, manufacturing and banking, as well as dabbling in politics and sitting on advisory boards.
Digby started his career in corporate law, specialising in mergers and acquisitions. After a spell at KPMG, Digby became Chairman of the West Midlands Region of the CBI. After his tenure at the CBI came to an end, he went on to advise the likes of Ford, Deloitte, Barclays Capital and JCB. At this time, Lord Jones also entered the political environment, filling roles in Gordon Brown's administration, including Minister State for Trade and Investment.
A hugely entertaining, involving and intriguing after dinner speaker and finance speaker, Lord Digby Jones KT has the experience and knowledge to expertly give advice on future market trends, best business practices and giving an insight into industries that guests may have never known about beforehand.
Lord Digby Jones KT mixes humour with expert analysis of trade and investment to deliver keynote speeches that capture the interest of audiences throughout. Lord Jones is also able to tailor the content of his speech to a client's brief, ensuring that his performance will be ideally suited to your event,
For more information on booking Lord Digby Jones KT for your event with the Champions After Dinner Speakers agency, simply contact 0207 1010 553 or fill out one of our online forms today.