minute read
The UK's favourite reality show is back on our screens this November, despite Covid-19's best efforts to halt production. With a new location, cast of campmates and exciting bush tucker trials, fans of the show cannot wait to see their favourite celebrities put through their paces – there is even speculation that the Welsh castle is haunted!
When will I'm a Celebrity… Get Me Out of Here 2020 start?
Date: Sunday, November 15th, 2020
The show will air on ITV, with catch-up options on ITV Hub.
How has Covid-19 impacted the show?
With all of the contestants isolating in preparation, and strict safety precautions governing the camp, producers have worked hard to make the show Covid-safe.
I'm A Celebrity is usually filmed in Queensland, Australia, deep in a snake-ridden, humid jungle. With the Covid-19 pandemic forcing the entertainment industry to adapt its processes, the series' organisers opted for the significantly colder Welsh countryside for this year's show.
Filmed at the historic Gwrych Castle near Abergele in North Wales, contestants will face chilling winds and even the odd ghost or two. So the legend goes, a woman floats around the castle, resembling the Countess of Dundonald, the castle's previous owner, fuelled by anger towards her thieving husband.
Bush tucker trials will certainly be the least of these contestant's worries!
What is the I'm a Celebrity 2020 line-up?
With this year's series proving to be the most exciting yet, check out the equally thrilling line-up set to take the camp by storm.
Giovanna Fletcher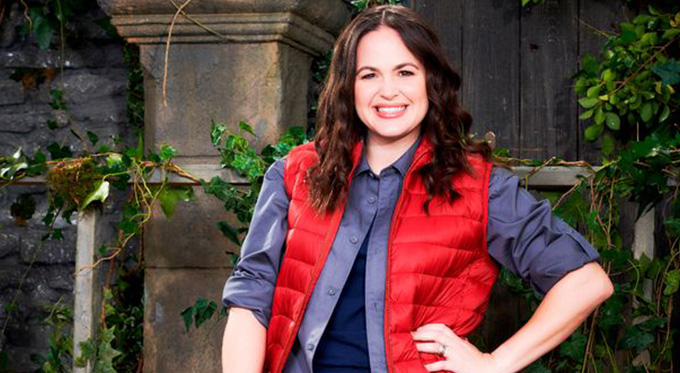 Podcast host, author and children's presenter, there are many arrows to Giovanna Fletcher's bow. The wife of musician Tom Fletcher, she has carved her own career as an esteemed novelist, having published Dream a Little Dream and Billy and Me. Giovanna is best known as the voice of reason on all things motherhood, reflected through her podcast, Happy Mum Happy Baby, which has featured such celebrities as Joe Wicks and The Duchess of Cambridge.
When asked if she has any phobias, Giovanna replied:
"Heights. My legs go wobbly and you can't rationalise it."
Sir Mo Farah CBE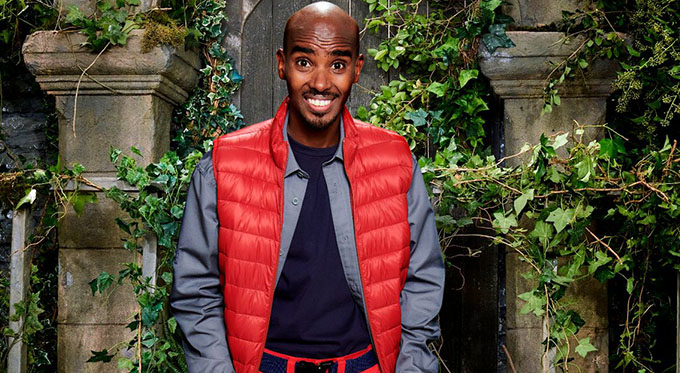 Four-time Olympic Gold medallist, Sir Mo Farah CBE is a powerhouse of athleticism. The long-distance runner has over 30 titles to his name, earned at such prestigious events as the World Championships and World Half Marathon Championships. From a young refugee to one of the most respected athletes in modern sport, he has shown exceptional determination throughout his career – no doubt Mo will exhibit similar willpower in the jungle.
When asked if he has any phobias, Mo replied:
"Any animal that moves."
Jessica Plummer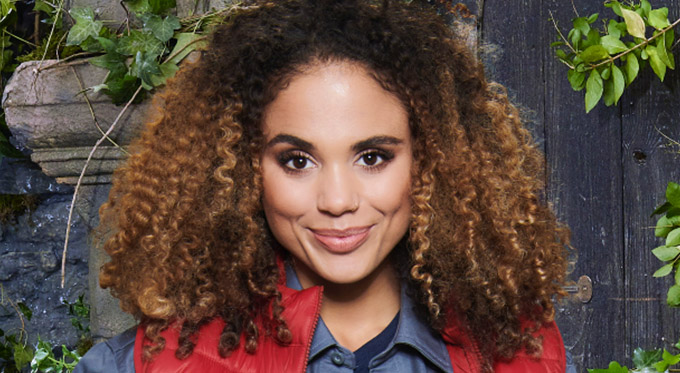 The singer turned EastEnders actress; Jessica Plummer continues to star on our screens as the latest I'm A Celeb contestant. She first took to the stage after being found performing on YouTube, later being signed to Neon Jungle, the chart-topping British girl band. With the group, she performed at the Victoria Secret Fashion Show alongside Taylor Swift, before the band went their separate ways in 2015. Jessica was then cast as Chantelle Atkins on EastEnders, a heart-wrenching role that drew important awareness to domestic violence.
When asked if she has any phobias, Jessica replied:
"Arachnophobia, fear of heights – just about every phobia."
Victoria Derbyshire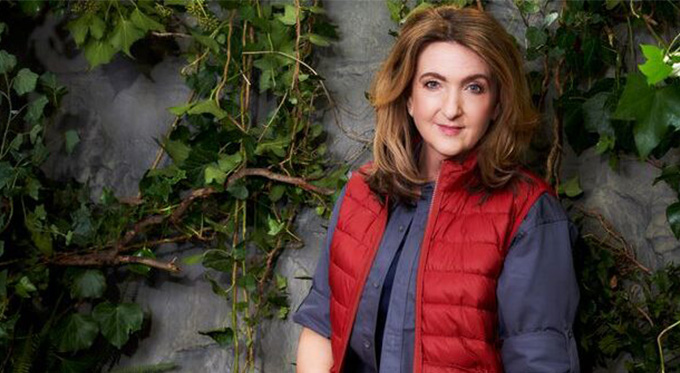 Victoria Derbyshire is a staple of British current affairs. The journalist and broadcaster has been recognised with several accolades, including a 2017 BAFTA and six Sony Awards, from 1999 to 2014. In 2018, Victoria was awarded two Royal Television Society awards, her most recent honours – a testament to her sustained success. With her steely grit and will to succeed, Victoria will approach the bush tucker trials with the same composure she exhibits onscreen.
When asked if she has any phobias, Victoria replied:
"I am not a fan of spiders or confined spaces and I don't know what I am going to be like when I get there!"
Vernon Kay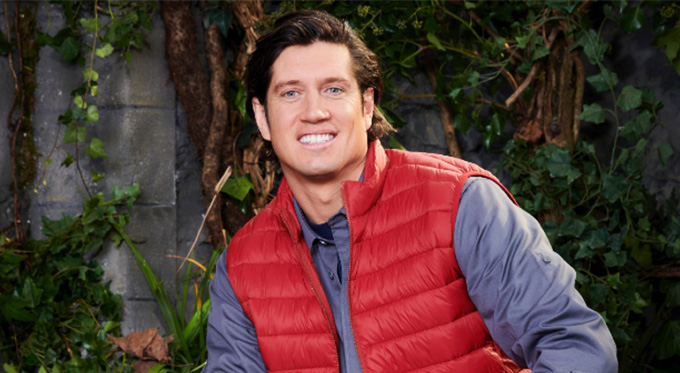 Presenter of All-Stars Family Fortunes until 2015 and Channel 5's Formula E coverage in 2019, Vernon Kay continues to be one of the UK's favourite hosts. Considered to be a pinnacle figure of British television, fans look forward to discovering how Vernon will handle the highs and lows of the jungle – a world away from glamourous dressing rooms and recording studios. With his larger than life personality, Vernon is a highly anticipated campmate.
When asked if he has any phobias, Vernon replied:
"I don't like being confined underwater!"
Beverley Callard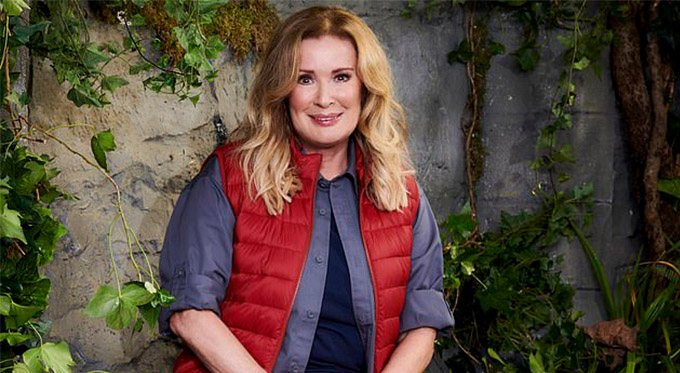 Better known as Liz McDonald from Coronation Street, ITV's hit show, Beverley Callard is soap opera royalty. Since making her debut aged seven, she has gone from strength to strength on our screens, to perform in such series as Two Pints of Lager and a Packet of Crisps, Loose Women and Emmerdale Farm. Viewers of I'm A Celeb will undoubtedly look forward to discovering the woman behind one of the UK's most iconic characters.
When asked if she has any phobias, Beverley replied:
"Ghosts and insects."
Shane Ritchie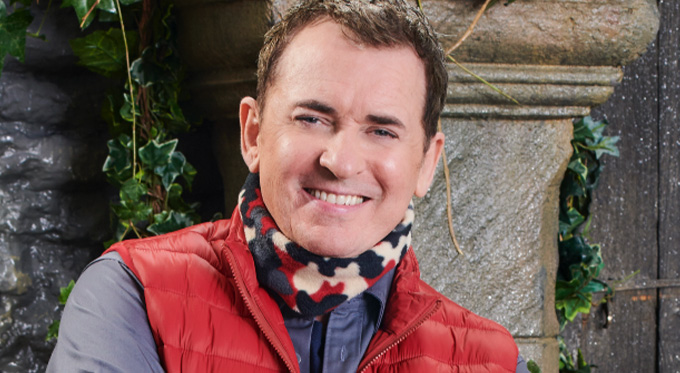 Shane Ritchie is a man of many talents. The singer, presenter, actor and renowned comedian is guaranteed to make an impression in the jungle, considering the popularity of his EastEnders character, Alfie Moon. Shane has performed in musicals across the country and released multiple albums, titled The Album in 1997, Once Around the Sun in 2000 and A Country Soul in 2017. From film to television, fans across the country will eagerly await Shane's arrival.
When asked if he has any phobias, Shane replied:
"Human faeces. If I see one, it is over! I am hoping the camp toilet will be enclosed."
Jordan North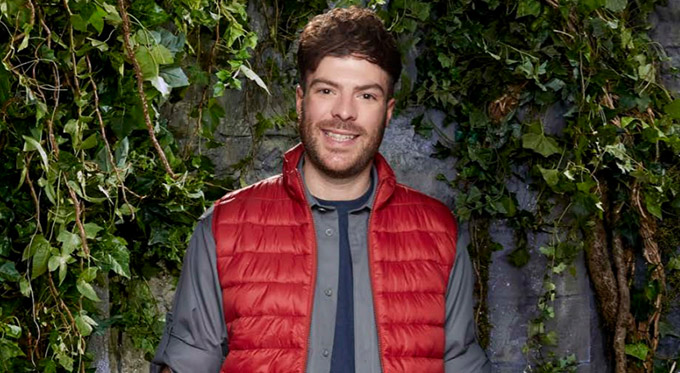 If you do not recognise Jordan North's face, you will certainly recognise his voice. The BBC Radio 1 presenter is famed for his cheeky charm and hilarious segments, as well as his love for "picky teas"! However, there will not be a chicken nugget or pork pie in sight in the jungle, leaving Jordan to settle for beans and rice. "Freezer tapas" aside, Radio 1's Supply Teacher is sure to keep camp giggling, if his podcast, Help I Sexted My Boss, is anything to go by.
When asked if he has any phobias, Jordan replied:
"It's just easier to say what I am not scared of. I have so many phobias."
AJ Pritchard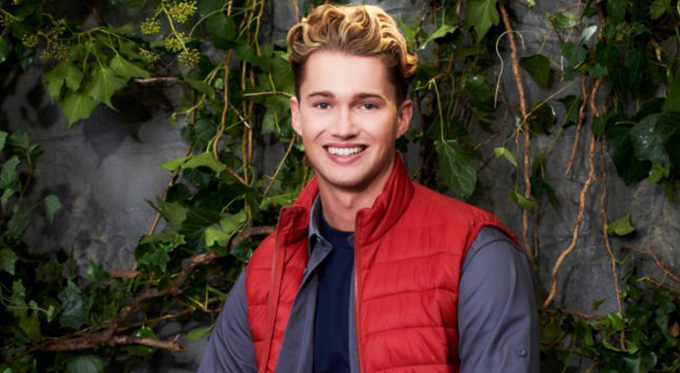 Whether he is waltzing on Strictly Come Dancing or competing for stars on I'm a Celebrity, AJ Pritchard is guaranteed to win the heart of the nation. Previously named the British Open Youth Latin Champion and the European Youth Latin Champion with his dance partner, he joined the Strictly Come Dancing professionals in 2016. He consistently reached the semi-finals, a testament to AJ's talent. Now, he is pursuing a presenting career; I'm a Celebrity is sure to set him in the right direction.
When asked if he has any phobias, AJ replied:
"Heights, claustrophobia."
Hollie Arnold MBE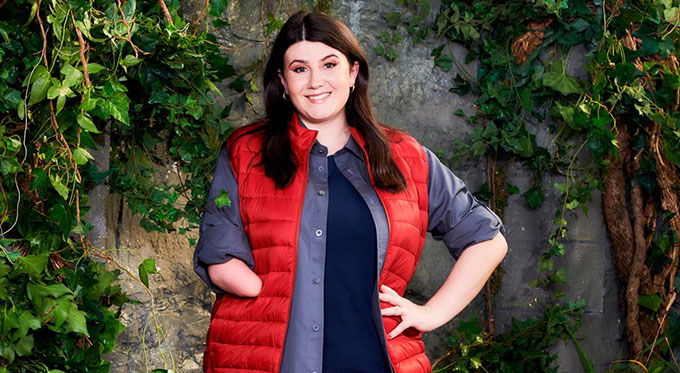 Team GB Paralympian and esteemed gold medallist, Hollie Arnold MBE has the drive and determination to thrive in the jungle. Despite being born without a right forearm, she is regarded as one of the world's best Javelin athletes. To date, she has earned three Gold medals in the World Championships, one in the European Championships, the Commonwealth Games and even Gold at the 2016 Rio Olympic Games. Hollie is even a world record holder, and will undoubtedly harness her grit to beat the bush tucker trials.
When asked if she has any phobias, Hollie replied:
"Spiders."
Book an I'm A Celebrity Camp Mate
The series' former campmates are the perfect additions to events of all shapes and sizes. Already established celebrities, they can recount their jungle experiences, supplying audiences with a behind the scenes experience. Contact a booking agent to hire your own King or Queen of the Jungle, via 0207 1010 553 or our online contact form.